Platforms: PS5
Genre: Controller
High-end pro or elite video game controllers have always felt like an unnecessary luxury to me, and I'm sure that sentiment echoes with many other gamers out there. This is especially true for those (like me) who prefer to spend their time with single-player games and don't really play competitive online games that much. However, the new Sony PlayStation DualSense Edge is unique in that it is the company's first-ever first-party pro or elite controller.
Courtesy of PlayStation Asia, I got my hands on a PS5 DualSense Edge controller and was able to try it out for myself. Is it worth the whopping RM999 price tag? Why would I buy a DualSense Edge when I could get three standard DualSense controllers (with an additional RM50) for the same price? Read on for my perspective on PlayStation's latest product.
Giving You An Edge In Gameplay
The first thing I noticed, or rather, felt after picking up the DualSense Edge for the first time after unboxing it (it comes with a premium carrying case containing all its accessories) is that it's a tad heavier than the normal DualSense, though not by much. It comes with all the same features as the standard DualSense but with the addition of several new bells and whistles. For the new design, Sony added textured rubberized grips on the inside/interior of the controller stems, which adds a sort of different sensation when wielding the DualSense Edge, as well as new textures on the end of the L2 and R2 triggers that make them less slippery. These parts, along with the touchpad, are now covered in patterns featuring Sony's iconic face button symbols. Previously, only the white parts of the standard DualSense's main body featured these subtle patterns.
Even though it was my first time with a pro/elite controller like this, it wasn't difficult to set up the DualSense Edge. The most significant physical change between the DualSense Edge and the standard DualSense is the addition of two Function buttons, with one below each analogue stick. These Function buttons allow you to easily and instantly swap between custom profiles, as well as even adjust audio settings (like your microphone volume, etc.) without going into a separate menu. Unfortunately, this only works with wired 3.5mm headphones for now, so it won't work with wireless headphones.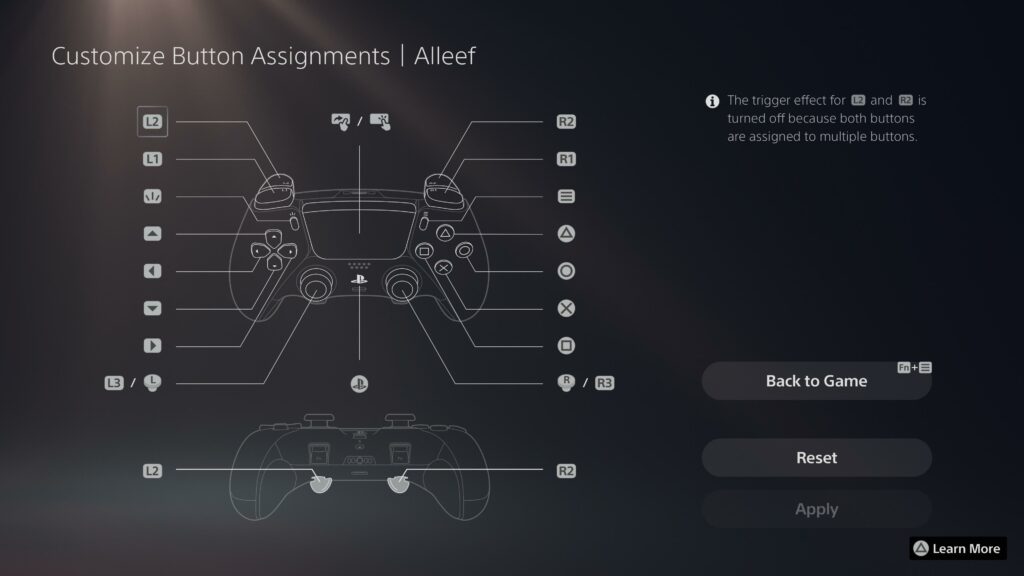 The L2 and R2 trigger buttons on the DualSense Edge feature sliders with three presets, which allows you to reduce their travel distance. What this means is that you can make it so that you only need to push the trigger halfway or even just a quarter of the way to instantly activate the trigger buttons. An example of this working in a game is that you don't have to press the triggers all the way anymore to shoot in first-person or third-person shooters, thus effectively making your response time faster.
One of my favourite parts of the DualSense Edge is the new back buttons. You get two choices for the optional back buttons, which you can easily attach or remove as they click into place magnetically. The two choices are between two level-style back buttons or half-dome back buttons. Both feel great to press, but I prefer the half-dome ones because I would accidentally and unintentionally press the back buttons when using the longer lever-style ones. You can assign whatever buttons to these two back buttons, with the sole exceptions of the PlayStation button and the Share button.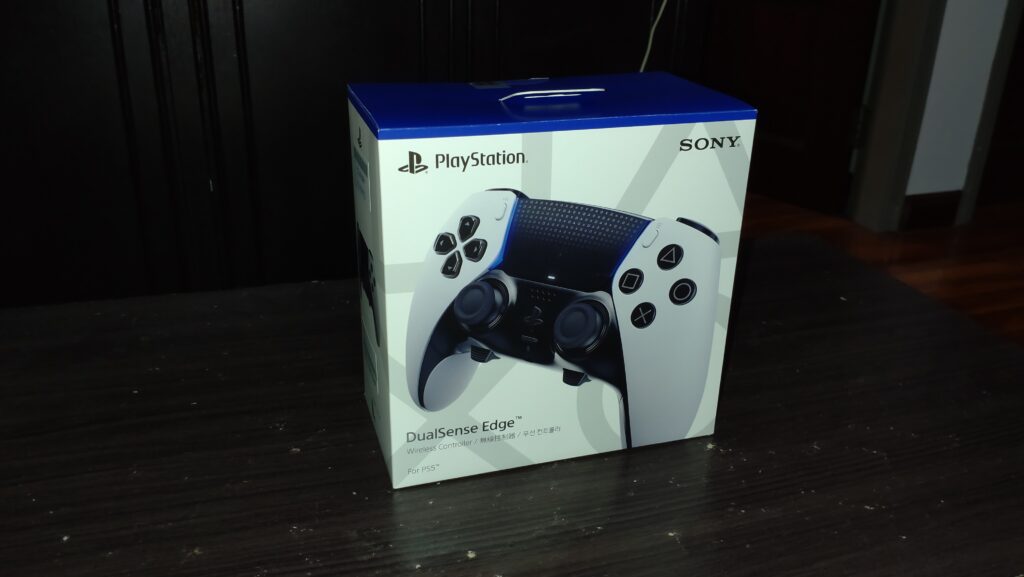 For instance, when I was playing God Of War Ragnarok, I could assign the square button to one of the back buttons, so that it was easier for me to simultaneously attack with Kratos and Atreus shooting his arrows at the same time. Sometimes I even assign the touchpad button to one of the back buttons because it's less of a hassle to simply press one of the back buttons instead of having to reach the middle of the controller to press the touchpad. However, it's important to note that assigning L2 or R2 trigger buttons to the back buttons will result in the Adaptive Triggers functionality being automatically disabled on the actual L2 or R2 trigger buttons.
Arguably, the biggest feature of the DualSense Edge that distinguishes it from even other pro/elite controllers is being able to completely remove the analogue stick module and replace them. What is this for, you ask? Well, hopefully, I won't ever need to use this feature but realistically, I will likely be required to sometime in the future. This is Sony's way of an easy workaround for the dreaded joystick drift. You can just remove the whole thing and replace the analogue stick module with brand new ones (which are sold separately from the DualSense Edge for US$19.99, or roughly RM80+). This way, you won't ever need to send the DualSense Edge for repairs or buy a new one because you can just do all that. Theoretically, that is, since it's way too early for me to experience joystick drifting or other analogue stick issues.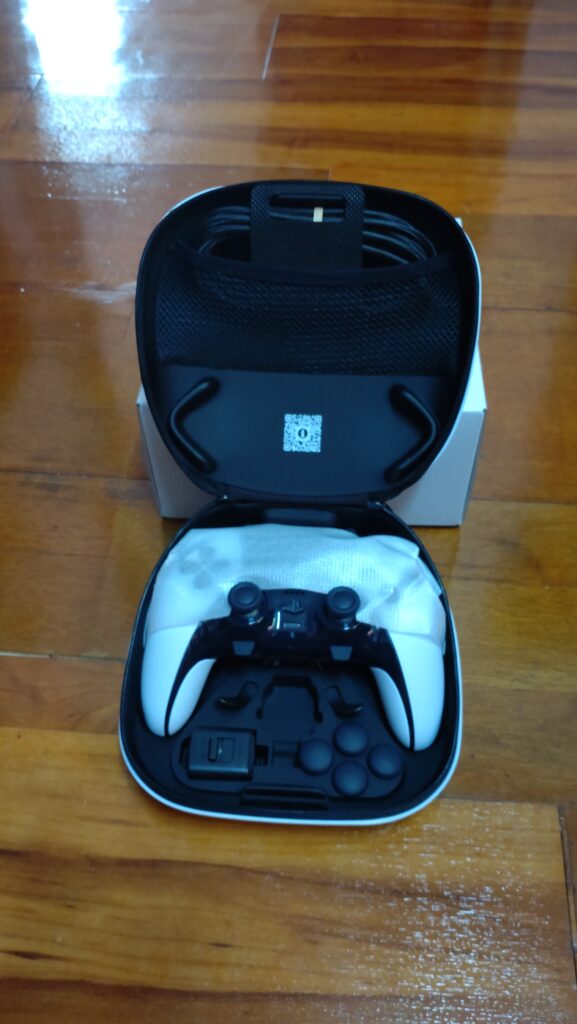 Speaking of analogue sticks, the DualSense Edge package comes with three sets of interchangeable analogue sticks. It was fun for me to experiment with. One, because it was extremely easy to remove the analogue sticks on the DualSense Edge and replace them with another one. The three sets include the standard concave DualSense / DualShock 4 analogue sticks, one set of tall convex analogue sticks and one set of short convex analogue sticks. This is as much of a nostalgic trip for long-time PlayStation players, as the two sets of convex analogue sticks feel like they're from the PS1/PS2/PS3 era AKA the first three generations of the DualShock controllers. It's up to your preferences which of these analogue sticks you want to use, but I ended up using the short convex analogue sticks a lot. I can also confirm that the DualSense Edge works with the official first-party Sony DualSense charging station, so that's nice.
I've written a lot about what I like about the DualSense Edge, but there are also several negatives and cons to the expensive controller. While I appreciate being able to assign almost any button mapping to the back buttons and interchangeable analogue sticks, I didn't really find much use for all the custom profiles, specifically being able to tweak the sensitivity and deadzones of the analogue sticks and trigger buttons. Case in point, if you read that and don't even know how it will improve how you will play your games, then that means a lot of what the DualSense Edge brings to the table is lost on you as well. This only really applies to a niche target market, specifically those who play competitively or those who take their online game sessions so seriously that they'll take any slight advantage just to win.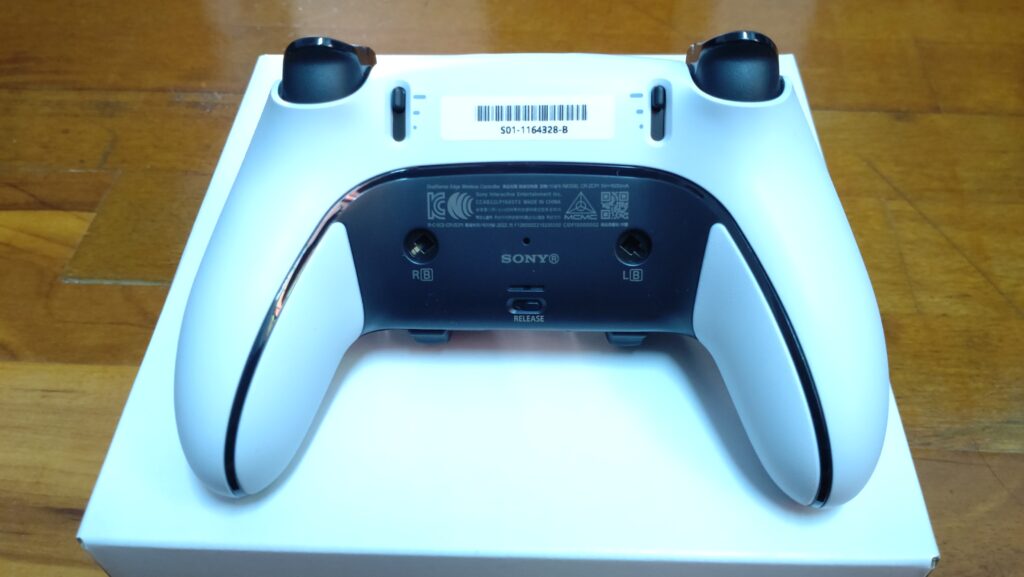 Another major con is the battery life of the DualSense Edge. Despite only playing mostly single-player and the like without engaging in the microphone or other online features, I received a low battery notification after less than five hours of gameplay (about four and a half, give or take). My DualSense Edge lost all power about a little bit more than seven hours of gameplay, so I'd expect an average of seven to eight hours for the DualSense Edge. If you're a heavy online or competitive game, I'd expect the DualSense Edge to last even less time than that, which I would imagine is an even more major drawback for you than it was for me. You wouldn't want to lose power in a heated online session or, god forbid, in an esports tournament.
Its Value Is Relative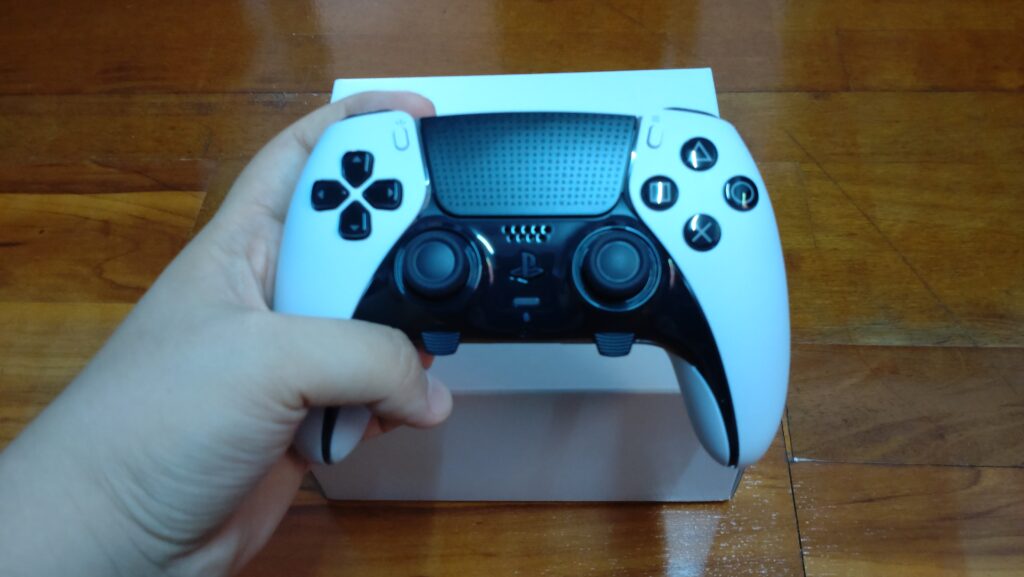 Ultimately, the value and worth of the DualSense Edge controller depend on you, and on how many of its features you can fully utilize. As someone who's not much of an online gamer and/or a competitive one, it makes more practical sense for me to spend RM999 on several standard DualSense controllers instead of the one. RM999 is almost half the cost of a PS5 console, and that's a ton of money for a lot of people to spend.
However, the DualSense Edge is not a practical or standard product. It's a premium product that has the potential to last as long as the PS5's lifespan. Potentially, one DualSense Edge is all you'll need for a long time, due to its replaceable analogue stick module. So, just like any other luxury or premium product, it's you who sets the value and not the other way around.
PROS
The two back buttons, which you can assign almost any button mapping to (except for the PS and Share buttons).
Interchangeable analogue sticks, with three sets of different types.
Replaceable analogue stick module effectively mitigates future joystick drifting issues.
CONS
Shorter battery life than the standard DualSense.
A lot of the new bells and whistles (analogue stick and trigger sensitivity and deadzone tweaking) are niche, and they are features that most casual players would probably ignore or not utilize much.
Costs almost half as much as a PS5 console.
FINAL SCORE: 70/100
The DualSense Edge was provided by Sony Interactive Entertainment and PlayStation Asia. It is now available at the price of RM999.
Related