By Lewis Larcombe|February 14, 2023|
FLAMETOYS have unveiled their latest prototype in their Pacific Rim line at WonderFest that showcases their upcoming modifiable Gipsy Danger figurine.
The figurine is still in the prototype phase and is still yet to be coloured but you can see below what the base, unmodified figurine will look like.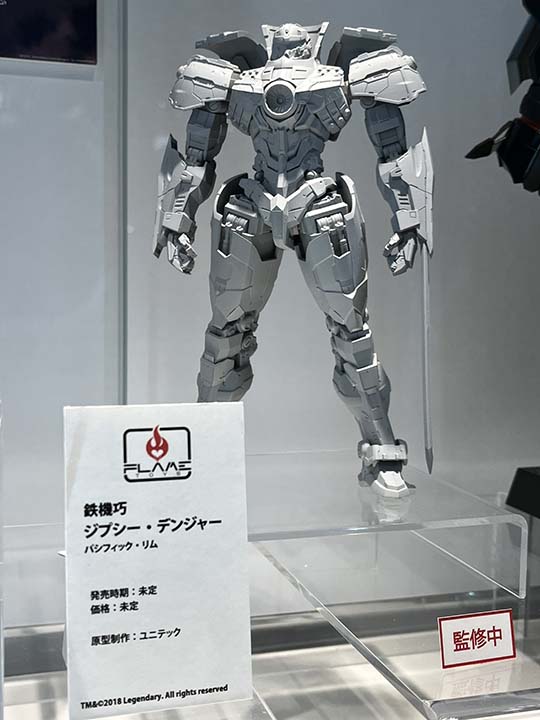 The attachments that you will be able to add to the figurine will include the AKM Chest Launcher from Australia's jaeger Striker Eureka, mortar canons from Japan's Coyote Tango, a Tesla fist as a right hand attachment from Russia's Cherno Alpha and a Twin Fist Saw Claw from China's Crimson Typhoon.
Related