Valiant Force 2 & XII Braves' Founder Jonathan Leong On The Ever-Competitive Mobile Gaming Space
Disclaimer: The writer of this piece has worked at gumi SG alongside XII Braves' founder Jonathan Leong back in 2014 on various gacha projects. 
Making a free-to-play mobile game with gacha elements in a field populated by Genshin Impact and Level Infinity's "girls with guns" rail shooter is a thankless job. But it seems to be Singapore studio XII Braves' passion that's within their blood. The company's co-founder & COO Jonathan Leong is no stranger to mobile game development as he has been working in places like Synthetic Nest and the Singapore branch of gumi (Brave Frontier, Phantom of the Kill, Final Fantasy Brave Exvius).
Here's what Jonathan Leong has to say about his line of work and how tough it is to make mobile games in a very, VERY competitive "kill or be killed" space.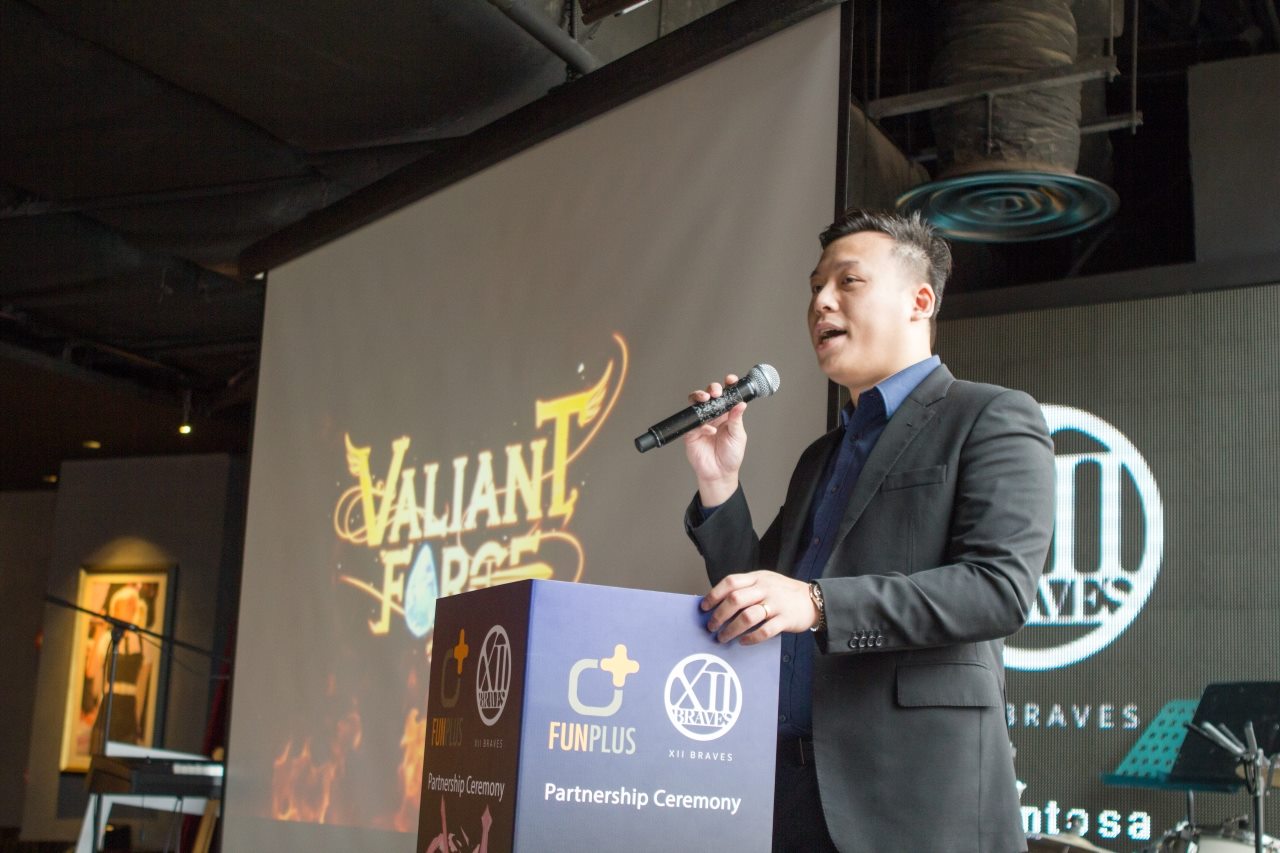 Can you tell us more about how you started XII Braves, and the struggles of starting a game development studio?
Chris, a friend from my school days, and in the same gaming group as I, was the catalyst for XII Braves. He was working in a slightly different industry then. One day, he called me and wanted to share his idea for a games studio. We decided to meet up on the same day itself, and discussed the idea over some drinks at a cafe.
Soon after, I reached out to my network in the gaming industry. Almost everyone I reached out to was interested in the idea of forming a games studio, and from there, we formed the founding team.
Rising Competition. While this is extremely common in many industries, we actually experienced it first-hand. When we started the studio, a lot of mobile games still had development teams of 10-20 members, having a 40-50 man team was considered as a top-tier developer. In the span of finishing developing VF1 and operating it, many mega studios with multi-million dollar budgets and franchises have entered the mobile gaming space.
Thus, it was off to the races to be creative and try to stand out in other ways. We are still producing as high quality as the mainstream market and while we can't produce either higher quality or higher quantity, we can at least ensure that everything else in the game is still top-notch, with good game design and balance, optimization and storytelling.
What are your thoughts on making a career pivot into a creative industry such as game design?
They say being brave is partially being insane and naïve, it's despite knowing your odds and sacrifice we have to make, and still wanting to do it. The desire to make something of our own and believing that we will be successfully, ultimately gave us the mettle and conviction to stay true to our path. Thus, wanting to create something of our own, makes it a very personal decision.
It is very demanding, but rewarding and fulfilling at the same time. Game design is extremely dynamic, organic and ever-changing. Keeping up, studying the market trends and working smart have to be done to the best of your ability, in order to have a chance to succeed.
What are your thoughts on the Singaporean games industry, and local game development?
I think going indie and trying to break into niche markets might still be possible and viable. However, going mainstream and being competitive on a global scale is still very challenging for local development studios. I think there is still a lot of catching up to do, and also clearing up a lot of misconceptions of what it actually takes to go from concept to the end user, while fully understanding the full potential and lucrative areas of the industry.
On the future of Valiant Force 2, XII Braves, and the Singaporean games industry as a whole; what do you see?
As a studio, our primary focus is always our audience and fanbase, in the games we develop and serve up to our audience, our intention has always been about entertainment and fun. We hope that in our success so far, we can and will continue to evolve together with our audience's expectations, remaining 'hungry' to provide the best experience for our audience.
Can games made in Singapore and Southeast Asia go beyond F2P and mobile platforms?
Yes, as cross-platform tech continues to mature and be made more accessible for developers, being able to reach more and wider audiences across more platforms would be the natural order and trajectory.
Will XII Braves create its own pay-to-play regular retail title in the near future, or is F2P still a landscape the company is comfortable in?
There is no limit to the possibilities for us, but it's all about timing and opportunity.
What are the lessons from the past you have learnt to make XII Braves what it is today, especially from your time back at gumi Asia?
Being in a smaller team then, we had the advantage and ability to reduce the layers between key decision makers, and the ground staff. Thus, it gave us many advantages such as faster turnarounds of feedback and decision-making, a clearer understanding of matters, and fewer gaps in terms of information, which resulted in a much more synchronized dev unit.
Another thing we did differently, while it does not work for all teams and does take up extra time, is product ownership. To encourage ownership, we involved more departments in product feedback, engagement, and brainstorming solutions. In this manner, everyone is contributing and shaping the product, not just from their technical standpoint, but also from a creative standpoint.
Valiant Force 2 is out right now in Southeast Asian regions for iOS and Android mobile platforms.
Related