By Lewis Larcombe|March 6, 2023|
NieR Automata's anime adaptation is getting some serious promotion in Japan with new pop-up shops at Marui retail stores.
You'll find them in Nanba, Fukuoka, and Shinjuku, where you can grab some amazing NieR Automata merchandise, featuring new official illustrations. To add to the excitement, there's going to be a special lottery draw too.
We're not sure what items will be sold yet, but we do know that Marui has shared some new official artwork of 2B, 9S, and A2 in sharp suits, and it looks amazing.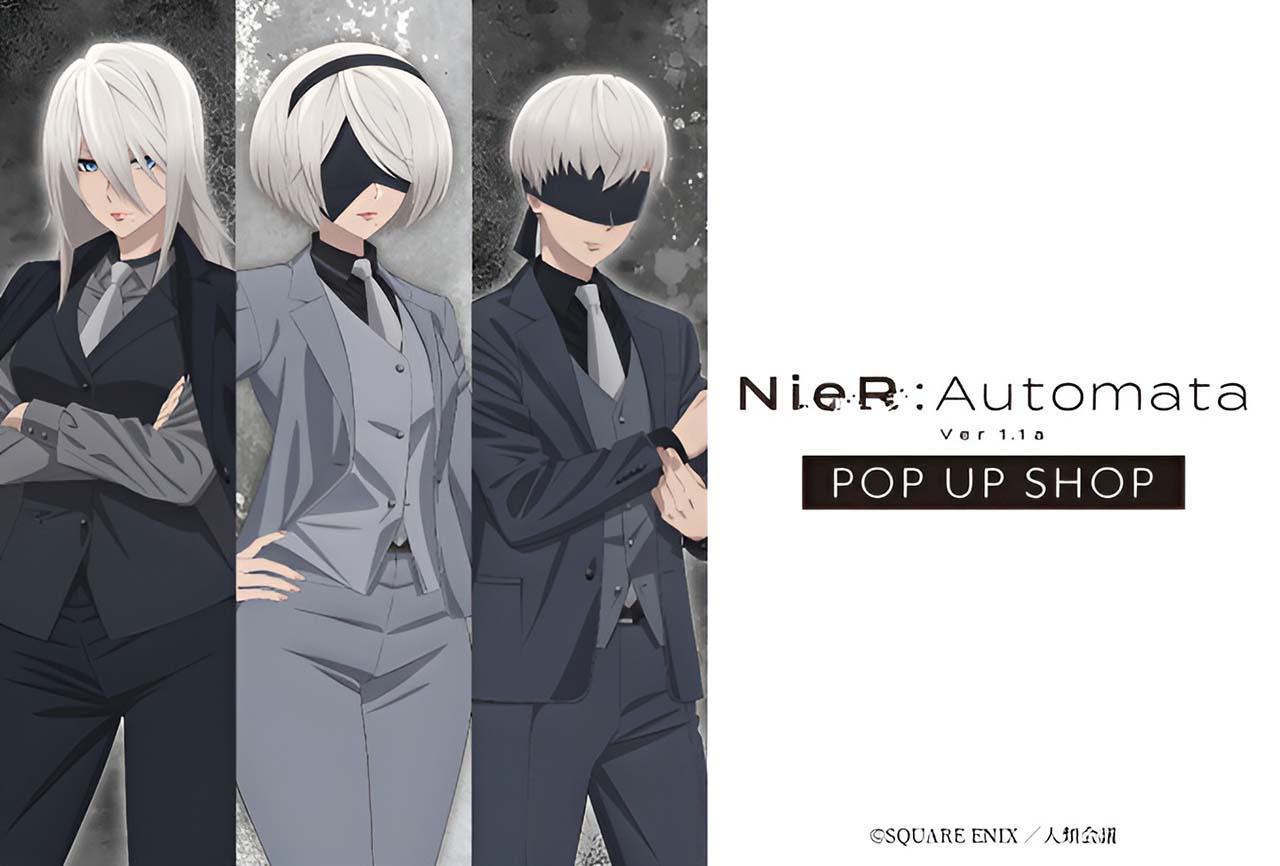 If you're wondering where and when you can visit these pop-up shops, here's the scoop: the Nanba Marui store will have them from 25 March to 2 April; the Hakata Marui store in Fukuoka will have them from 8 April to 16 April; and the Shinjuku Marui store in Tokyo will have them from 22 April to 7 May.
But that's not all! In February 2023, 2B and 9S made a surprise appearance at a cafe dressed up as a maid and butlers, which was also part of the NieR Automata anime promotion. This new series, based on the 2017 Square Enix and PlatinumGames action RPG, has some changes to the story, so it's worth checking out.
So if you're in Japan or are going within the next two months, why not grab yourself some NieR Automata merch to add to your collection and head to these pop-up shops before they disappear?
Related