A newbie to the VR gaming ring, the newly-released Pico 4 is definitely going up against mainstay competitors like the Oculus Quest 2 or even the newly-released PSVR 2, in terms of wow factor, games, and tech.
After checking out the device for a good number of days, it's safe to say that ByteDance's wireless and incredibly accessible proverbial hat in the ring is a substantial and fancy one. At least in terms of tech and dollar value.
Eye To Eye
From its specs (see bottom of article), the Pico 4 offers a higher resolution, colour passthrough tech, and 8GB RAM, which is already one step above the aforementioned Quest 2. The 360 spacial audio is pretty effective and will keep you immersed sound-wise, though it's sad that there's no headphone jack. There's no wired earphone option; you need to use Bluetooth headsets for the device. The Pico 4 clearly has a leg up over some existing VR devices in the market with its many extras and boosts tech-wise.
The Pico 4's gaming library is pretty substantial from the get-go, with premium titles like Peaky Blinders and free-to-play offerings like Hyperdash. I personally had the most fun playing Hitstream, a title that's available on other VR devices but somehow felt good on the Pico 4.
Part of the reason is the build of the device, its sharp view, its controllers, and overall feel. It's pretty light without feeling like you can fling it off and just feels snug and comfortable. While the controller design is similar to the Quest 2 and PSVR 2, it's still great to hold. Why fix what isn't broken?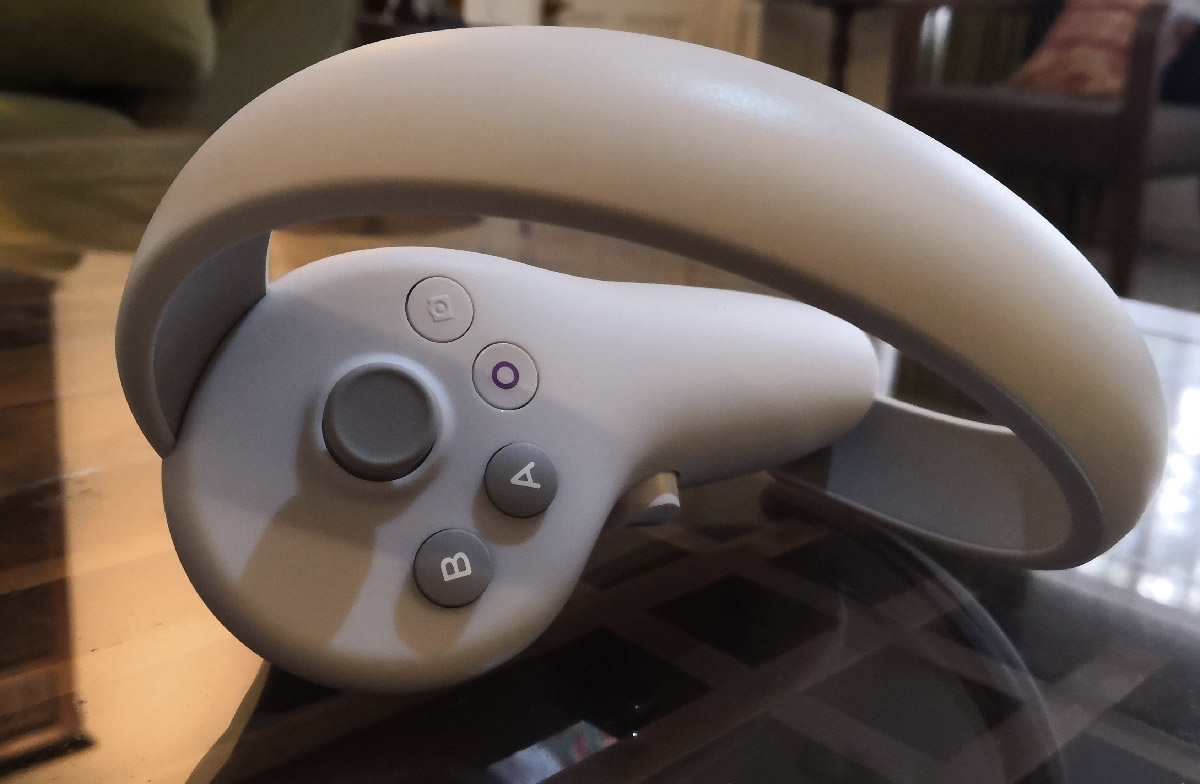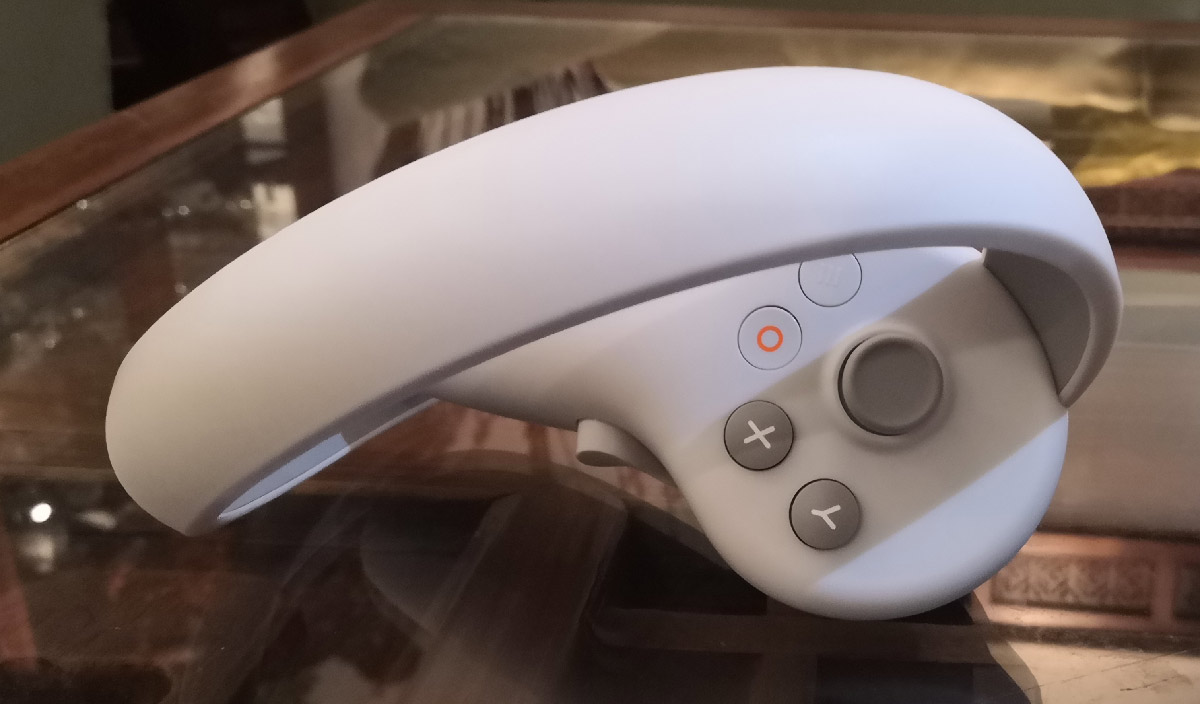 The Pico 4's tracking is also spot-on and accurate, especially with shooter and track-sensitive titles like Hyperdash and Hitstream. The fact that it doesn't fog up inside when you sweat a lot helps, and its headset has decent battery life given the power VR needs to run wirelessly and untethered.
When it comes to being accessible and available for casual and mid-level play, the Pico 4 excels in that particular VR realm.
Now for the bad part: the Pico 4's gaming library is pretty standard though only because it's a brand-new VR device with a new contender in the VR market. Unfortunately, there isn't a killer app of sorts or an exclusive game to get people enticed towards the device, especially for players looking for a substantial impact. Its current mixed reality features, while fine, aren't pushed to their full potential.
Plus, the device's refresh rate isn't as impressive when compared with its high-end counterparts the Index and the PSVR2 (more on this on a future feature).
Virtual Awesomeness For A Good Price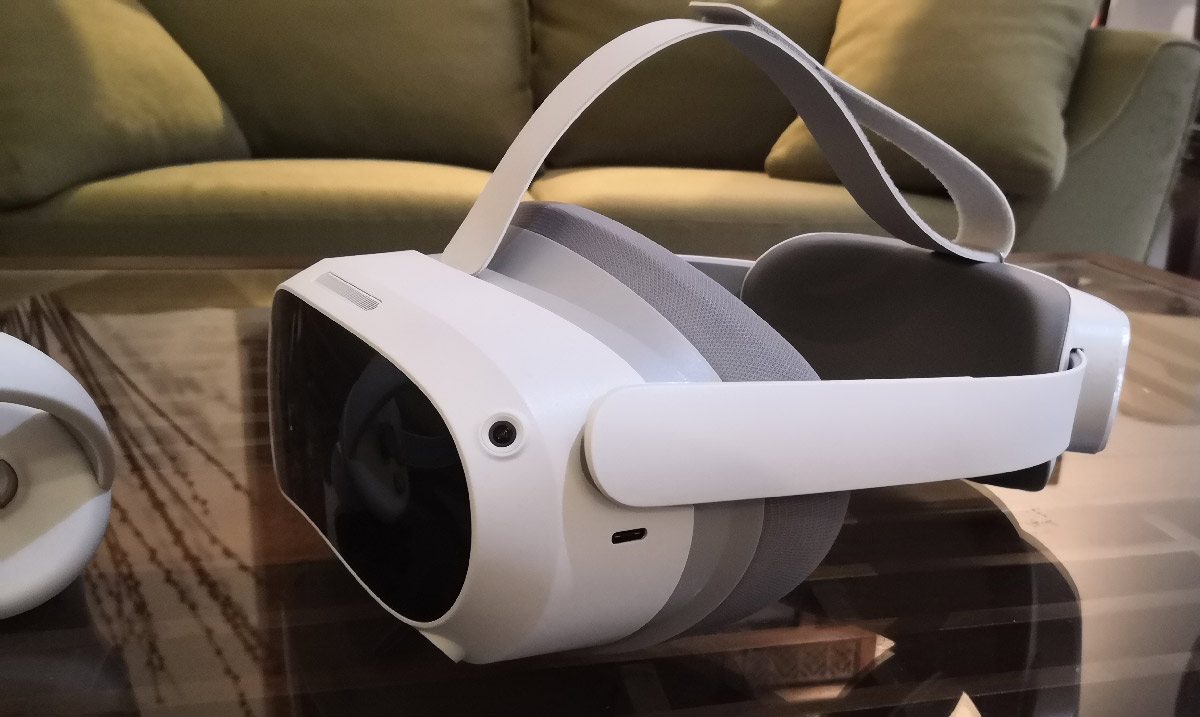 The Pico 4 is a great standalone device if you need a nice VR fix without the hassle of owning a PC or console. It may need an upshot in its limited library of games, but whatever that's available is enough to complement its concept of giving VR to the masses. It's a good first step for things to come if ByteDance rises to the challenge.
The "budget" price point for it is also a highlight considering how expensive the tech can get, and it definitely doesn't look or feel "cheap" and poorly-made; far from it. With an updated library and other VR-related features, it can definitely beat certain mainstay contenders like the Oculus Rift hands-down.
As such, the Pico 4 is still a darn good deal for people who want to jump into a painless VR experience without obliterating your wallet. Score one for Bytedance's first foray into the virtual reality zone!
Final Score: 70/100
Review unit provided by Bytedance.

---
Vital Statistics
Price: RM1,699 (Starter Pack edition feat.6 games)
Dimensions: 255 (Min) / 310 (Max) mm (L) * 163mm (W) * 83.5mm (H)
Weight: 295g (without straps), Total weight: 586g
Platform: Qualcomm® Snapdragon™ XR2, 8 Cores 64 bit, 2.84GHz, 7nm process technology
CPU: Kryo 585
GPU: Adreno 650
RAM: 8GB LPDDR4X, 2133MHz
ROM (Storage): 128GB/256GB, UFS 3.1
Display: 2.56″ ? 2 LCD display
Resolution: 4,320 ? 2,160 (2,160 ? 2,160 per eye)
Pixels Per Inch: 1,200
Refresh Rate: 72Hz/90Hz
Field of View: 105°
Lens: Pancake Lends
Interpupillary Distance: Support stepless adjustment with a range of 62-72mm
Eye Protection Mode: TÜV Rheinland Low Blue Light certified (software solution)
Speaker (Sound): 360° surrounding stereo speakers, supporting 3D spatial sound
Microphone: Dual Mic up to 30dB noise reduction and 50dB echo cancellation
Cameras: 4x Fisheye Cameras, 1x 16MP RGB Camera
Headset Sensors: Nine-axis sensor, P-sensor, Hall Sensor, Motor Driver
Controller Sensors: Si-axis sensors (Gyroscope Accelerator)
Battery & Battery Life: Controllers (Two AA batteries, 80+ hours), Headset (5300Ah, lasts 3 hours or less)
Wi-Fi (wireless connection): Wi-Fi 6, 2.4GHz/5GHz dual band
Bluetooth: 5.1