Platform(s): PC (version reviewed), PS5, Xbox Series X | S, PS4
Genre: Third-person survival horror
Resident Evil 4 is a classic that's been around for 18 years and just got a jaw-dropping makeover. If you're not familiar with it, the game follows Leon S. Kennedy, a suave government agent on a mission to rescue the President's daughter from a creepy castle in rural Spain. But don't be fooled by the damsel-in-distress storyline – this game is far from predictable. The castle is crawling with parasitic infections and brainwashed cultists, making it a spine-tingling experience.
The game's core elements of intense combat and resource management are still intact, but now the character development is much richer. Capcom has done a fantastic job of balancing the game's dark, horror-filled atmosphere with some well-timed humour. This remake is sure to please both die-hard fans and a whole new generation of gamers.
Still Very Much Resident Evil
Even if you're a die-hard fan of the original Resident Evil 4, don't worry, Capcom made sure to keep the iconic features while adding new details and changes to this remake. Personally, I've only played the remakes of the game, except for Resident Evil 7 and 8, so this reiteration gave me a fresh perspective on this classic horror title that everyone has raved about. But one thing is for sure, this remake will not disappoint you.
In Resident Evil 2, I remember avoiding wasting ammo on enemies that I could easily pass by. But in Resident Evil 4, the game throws double the number of enemies at you, and you must mow through them. You're given an array of weapons, which you can obtain through chests or sales from the fan-favourite Merchant. I was always worried about running out of ammo, but I was always able to find the right resources to keep my guns loaded. This also means that you have to be strategic about which ammo you prioritize crafting, which is a new feature that the remake brings to the original formula. It's almost like a strategy game on its own.
As Leon makes his way into the rural town in Spain, you quickly realize that something is off with the residents. But this isn't the same infection that we saw in Racoon City; it's something far different. The game leaves trails of notes and documents detailing how Las Plagas works and where it came from. The infected also have a degree of autonomy, unlike the zombies that you're used to fighting. You're constantly engaged in heart-racing fights that range from avoiding being grabbed to shooting and repeating. There's no such thing as sitting still in Resident Evil 4.
Stunningly Scary Visuals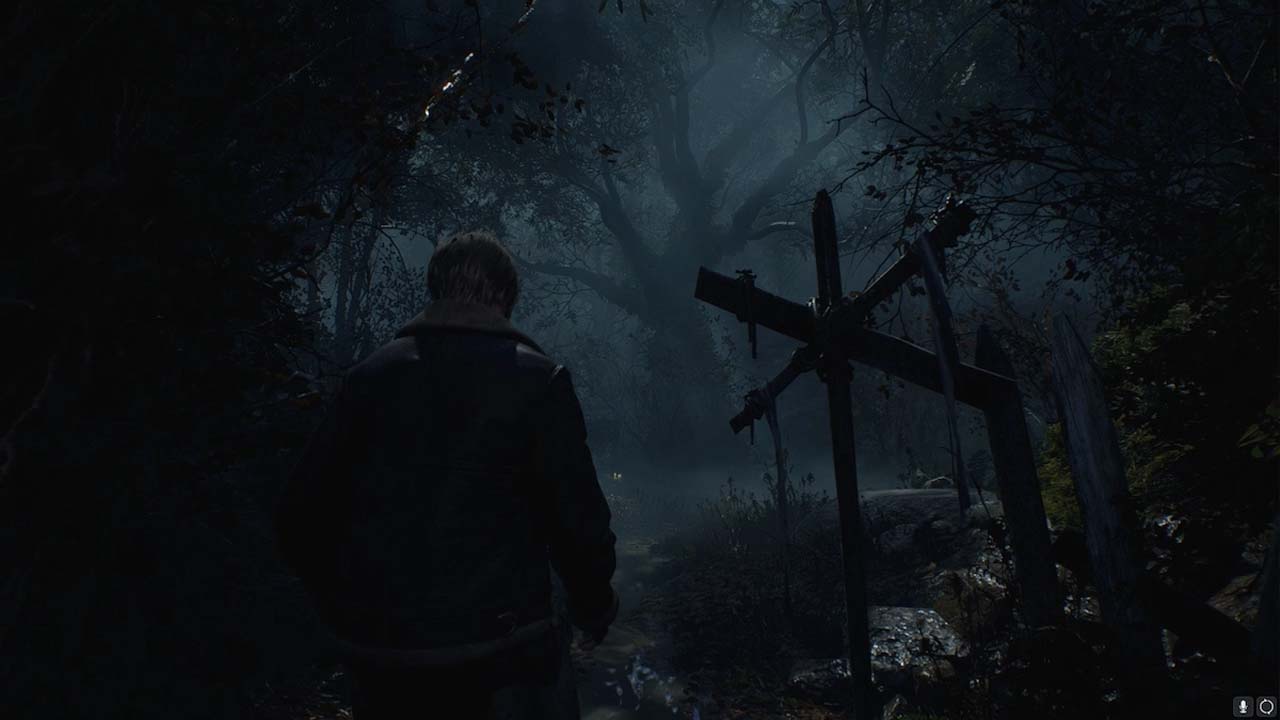 One thing that really stands out in the Resident Evil 4 remake is the attention to detail in the environments. The game looks incredible, with updated textures and lighting that make everything look more realistic. The game's settings, such as the village and castle, are now even more stunning than before, with new additions and tweaks that give them a fresh feel.
While the game is certainly an improvement in many ways, there are a few things that could have been better. For instance, the game's pacing can sometimes be a bit off, with some sections feeling too long or too short. Additionally, the game's controls can feel a bit clunky at times, especially when aiming or manoeuvring in tight spaces.
Despite these minor flaws, however, the Resident Evil 4 remake is a fantastic game that honours the legacy of the original while also modernizing it for a new generation of players. Whether you're a die-hard fan of the series or someone who's new to it, this game is definitely worth checking out.
The Resident Evil 4 remake has undergone many changes but still maintains the core of the franchise. The writing can be cheesy and Leon is the king of one-liners that may make you cringe. However, it's all part of the game's charm, and I didn't mind it. Some of the action moments were impressive, while others were corny, but it's a Resident Evil game, so you can't take it too seriously.
Resident Evil 4 was a significant turn in the franchise, which may have left horror fans wanting more. The remake evens out the pace with many moments of horror that make you jump out of your skin. Sometimes, I wished that the horror moments were longer, but the game also provides breaks from the dark and creepy hallways.
Capcom's RE Engine is one of the best-looking engines I've ever seen. Even on my GeForce RTX 3060 Laptop, the engine looks spectacular. The character models are intricate and realistic, and every little detail in their skin and hair is visible in close-up shots. The environments are also immersive and well-designed.
I also appreciate the photo example that accompanies each specific graphic toggle in the settings. As someone who doesn't know what ambient occlusion means, having a visual reference helped me understand what settings I was changing and how it could affect my performance. During my playthrough, I didn't experience any glitches, and the game feels polished on PC.
Verdict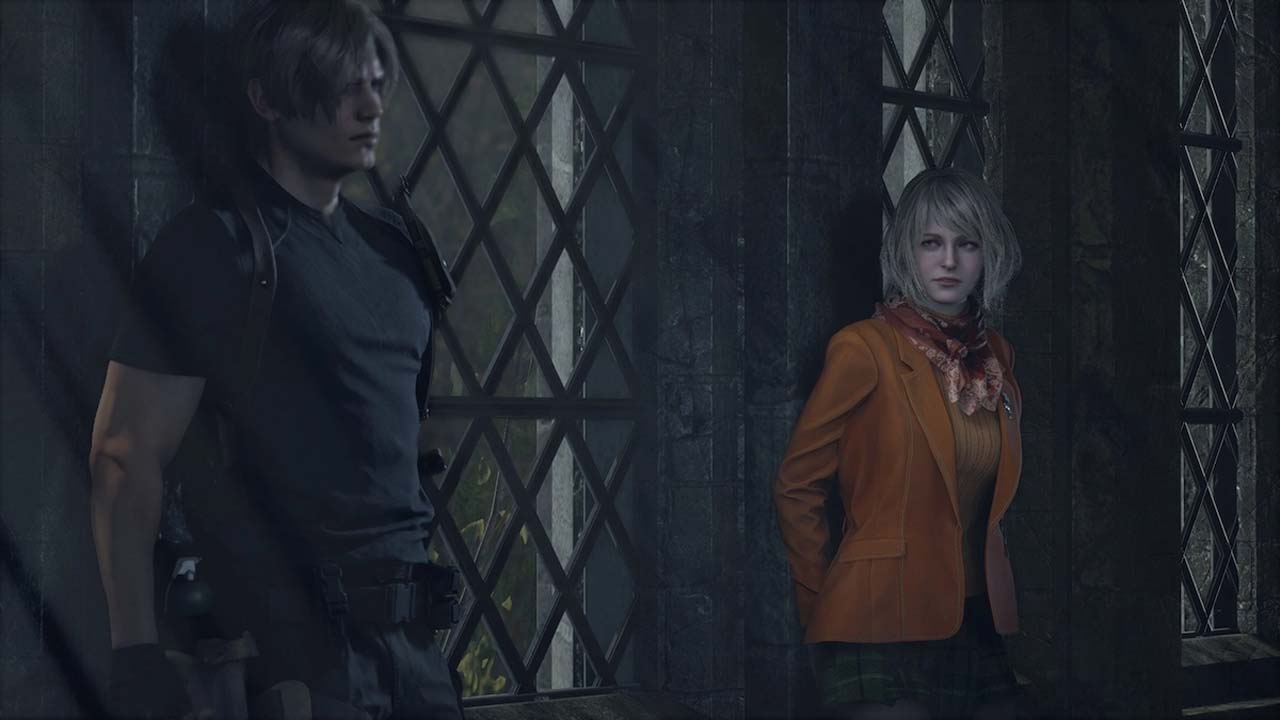 The pacing in the Resident Evil 4 remake is spot-on, with a good balance of puzzles, combat, and downtime. The puzzles aren't too difficult, but they still require some thought and can range from unlocking doors to finding missing pieces. Combat is well-paced too, with moments that don't drag on for too long and upgrades available to make it more manageable. The boss fights were great, but some of the areas they took place in felt too cramped. Exploration and character moments make up the game's downtime, and both were enjoyable. It was satisfying to find hidden resources and the interactions between Leon and the other characters were nice, although I wish there were more of them.
All in all, I had a fantastic time playing and reviewing the game. Whether you're new to the series or a longtime fan, Capcom has done a great job with this remake. Despite a few minor issues, it's a polished AAA horror game that's worth playing.
Final Score: 90/100