Who wants to look like a basic hero in Mobile Legends? We all want a skin that screams, "I'm a force to be reckoned with". Some of us (not me, of course) heroes' wardrobe is bigger than our own, and you know what, if you got it, go flaunt it in the arena. You just know you are dealing with a serious player when they have more skin than you have fingers. So, sit back, grab some popcorn, and get ready to have your mind blown by the best skins in Mobile Legends.
1. S.T.U.N. Selena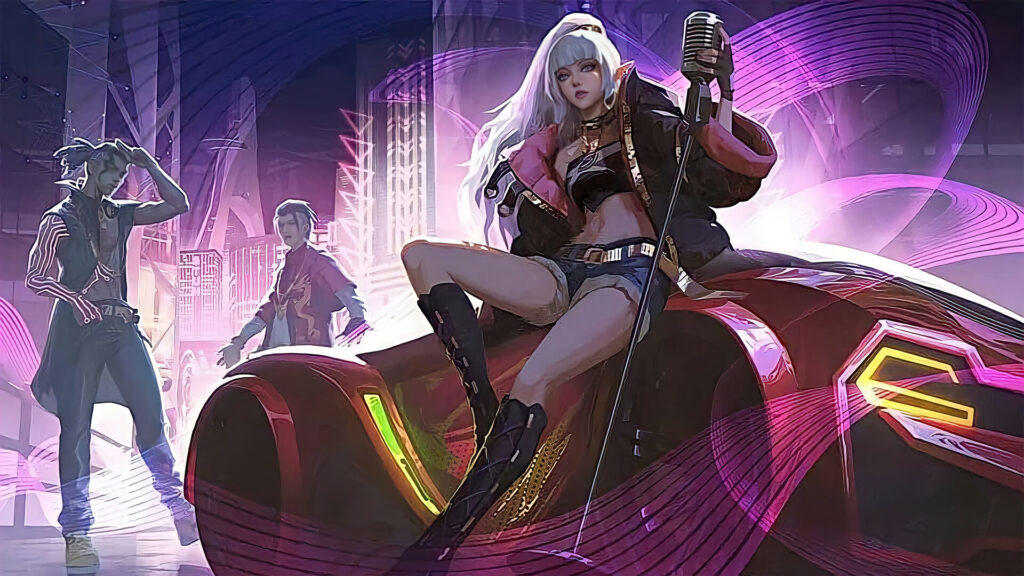 This Selena skin is like a flashy, futuristic fashion statement for Selena in the arena! With its black and purple armor pieces, sleek bodysuit, and bright purple highlights in her hair, Selena looks like a sci-fi superhero ready to take on any challenge. Aaaaaaaaaand I didn't just put this first on the list because purple is my favourite colour.
Here's the best part about MLBB skins, it's never just about the looks. The skin also gives Selena's attacks and abilities a whole new level of STUNNING. It gives out crackling energy effects and a powerful purple energy beam. It leaves behind a trail of sparks in making her abilities look… electrifying. Also, she transforms into a diamond goddess in Abyssal Form. Her Abyssal Arrow comes with a new sound which is also pretty cool.
You can get this skin for 899 diamonds.
2. Eyes of Eternity Lunox
When I saw this skin, all I could think of was, she went to a space salon and got a complete cosmic makeover. Her dress is adorned with celestial patterns making her look like a Space Princess ready to take rule of the arena. Her unique design reflects the infinite nature of the universe.
Lunox's attacks and abilities are infused with dazzling starry effects. And her ultimate, well, it really looks like she's summoning a cosmic whirlpool to sweep up her enemies and blast them out of the arena. I'd say if you want to channel your inner space princess, then be sure to get this skin.
You can get this skin for 899 diamonds.
3. Rattan Dragon Estes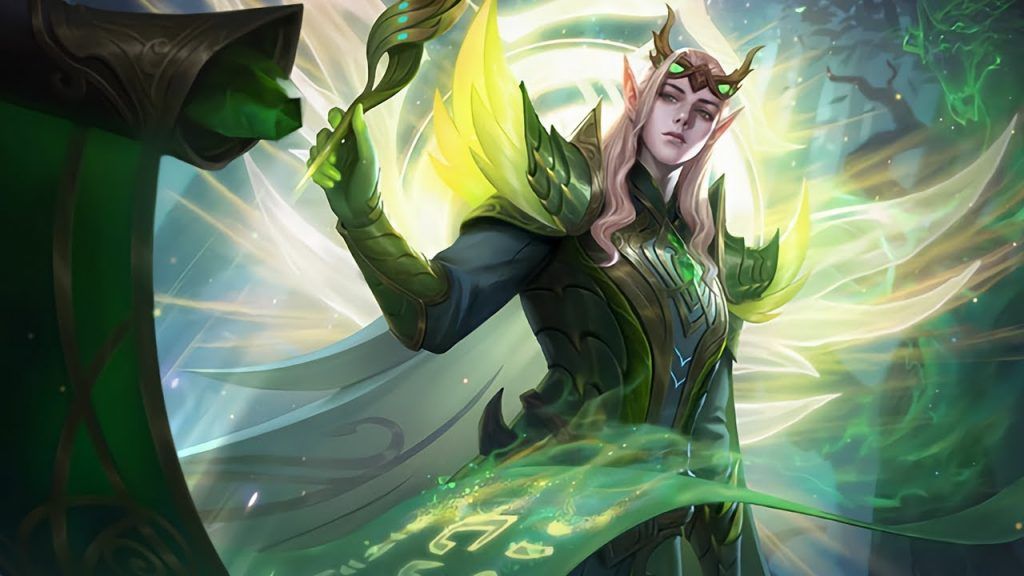 Ever wanted your own personal pet dragon that's also your trusty medic? Well, this skin feels like you're a doctor and dragon rider all into one, healing your allies while while scorching your enemies.
The skin features a vibrant green and gold colour scheme. The dragon's scales are made out of rattan, which gives it a unique texture. Now as Estes, you can summon your trusty little dragon to heal and shield your allies. When threatened, your little pet can breathe fire and deal damage just like a dragon should! If I'm being completely honest, this skin looks like it came out of a Lord of the Rings movie.
You can get this skin for 899 diamonds.
4. Chang'e Lunar Magic
Chang'e is like a small moon goddess in the arena with this skin. With her mystical powers and celestial beauty, she'll make you feel like you're commanding the very forces of the universe.
This skin features a stunning blue and silver color scheme, which will remind you of the night sky. It surrounds her character as being named after the Chinese Goddess of the Moon. Chang'e can cast spells and deal damage and stun enemies. What's so cute about her is she can summon forth a rabbit to aid in battle. But let's not forget her ultimate ability, Moonfall. She unleashes a meteor shower, which makes it look like you're having your own personal eclipse in the arena.
Now the skin appeals to the Chinese audience since they celebrate the lunar events traditionally.
You can get this skin for 749 diamonds.
5. Franco Master Chef
Well, if you wanted to be a chef, now's your time to shine! This skin features Franco in a chef's hat and apron, wielding a giant fork as his weapon of choice. Using this will make you feel like you're in a cooking competition more than a battle arena in which you're fighting for your life. Honestly, the details on this skin is pretty impressive. From the pots and pans hanging from his belt to the frying pan on his back that acts as his shield.
The animations though are what makes this skin for me. When Franco uses his Hook ability, he will throw a frying pan instead of a hook, pulling enemies towards him, kind of like being served up on a platter. My favourite is when he uses his ultimate ability, he summons a giant pot to trap his enemies in, as if they were being cooked in a stew.
You can get this skin for 749 diamonds.
6. Granger Doomsday Terminator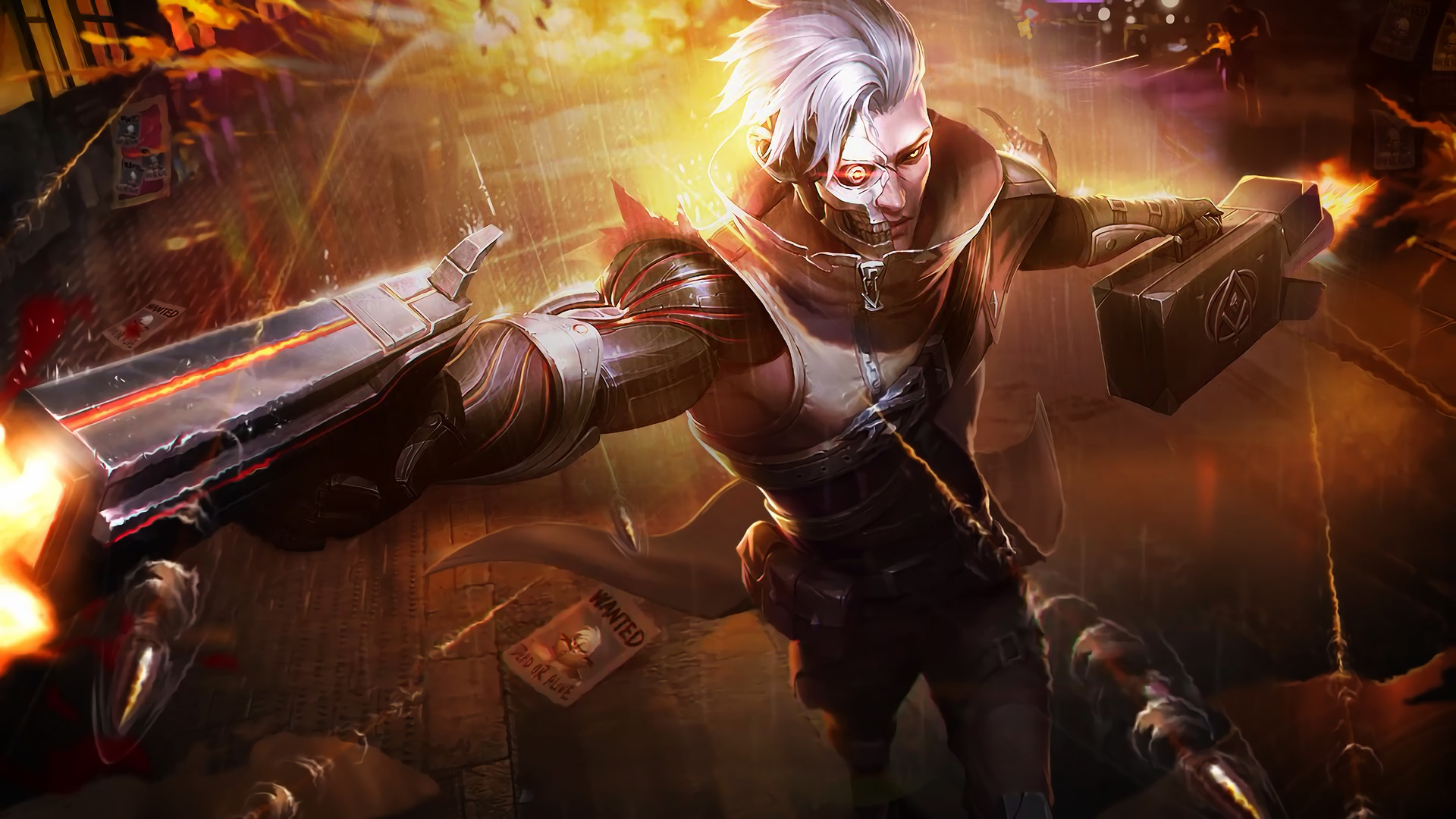 Yes, Terminator. Your own personal cyborg. I might be a bit biased here but a futuristic design and robotic enhancements, ooh la la, I'm a big fan of robo men in high-tech suits.  The suit gives out glowing blue highlights, which makes him look like he walked out of a science fiction movie.
It almost feels like I'm about to lead a futuristic war. One of those you see in the movies, where it's machines against men. Best part about this skin? Looking like a complete badass in a cyborg suit while leaving enemies in a smoldering pile of rubble. While using his ultimate ability, he unleashes a barrage of lasers that will make enemies cower for cover. So suit up, grab your laser cannons, and get ready to take on the machines with this epic skin!
You can get this skin for 599 diamonds. 
7. War Angel Freya
I've always loved skins revolving around a guardian angel in battle. As a Mercy main from Overwatch/Overwatch 2, this skin really resonated with me. The only difference is that, Freya is no healer but is more of an offense character.
This skin features Freya in a beautiful and intricate armor, complete with angelic wings and golden accents. Her shield and sword have also been upgraded, so when she activates her ultimate ability, she sends out a shockwave that sends her enemies flying back. She really makes you feel like an angelic warrior in the midst of a battle.
This skin was during a Limited Time Event. 
With Freya ending our list, it is important to note that, there are many other wonderful skins in the game, but these are just my opinion on which are the best. So, what do you think? Did your favourite make our list? And if not, be sure to let us know which other skins in Mobile Legends: Bang Bang looks great but unfortunately did not make our cut!
Related