The eighth episode of Star Wars Andor is now streaming on Disney+ Hotstar Malaysia. I'll be discussing heavy spoilers so if you haven't seen it or want to avoid spoilers, now's your chance to stop reading.
Check out my spoiler-free review of Andor here.
The Andor series will explore a new perspective from the Star Wars galaxy, focusing on Cassian Andor's journey to discover the difference he can make. The series brings forward the tale of the burgeoning rebellion against the Empire and how people and planets became involved. It's an era filled with danger, deception and intrigue where Cassian will embark on the path that is destined to turn him into a rebel hero.
Diego Luna returns as Cassian Andor and is joined by cast members Genevieve O'Reilly (who will portray a young Mon Mothma), Stellan Skarsgård, Adria Arjona, Denise Gough and Kyle Soller. The executive producers are Kathleen Kennedy, Sanne Wohlenberg, Diego Luna and Michelle Rejwan. Tony Gilroy is the creator and showrunner.
In the meantime, check out my interview with Andor actors Kyle Soller and Denise Gough by heading over here for the written article, or you can watch the entire interview below:
Check out my breakdown of the first three episodes of Andor, Episode 4, Episode 5, Episode 6 and Episode 7 here.
Check out my breakdown of Obi-Wan Kenobi Episode 1 and 2, Episode 3, Episode 4 and Episode 5 here.
You can check out my previous breakdowns of The Book Of Boba Fett Episode 1, Episode 2, Episode 3, Episode 4, Episode 5, Episode 6 and Episode 7 here.

That's Andy Serkis
Five-Two-D unite manager Kino Loy is played by none other than Andy Serkis.
He's best known for playing Gollum in The Lord Of The Rings trilogy of movies, Caesar in the Planet Of The Apes reboot trilogy and as supervillain Ulysses Klaw in Black Panther, as well as Alfred Pennyworth in 2022's The Batman.
PORD (Public Order Resentencing Directive)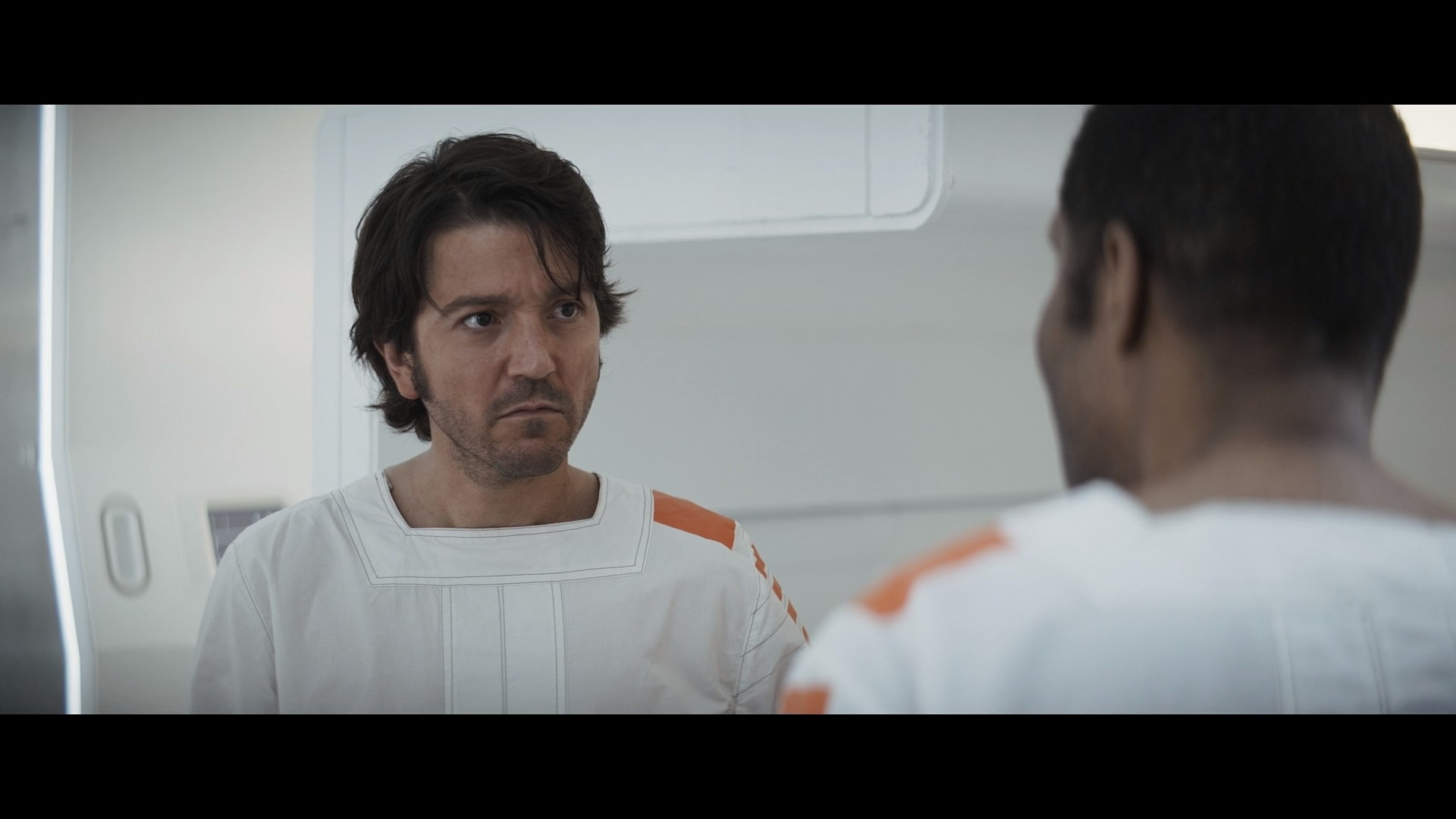 The new Imperial law or decree is basically introduced by Emperor Palpatine as a retaliation against what happened on planet Aldhani (Andor's heist robbery in Episode 6).
It imposed harsher penalties on anyone convicted of criminal acts affecting the Empire and classified the attacks as a Class One Offense. This is probably what sparks more citizens of the Empire to rise up and become Rebels, as the Empire grows more and more tyrannical and authoritarian.
At this point in Andor, the Galactic Senate still exists. By the events of the Battle Of Yavin in Star Wars Episode IV A New Hope, the senate would no longer exist.
Saw Gerrera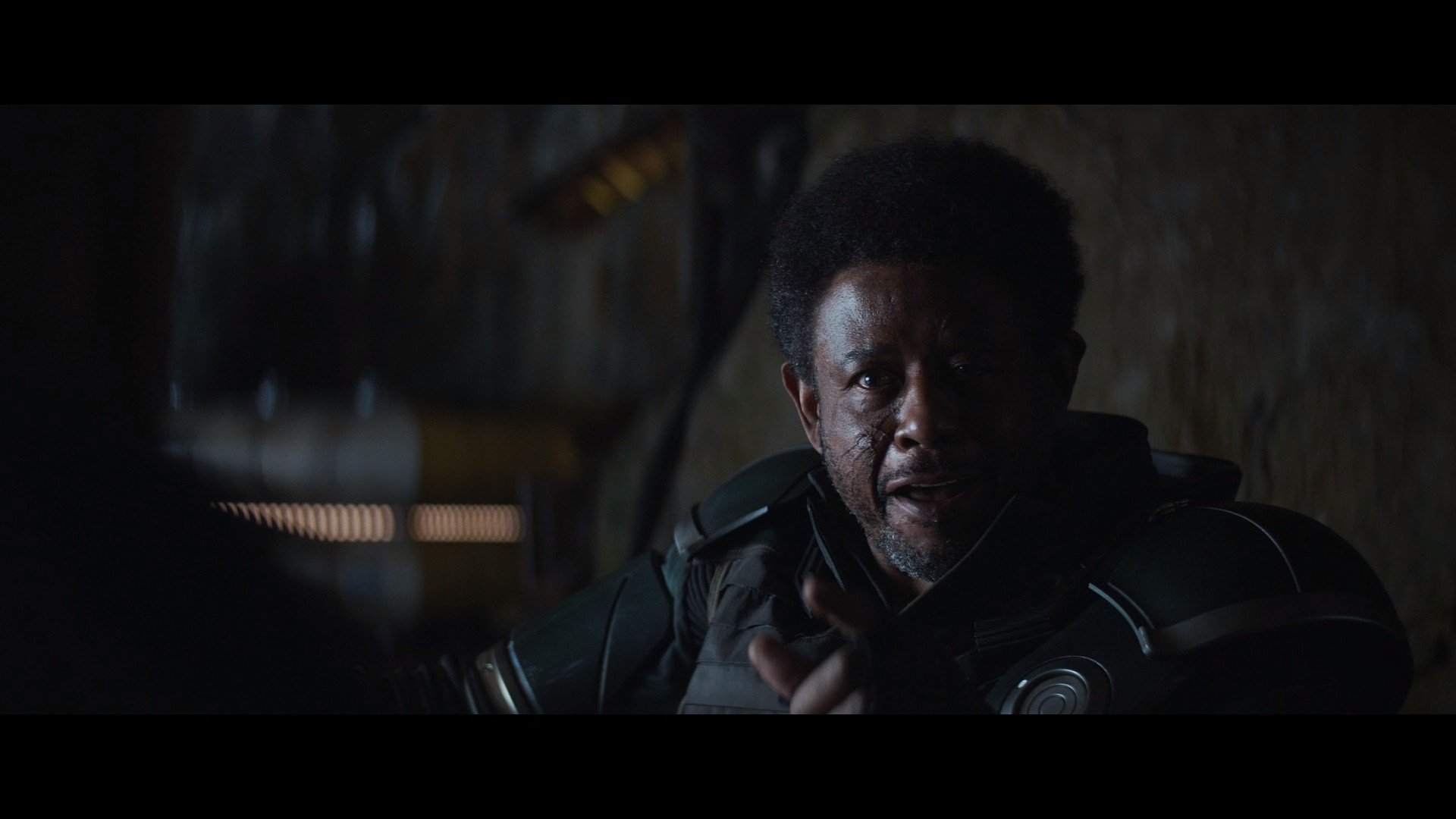 Forest Whitaker reprises his role as the Rebel Partisan leader Saw Gerrera, who first appeared in 2016's A Rogue One A Star Wars Story (though technically he first appeared in canon in the Star Wars The Clone Wars animated series).
This is basically only a few years before he would eventually die in Rogue One A Star Wars Story. Let's hope it's more than just a cameo role.
Until the next episode, excelsior!