By Alisha Alix|March 1, 2023|
We finally get a look at what Tom Clancy's The Division 2 Season 11 has in store for us today. Alongside a brand new storyline, we now have a new target to find called Zachary "Stovepipe" Beattie, as well as the usual assortment of items and cosmetics reward. Tom Clancy's The Division 2 is closing its door on the fourth year of its seasonal content cycle with the launch of Season 11.
Season 11: Reign Of Fire will see players take on a new squad of Black Tusk trying to bring The Division down. The story gets complex with Natalya Sokolova emerging from the shadows and taking more of an active role in leading the Black Tusk, forming an alliance with the True Sons. The Hunters have also been more active in the Capitol, and an additional recruit has emerged to aid in the decryption of Hunter drone files.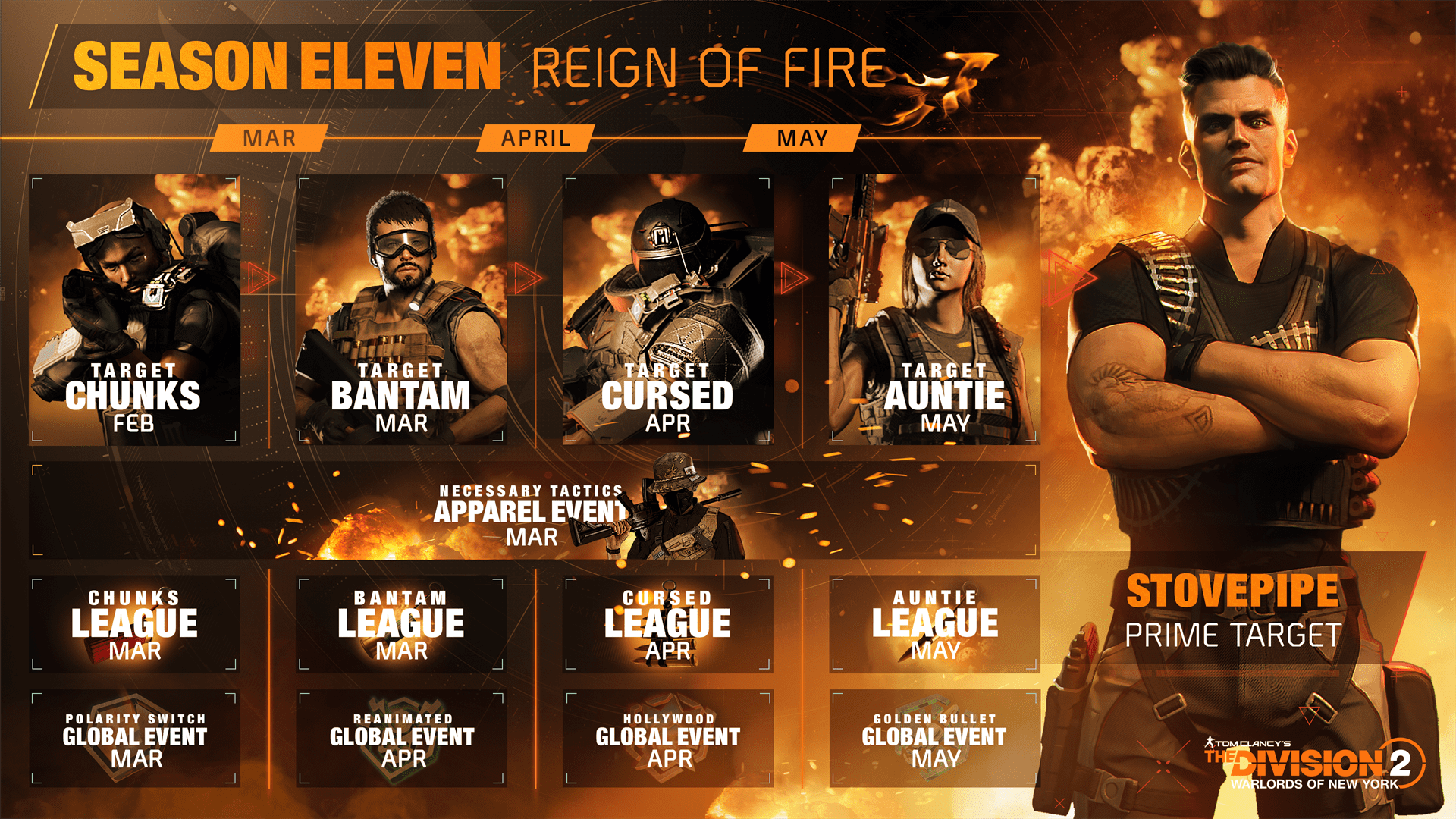 Season 11 mission is to find a specific target, Explosive Ordinance Disposal (EOD) Specialist named Zachary Stovepipe Beattie, codenamed Stovepipe. The EOD Specialist has begun searching schematics and prototypes for increasingly unstable Improvised Explosive Devices (IEDs). The search has caught the Black Tusk's interest and recruits Stovepipe to be part of the organization. Now The Division is tasked to search Stovepipe's location by eliminating four crucial targets: Charles Chunks Crawford, Lieutenant Bantam, Mort Cursed Kellogg and Beatrice Auntie Kaplan.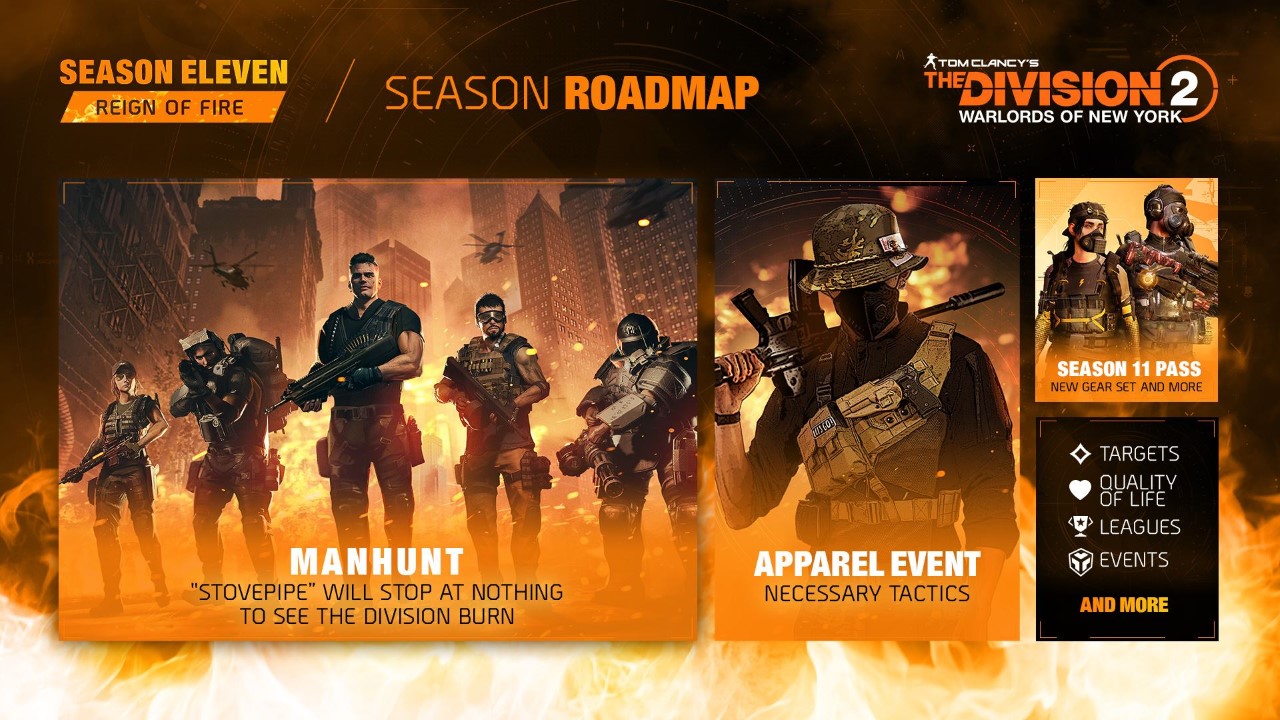 Besides locating Stovepipe, players can earn a rare weapon and gear sets:
New exotic marksman rifle: Sacrum Imperium
Latest gear set: Hotshot
New brand set: Habsburg Guard (HG)
Exclusive backpack from The Division 1: Ninja Bike
Players who own the Season 11 Pass can earn premium track rewards such as 12 new weapon skins, 11 new gear dyes, and two new face masks to battle in style.
The Division 2 is now available on PlayStation 4, PlayStation 5, Xbox One, Xbox Series X/S, and PC via Steam.
Related