By Lewis Larcombe|March 15, 2023|
Ace Media Network Sdn. Bhd. (AMN) just announced The Great Era of Piracy Asia Tour Exhibition and it sounds like a blast! They're calling it the first and largest anime-based experiential exhibition in Malaysia.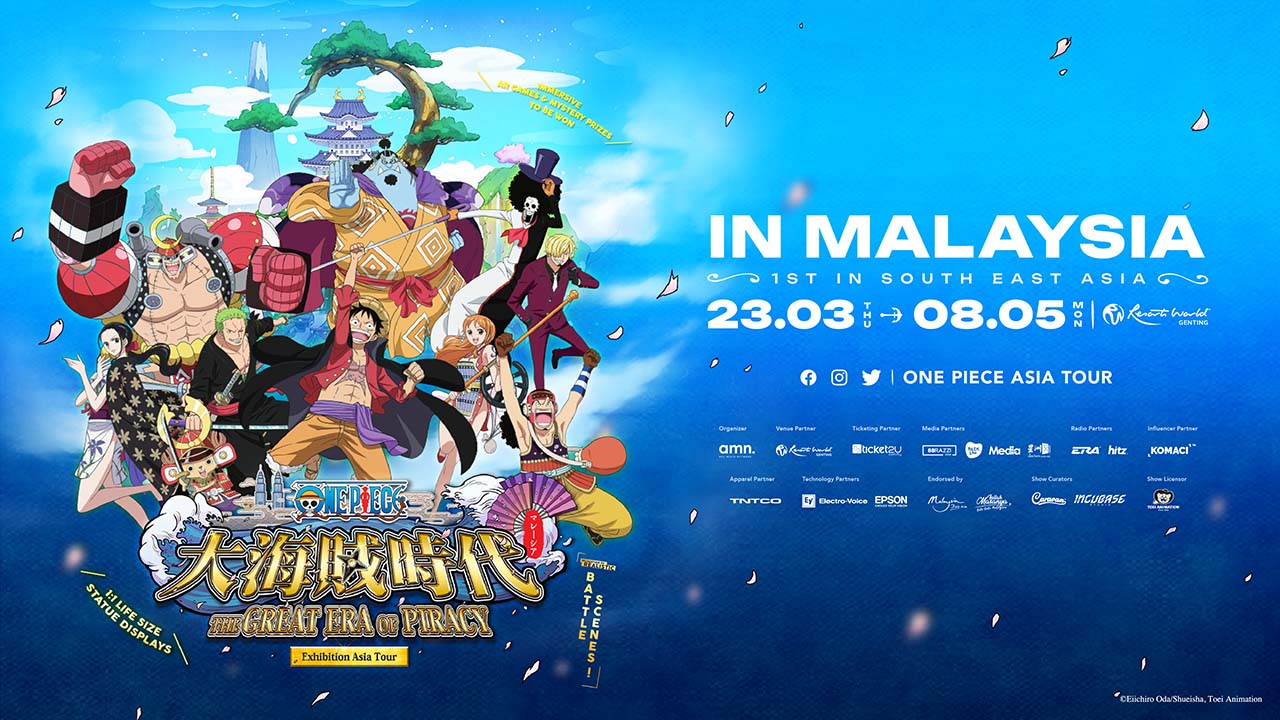 Get ready to explore the exhibition's 21 thematic zones, which take up a massive 25,000 sq feet. You'll get to see your favourite One Piece characters come to life in epic fights straight out of the anime series, all brought to the exhibition in amazing detail.
This is a chance to experience a one-of-a-kind, 45 to 90-minute tour that's full of interactive exhibits, genuine pirate artifacts, and all sorts of multimedia displays. You won't want to miss out on this unforgettable adventure!
Re-experience Luffy's adventures with 21 unique thematic zones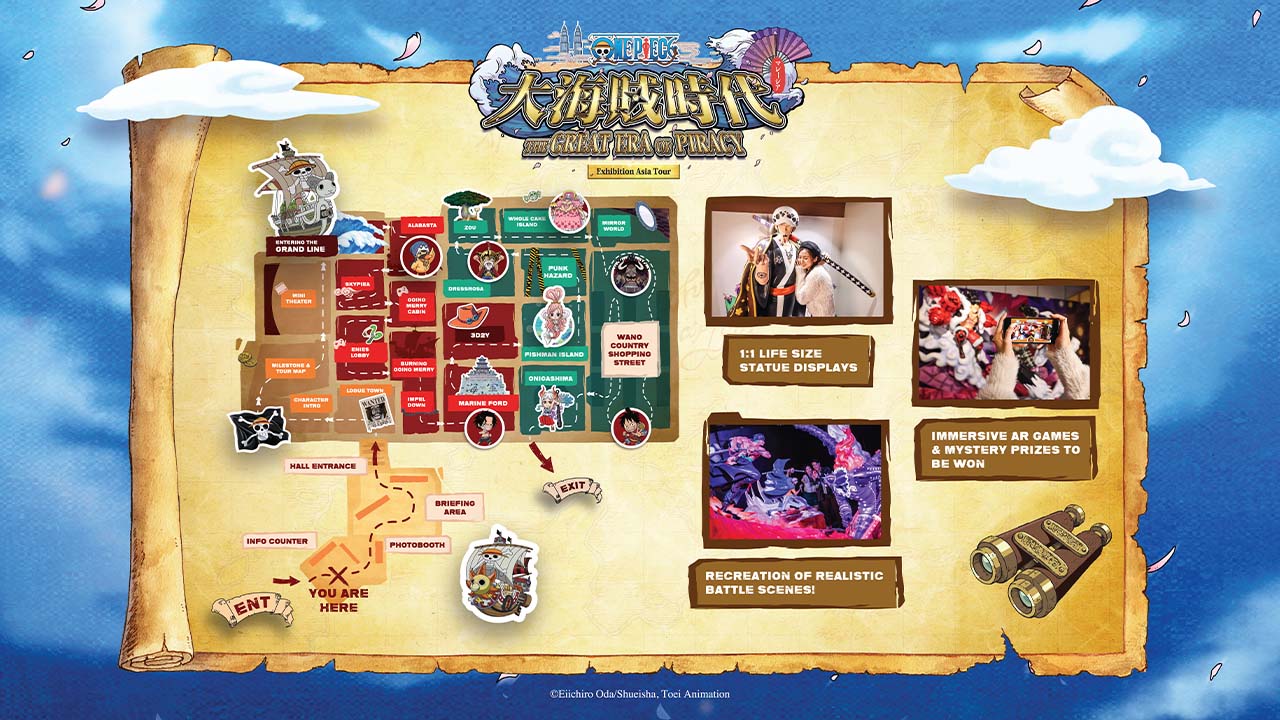 This one-of-a-kind exhibition will feature exclusive life-size FRP sculptures of your favourite One Piece characters, including Luffy, Katakuri, Yamato, and many others. You won't want to miss the 180-degree immersive interactive mini-theatre, either, which showcases Luffy's 25 years of adventures with the Straw Hat Crew. This is the perfect opportunity to relive some of your favourite moments from the show!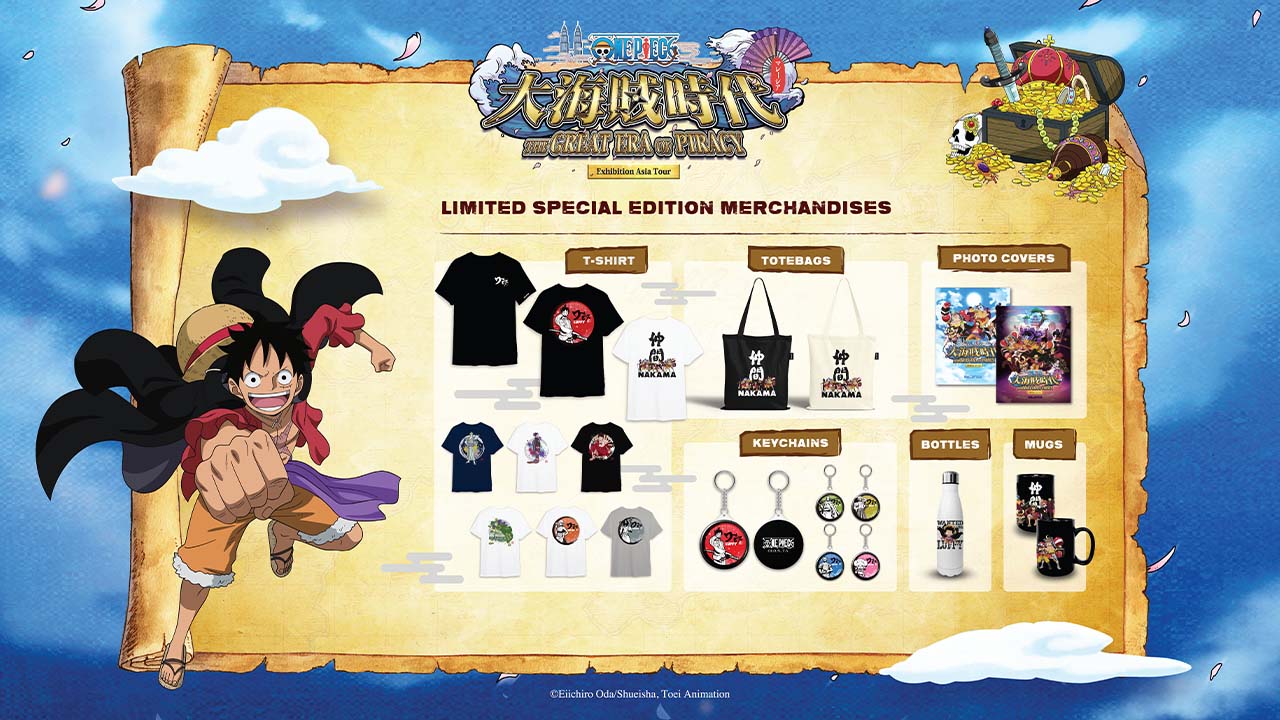 But wait, there's more! The exhibition will also feature the largest, brand-new 3D sculpture of the Onigashima raid, complete with stunning fights like the epic showdown between Luffy and Kaido. This amazing sculpture has only been unveiled once before, making it a rare treat for any true One Piece fan.
The Great Era of Piracy Asia Tour is running from 23 March to 8 May, and is open from 10:00 AM to 10:00 PM every day of the week. You can book your tickets in advance and choose your preferred time slots for the morning, noon, or evening to make sure you get the most out of your visit.
So what are you waiting for? Get your tickets now at https://www.ticket2u.com.my/event/30178 and join us for an adventure you won't forget! For more information, visit the website at https://acemedia.network/event/onepieceasiatour.php.
Related