It's that time of year again, and WoWS: Legends is ready to welcome spring with open arms. The latest update is jam-packed with exciting features, including the return of Racing Legends, St. Patrick's Day festivities, and five new Tier VIII ships to add to your collection.
Plus, if you're up for a challenge, there's a five-week campaign to earn the French Tier VIII cruiser Carnot. And that's not all – the first-ever Pan-American ship is also making its debut, along with a new Legendary Tier Bureau Project. But wait, there's more! We're also celebrating the greenest day of the year with some special St. Patrick's Day content.
Racing Legends: start your engines!
That's right, the Racing Legends mode is back by popular demand, and it's better than ever! Starting on March 20th, players will have three opportunities to compete in week-long seasons and prove themselves as the fastest and most skilled captains on the seas. But beware, it won't be a walk in the park – competitors will have to choose their ships and special consumables wisely to get ahead of the pack. Oh, and did we mention that torpedoes are also in play? That's right, you'll need to dodge incoming torpedoes while launching your own at your opponents to gain an edge.
But it's not all about bragging rights – players can earn valuable rewards by participating in Racing Legends. By competing, ranking, and winning, you'll earn Racing Legends Tokens that can be redeemed for some seriously cool loot. This includes the "Bulletproof" destroyer, which lives up to its name with superior armour, as well as three different Commander guises to add some variety to your gameplay.
So get ready to hit the throttle and race your way to victory in Racing Legends! It's a limited-time mode, so make sure you don't miss out on the chance to prove yourself as the ultimate speed demon.
Shamrock and roll for St. Patrick's Day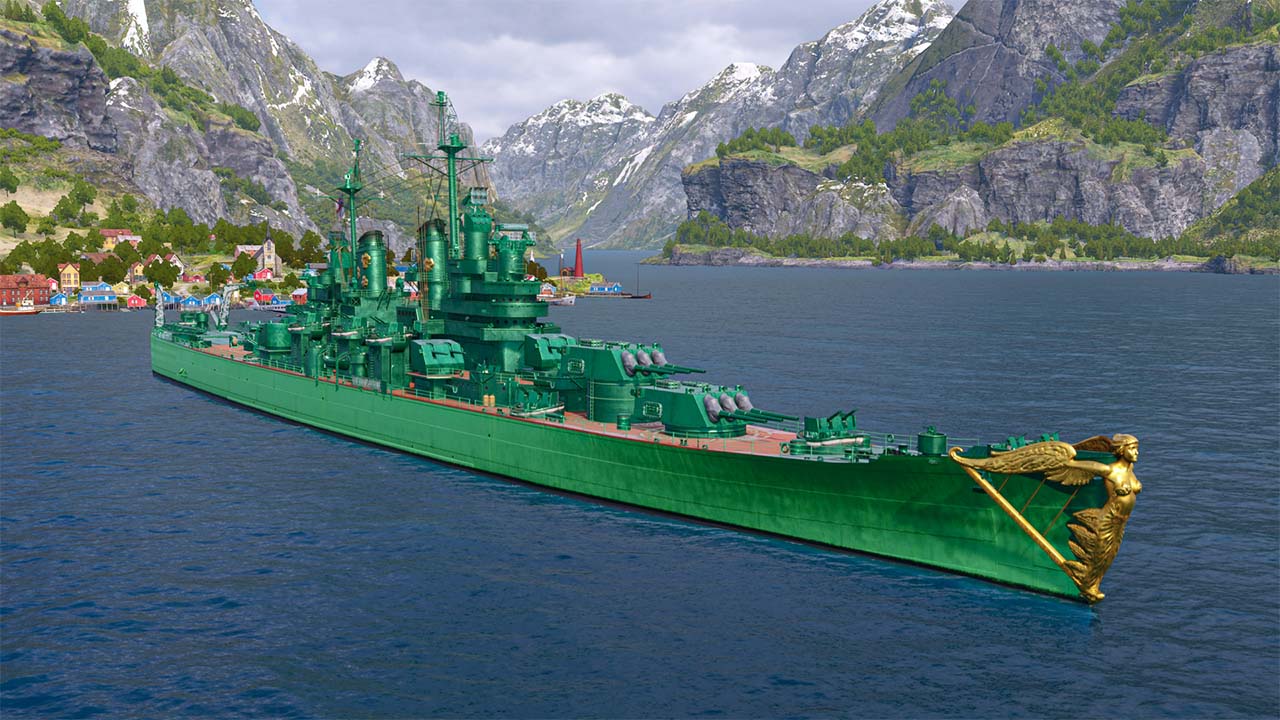 But that's not all – Legends has struck gold this St. Patrick's Day with a whole range of exciting new content! The game is getting into the spirit of the holiday with a special event that's sure to make you feel lucky.
First up, we've got a brand new Commander guise to add to your collection – the one and only Cara McMordoff. This lucky lass is sure to bring you some good fortune on the seas.
And what's a St. Patrick's Day celebration without a pot of gold? Legends has got you covered with special Pot of Gold Crates that are chock-full of doubloons and St. Paddy camouflages. You never know what treasures you might find inside!
Last but not least, we've got the pièce de résistance – the Premium cruiser Celtic, sporting a festive new skin that's perfect for the occasion. This ship is a force to be reckoned with on the battlefield, and now it's dressed to impress for St. Patrick's Day.
So whether you're a fan of new Commander guises, exciting loot crates, or just love to show off your ship's style, Legends has got something for you this St. Patrick's Day. Be sure to check it out and see what kind of luck is in store for you!
Welcoming new Tier VIII ships to Legendary waters
Legends is also getting a major upgrade with five new ships dropping anchor in the harbours. These mighty vessels include two cruisers, two destroyers, and a battleship, all hailing from different nations and ready to join your fleet. With ships representing the US, Japanese, British, and Pan-Asian navies, there's something for every kind of captain.
Campaign the way to Tier VIII Carnot
Legends' Spring update also brings a brand new campaign to the high seas! Introducing "Lazare's Heritage Campaign," a classic five-week, 100-milestone event that's sure to challenge even the most experienced captains.
At the end of this epic campaign, you'll have the chance to earn the coveted French Tier VIII cruiser, Carnot. This Premium ship boasts impressive hit points and long-range guns, making it a formidable addition to any fleet. And with the catch-up mechanic in place, even if you fall behind, you can still catch up and claim your reward with Admiralty Backing active. Completing this campaign will also give you access to a number of Heroic Effort missions, allowing you to earn even more rewards and cement your status as a true Legend of the seas.
Legendary Bureau Project and Pan-American arrival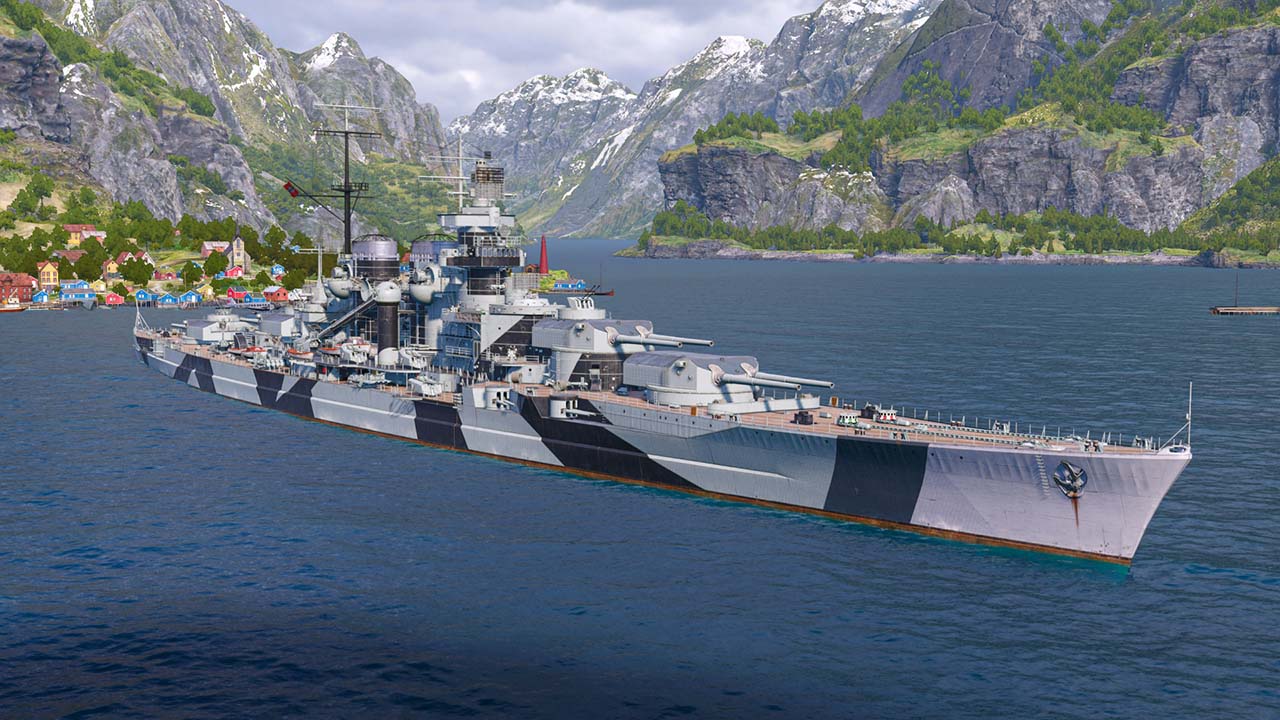 And last but not least, the Legends Spring update has one more surprise in store for us! Introducing the latest addition to the Bureau: the German battleship Schlieffen. This Legendary Tier battleship boasts the farthest-reaching secondaries of all Legends, as well as an ample torpedo load that's sure to strike fear into the hearts of your enemies.
But that's not all – we're also thrilled to welcome the first Pan-American ship to Legends! The Tier VII Premium battleship, Atlântico, is equipped with a powerful Pan-American universal Commander, Pedro Lima Santos. With this formidable ship at your command, you'll be ready to take on any challenge the high seas can throw your way.
Of course, no update is complete without some bug fixes, upgrades, and balance changes. The Legends team has been hard at work making sure everything is shipshape and ready to go, so you can enjoy a smooth and exciting gaming experience.
Related