HBO has quite a win streak with many of its drama and comedies like Hacks and White Lotus. You can add the 2016 show Barry in the mix, now in its fourth and final season.
The show where a hitman turns to acting to change his nature, or at least attempts to, is now at its final junction. There's only so much writer and director Bill Hader (who also plays the titular character) can do with the star of the show without being a huge long-winded contrivance, so a fourth and final season is necessary. It's not just to put a full-stop to the story, but also to the other characters he interacts with from narcissistic acting coach-slash-father-figure Gene (Henry Winkler) to his other hitman-related father figure Monroe Fusch (Stephen Root), to even his enstranged girlfriend Sally (Sarah Goldman).
Do the first four episodes of the climactic season keep its dark roots in check? Yes, though it becomes a different beast for it.
Escape Artist
This review contains spoilers for Season 3.
Whereas Season 1 and 2 had a good comedic vibe amidst the drama, Season 3 tips the scale to the opposite end. Season 4 continues on, even adding a ton more surreal moments that was teased in season 2's ronny/lily episode. Season 4 starts off with the aftermath of the last episode, where Barry gets arrested for the murder of Janice Moss, via a trap orchestrated by Gene and Janice's dad Jim Moss (Robert Wisdom) complete with his menacing intentions and interrogation techniques on hand. Gene himself still yearns for fame and an outlet, so of course he tries to tell his side of the story against Jim's (and everyone else's) wishes.
On the flip side, Sally (Sarah Goldberg) goes back to her hometown and tries to cope with her Season 3 ousting from Hollywood and eventual news about her dating Barry. Monroe helps Barry out of sympathy but ends up getting shafted due to circumstances of his own doing the past seasons. And NoHo Hank (Anthony Carrigan), perhaps the series' most fabulous character? He's enjoying life with the love of his life Cristobal and plans to go legit business-wise, but complications do arise.
Don't expect any upward moments for most of the characters here; this is as downhill as it goes for the show. The setpieces and kills that is a trademark of the show are there, but they're a bit more somber and less comedic; gutwrenching even. If you want to find out the best way to kill a big group of people in a room with a sand floor, this season will teach you how to do so in cold blood. Still, there are some genuinely funny moments amidst the surrealness and darkness: Monroe's transformation and NoHo/Cristobal's business venture pre-room-and-sand comes to mind and add a bit of levity to an otherwise downer of a season.
Curtain Call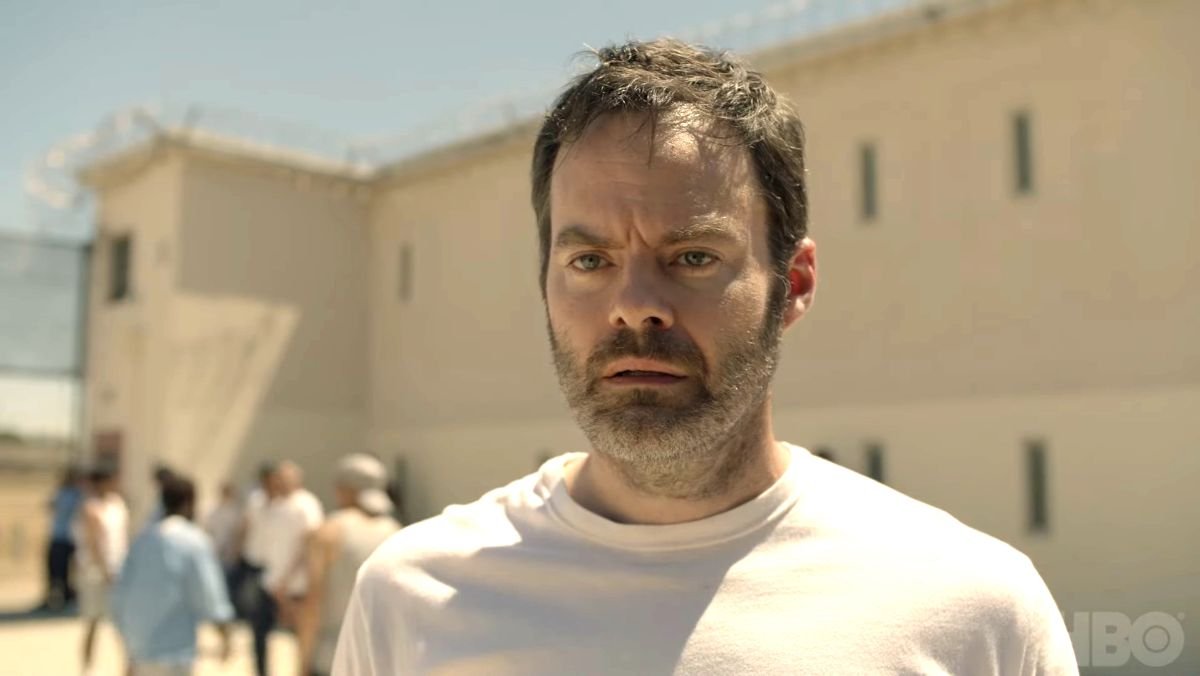 And that's all I can say without spoiling this particular season: Barry's final season is the culmination of Bill Hader's question in the series: can someone truly change their nature? Can a killer get away from it all not just by doing acting classes, but have any sort of redemption arc at all that doesn't end in abject catastrophe? I'm not sure if even the show can answer that properly, but I was seminally enthralled and entertained with the first four episodes so far. It stays true to the downward spiral of the show while still injecting a few laughs here and there. Its characters are still immaculate messes to witness, with standouts including Sarah Goldberg's turn and NoHo Hank's ambition being encroached upon by his Chechen past. If you're expecting Season 1 and Season 2 shenanigans, think again. But sometimes, this change is necessary and makes sense to have the show come full circle.
Barry Season 4 starts on 16 April and airs on HBO and HBO GO.