XDefiant, Ubisoft's latest free-to-play shooter is bringing together their beloved titles for an epic multiplayer experience. Whether you're a fan of super spies or freedom fighters, XDefiant has got you covered with a variety of Factions to choose from.
If you're a die-hard fan of Ubisoft games then you've probably come across these Factions before. What's cool about them is that their playstyle is unique to their respective series. Take the Phantoms, for example, who hail from the Ghost Recon Series. They're high-tech soldiers who specialize in battlefield control, making them great at defence and soaking up damage.
On the flip side, we have the Echelon from Splinter Cell, who are masters of the covert arts. These sneaky operatives excel in reconnaissance and subterfuge, so their classes are perfect for players who prefer to be stealthy and utilize utility skills.
All XDefiant Classes & Factions
Healer – Libertad – freedom fighters (Far Cry)
Control – Phantoms – future soldiers (Ghost Recon)
Spy – Echelon – super spies (Splinter Cell)
Damage – Cleaners – pyro technicians (The Division)
(Unavailable) Hacker – DedSec – cyber attackers (Watch Dogs)
Healer – Libertad
The Libertad freedom fighters are expert medics, no doubt thanks to the BioVida therapies they adapted for battlefield situations. You'll need them on your team to stay alive and in the fight.
Here are the Libertad abilities:
Médico Supremo (Ultra) – provides a large health and healing boost for a limited time
Espíritu de Libertad (Passive) – slowly heals you and nearby allies
El Remedio (Ability) – heals allies until it is destroyed or cancelled
BioVida Boost (Ability) – boosts total health and regen for you and nearby allies
Control – Phantom abilities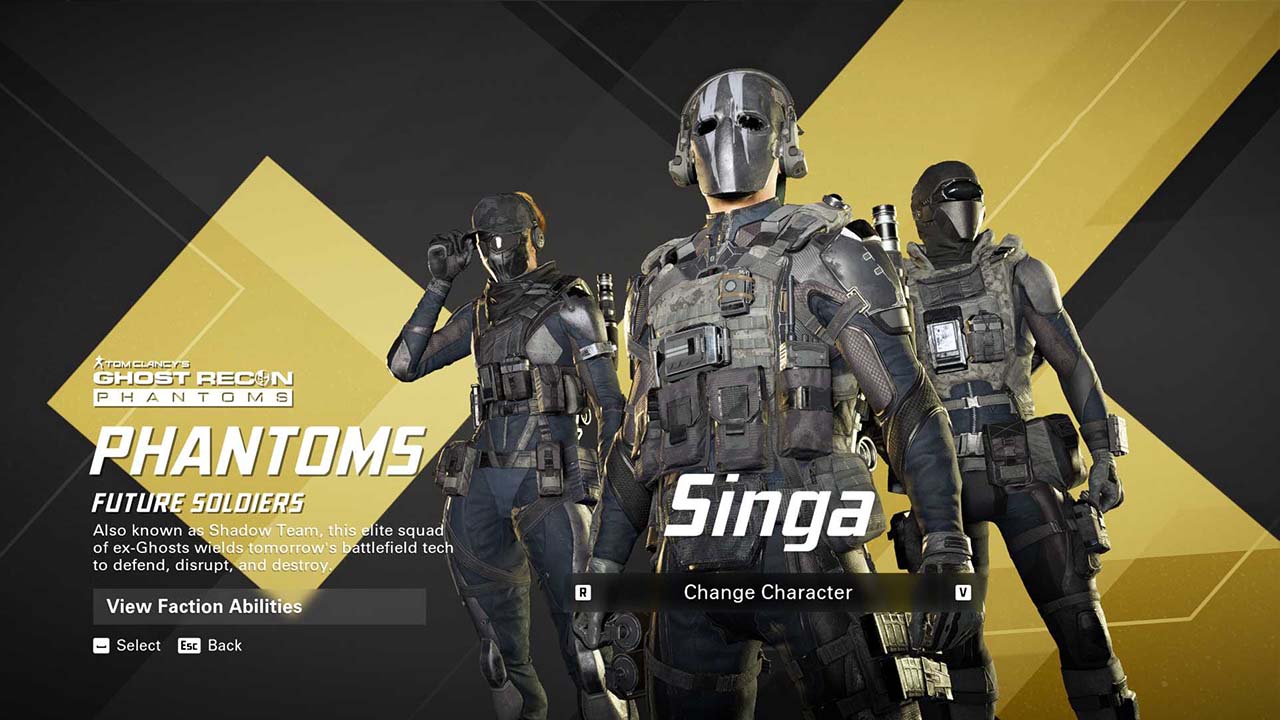 The Phantoms are ex-Ghosts who specialise in battlefield control. Through tanky and defensive abilities, Phantoms are the perfect control class.
Here are the Phantom abilities:
Aegis (Ultra) – plasma shield with an electro-scattergun for close-quarters combat
Hardened (Passive) – increased health
Mag Barrier (Ability) – blocks incoming enemy fire and grenades
Blitz Shield (Ability) – equip a tactical shield to block and melee enemies
Spy – Echelon abilities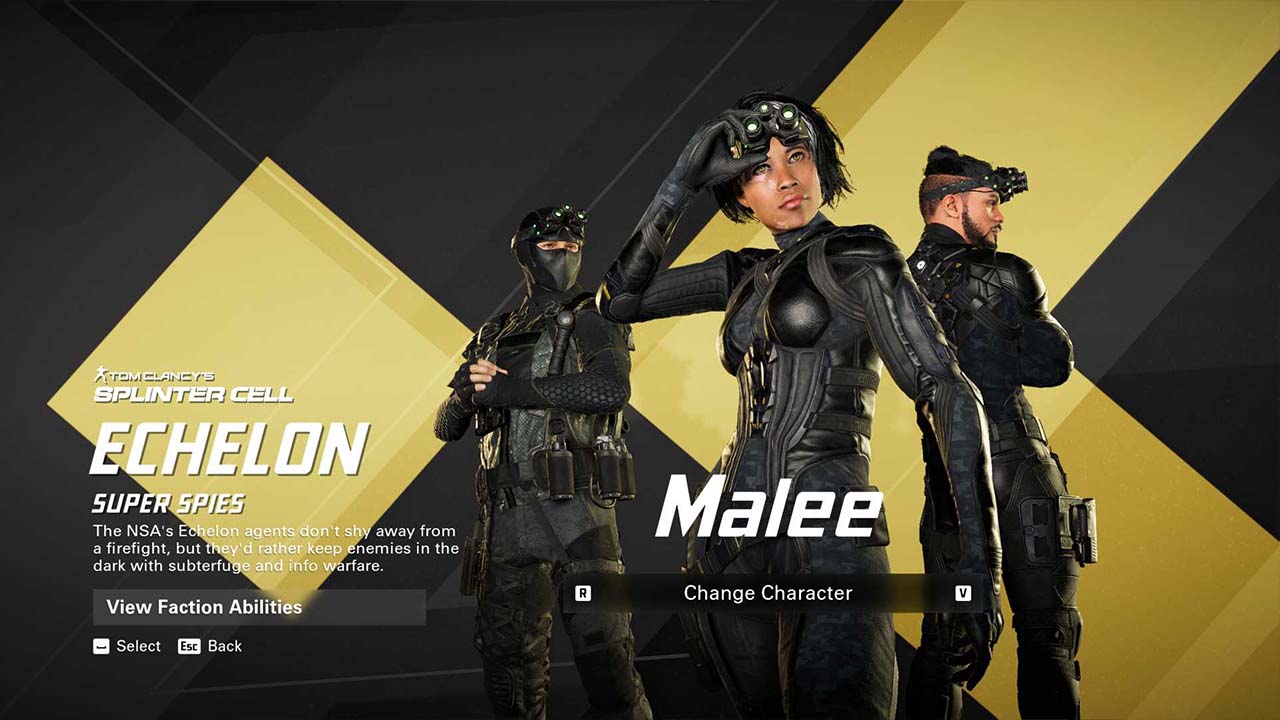 The Echelon are expert spies adept in reconnaissance and subterfuge. This makes them an exciting stealth and spy class in XDefiant. If helping your team out through utility and stealth is your style, then the Echelon spy class is for you.
Here are the Echelon abilities:
Sonar Goggles (Ultra) – reveal enemies and hunt them down with the classic Third Echelon 5.7 pistol
Low Profile (Passive) – agent does not appear on enemy minimaps
Intel Suit (Ability) – shares the location of nearby enemies with your team
Digital Ghillie Suit (Ability) – renders the agent nearly invisible, but movement and aiming reduce the effect
Damage – Cleaner abilities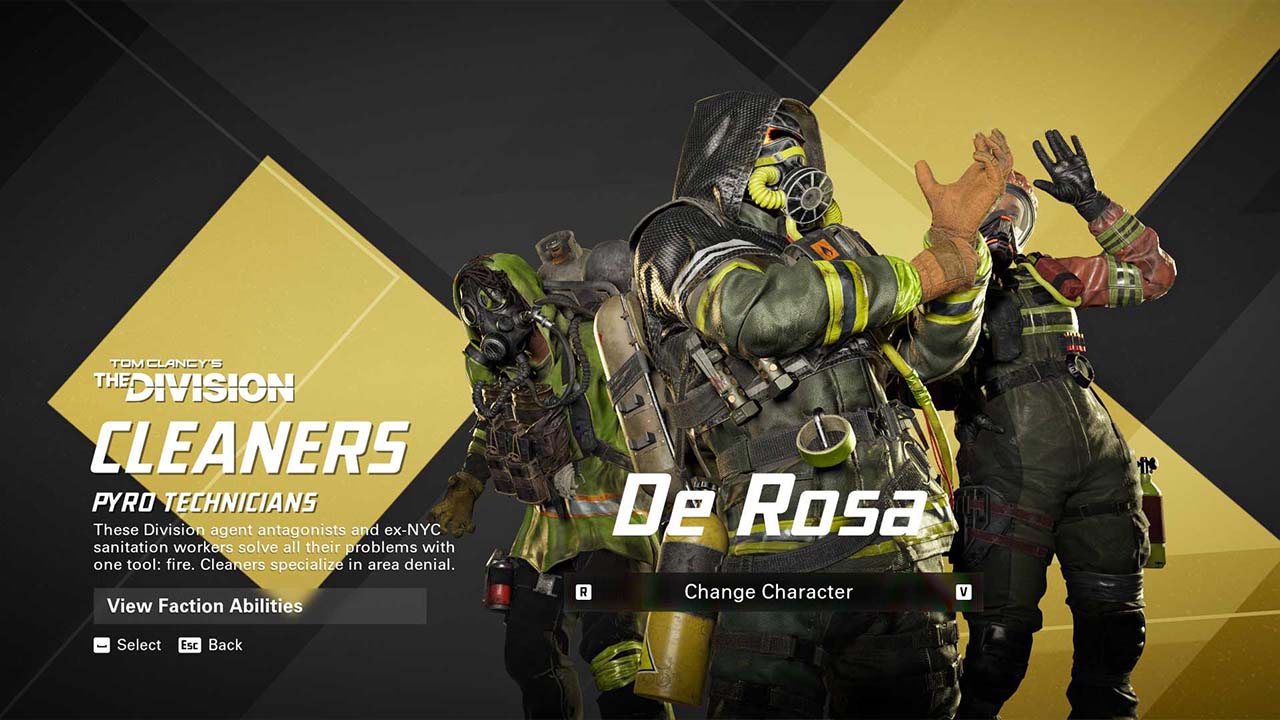 The Cleaners use fire as their solution to everything, making them the main assault and damage class in XDefiant. You'll need a Cleaner on your team to stay on the offensive and push enemies out of strong positions.
Here are the Cleaner abilities:
The Purifier (Ultra) – wield a flamethrower
Incendiary Rounds (Passive) – inflicts extra burn damage but decreases weapon range
Incinerator Drone (Ability) – a napalm-delivering drone burns everything in its path
Firebomb (Ability) – detonate a Molotov to cause explosive damage and ignite the surrounding area
(Unavailable) Hacker – DedSec abilities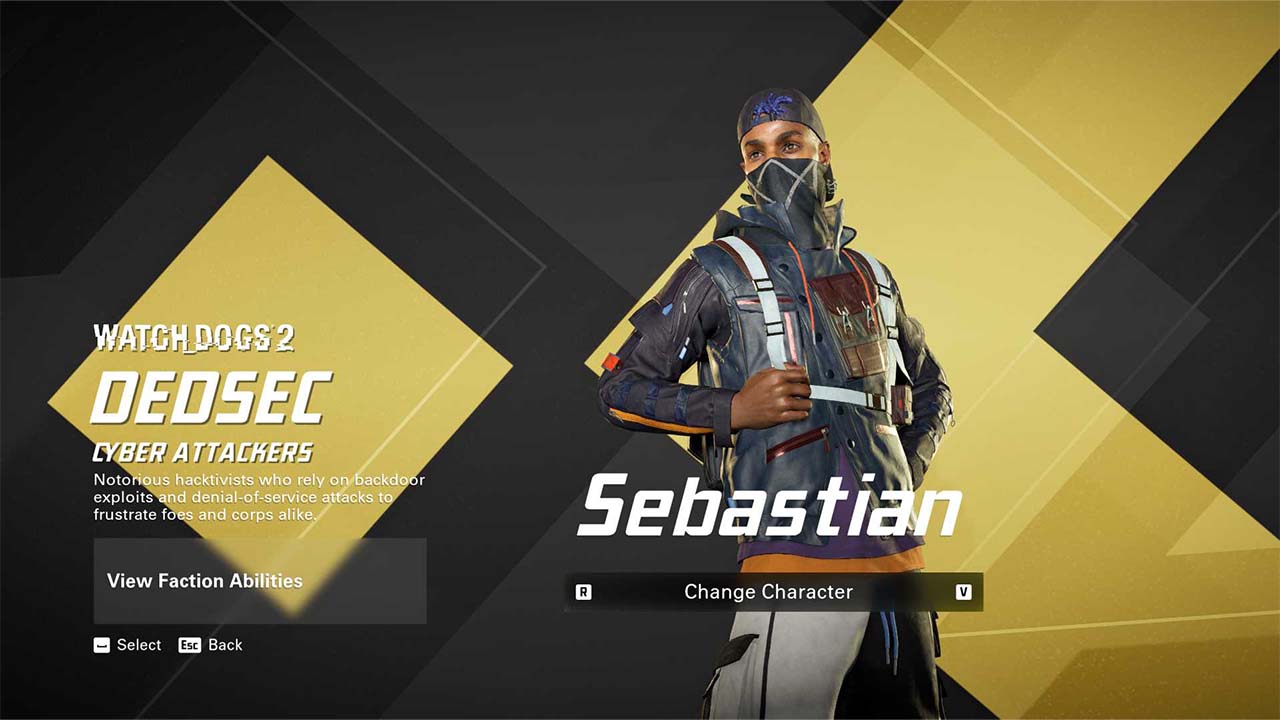 DedSec are renowned hackers, experts in all things chaos and disruption. This class disrupts the enemy in several ways, giving your team the advantage in a gunfight.
Here are the DedSec abilities:
Lockout (Ultra) – disable the enemies' HUD, minimap, and abilities in the affected area
Fabricator (Passive) – after a device is deployed, the Fabricator prints a new one
Spiderbot (Ability) – deploy a SpiderBot that will target and stun the nearest enemy
Hijack (Ability) – hack enemy-deployed abilities and make them your own
Once you hop into a match, you have the freedom to choose whichever Faction and class you prefer, without it necessarily representing your team. A smart tactic would be to mix and match Factions with your squad to dominate the battlefield and emerge victorious.
Currently, those are all the legendary teams that are part of the XDefiant Factions roster. However, Ubisoft may add more groups in the future, and we'll be sure to keep you updated on this action-packed arena shooter. In the meantime, you definitely don't want to pass up on the chance to snag some XDefiant Twitch Drops that offer exclusive in-game goodies.