Psychedelic Witch Adventure The Cosmic Wheel Sisterhood Announced For Switch and PC
By Alisha Alix|May 1, 2023|
Developer Deconstructeam and publisher Devolver Digital launched an official trailer for the witch-themed narrative adventure indie game, The Cosmic Wheel Sisterhood. The trailer showcases key conflicts, gameplay mechanics, and a diverse cast of magical characters.
Players will assume the role of Fortuna, a fortune-teller witch condemned to 200 long years of exile on her asteroid home. Fortuna made a pact with a mysterious being in hopes of regaining her freedom and her coven called The Cosmic Witch Society. Using her tarot cards, she can see into the past and future of those she meets and unpack a complex web of stories.
The interesting take from this visual novel compared to the rest is that players can craft their own divination cards which can be built from "hundreds of possibilities", giving much impressive flexibility for the genre. Each created divination card will determine the fate of the characters you encountered and may lead up to the main storyline, a political plot that will define The Cosmic Witch Society.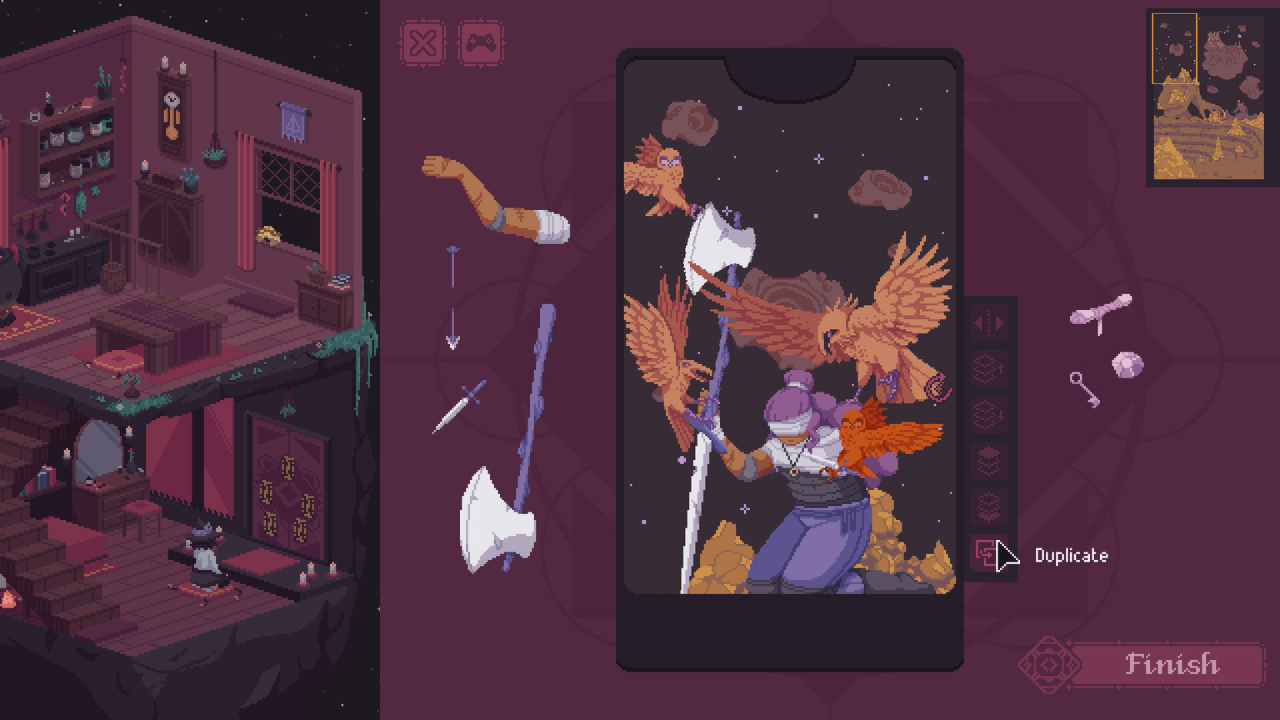 The game may appear gloomy and overwhelming as a story-driven experience, but the trailer appears to balance out the cosmic scale and sweeping emotion in a remarkable way. Its content also subverts some of the genre's more familiar tropes. Additionally, the NPCs you will meet have a variety of backgrounds and are filled with fantasy creatures that will draw you into this psychedelic adventure game.
The Cosmic Wheel Sisterhood is scheduled for release sometime later this year, although no concrete release date has been confirmed. The game will be available on the Nintendo Switch and PC via Steam, but no news about other platforms has been announced.
If you're into witch fantasy games, why not check out the recently released Homestead Arcana? And did you know Devolver Digital acquires a smaller Oregon-indie-based studio called Doinksoft?