Cyberpunk 2077 Phantom Liberty is out now, and it's a great expansion that delivers an epic single-player campaign while also improving the core game tenfold.
It also presents you with a major branch in the story: should you help netrunner Songbird escape her personal hell in the spy business, or help Reed (Idris Elba) to capture and rehabilitate her? The reasons both parties offer have weight, and both have their downer outcomes as with the tone of the series.
There are pros and cons for both sides.
All this will happen in the penultimate mission Firestarter, where you pose as one of the netrunner French twins to fool Hansen into getting close to the military tech you're meant to steal.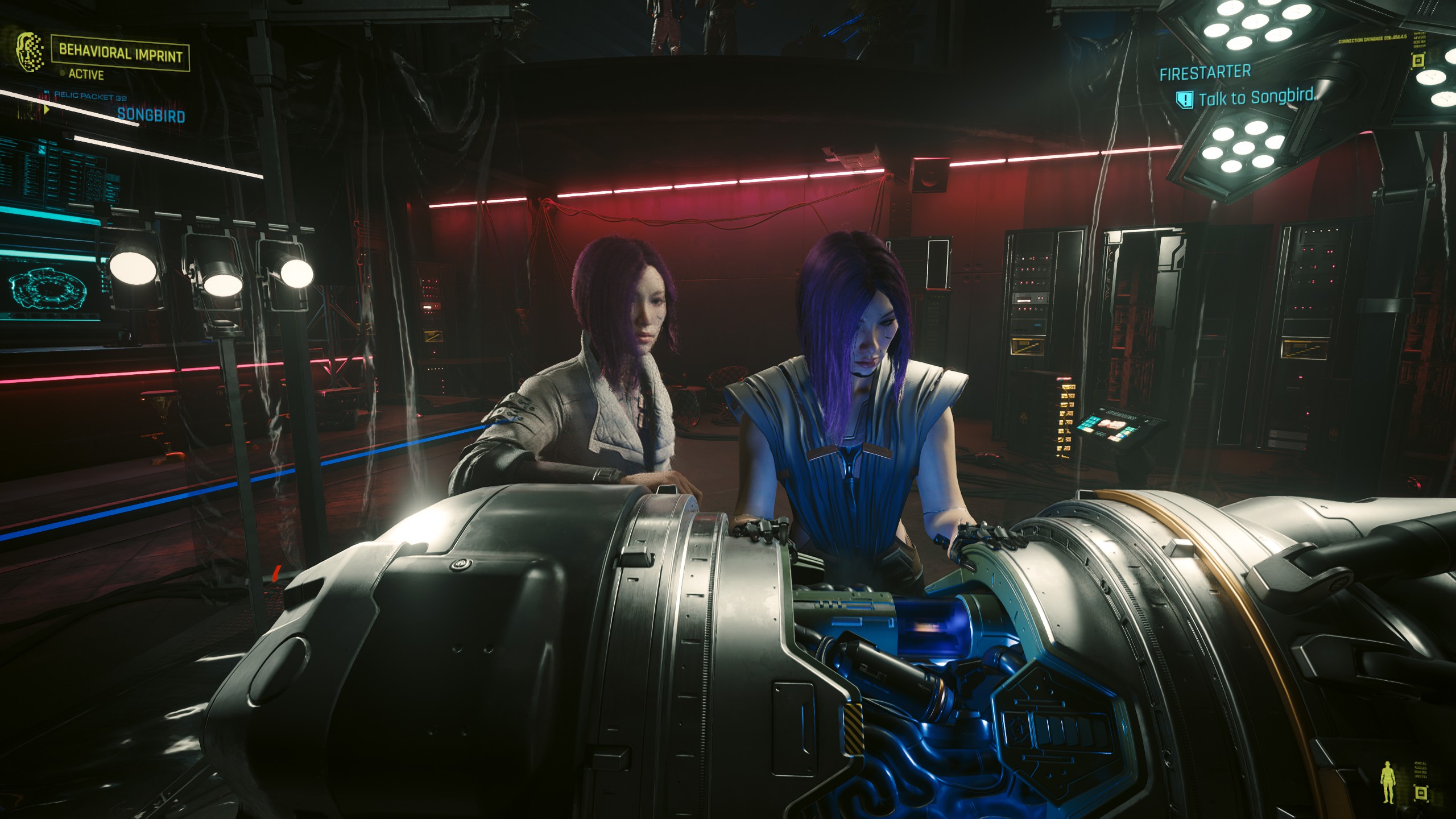 Even when this mission is done, you can still make character-saving decisions at the end of the final mission, whether you wish to turn Songbird in or save her. Both outcomes are equally bleak, so it's up to you if you want to be Songbird's stan or side with Idris Elba.
If You Help Songbird
-Songbird will trigger a berserk program that will turn the whole stadium hostile. You have to escape through the stadium and the main Dogtown complex. You can get Songbird to hack defenses and robots in your favour while the both of you escape.
-Hansen dies when the inciting incident starts. Therefore, you can't loot his corpse and get his sweet loot.
-You will however fight his second-in-command Murphy and be able to loot his corpse for his iconic melee club Murphy's Law (heh).
-Once Firestarter is done, you have to do a couple more side missions until Songbird contacts you for the final mission "The Killing Moon". This last mission involves a shootout at a moonport.
If You Help Reed Capture Songbird
-Songbird goes berserk. You have to chase her down through the Stadium and outside.
-You will fight Hansen to the death. Defeating him will net you the following: Fang (knife), Bald Eagle (Power Revolver), and Wild Dog (Light Machine Gun). Good loot, basically.
-You have to deal with Militech and MaxTac forces in future missions, with Reed assisting you.
-You will also go through a mission called "Somewhat Broken" that takes place in an abandoned Militech basement. This segment features a very annoying survival horror Outlast-style level where you have to avoid an "unkillable" robot as it stalks you, while you flip switches and solve simple puzzles. While big, the robot is smaller than the first Chimera boss you defeated at the start of Phantom Liberty.