By Alisha Alix|September 20, 2023|
SEGA has released an animated five-minute short for their game, Sonic Superstars which is scheduled to launch this October. The animation features Fang the Hunter, who first appeared in the classic Game Gear console title Sonic the Hedgehog: Triple Trouble in 1994.
Based on the trailer, we can see Fang accompanying Dr. Eggman and his helper Trip in a mysterious underground dungeon. After several mishaps, they discovered a secret room with ancient drawings on the wall. Perhaps, this could be tied to the main mission of the upcoming game? If so, it will definitely spice up the gameplay experience!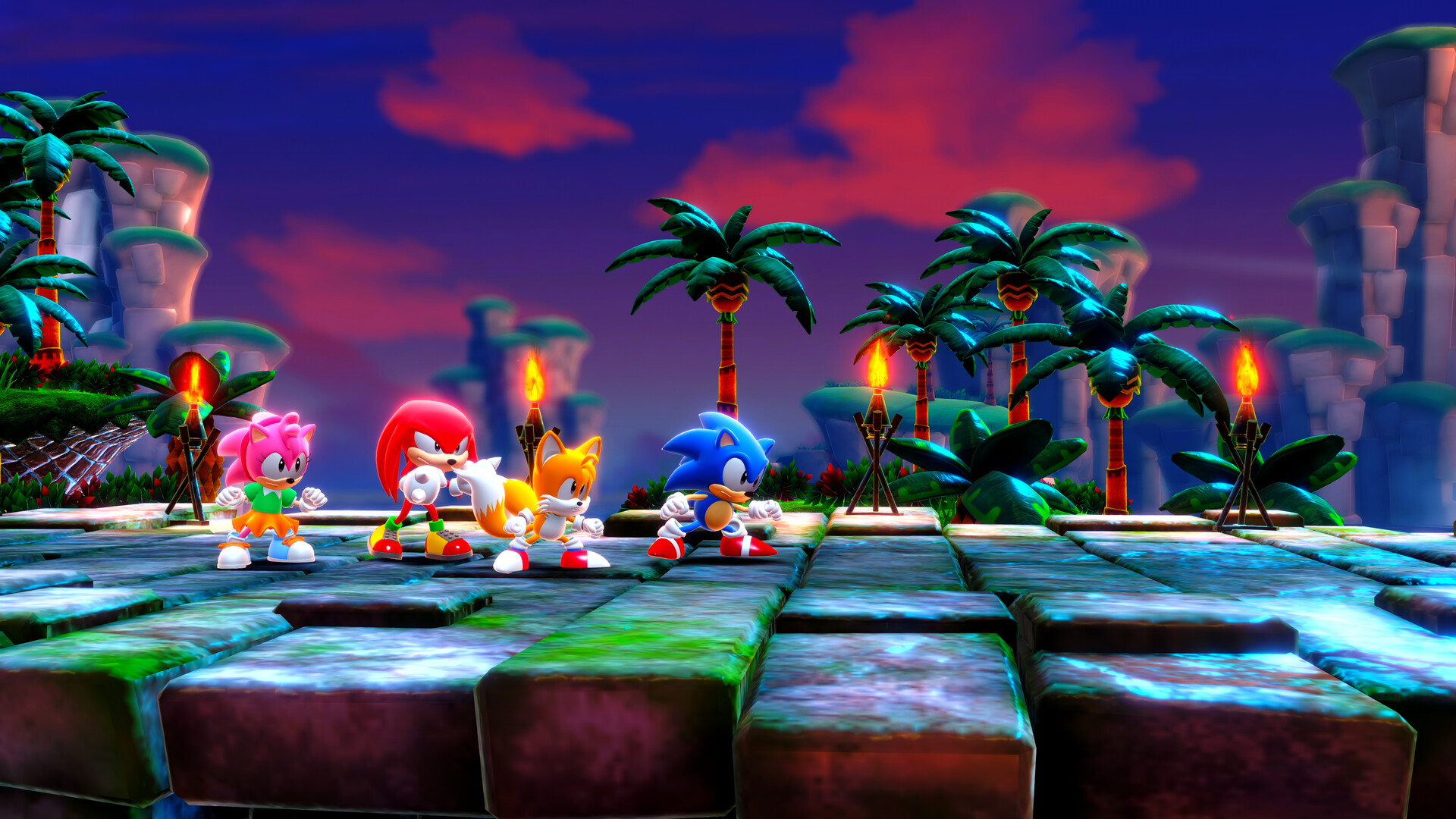 Sonic Superstars is a brand-new high-speed action game that combines the classic feel of the 2D side-scrolling Sonic series with crisp 3D graphics. A new adventure begins for Sonic and his pals, Tails, Amy, and Knuckles, in the mysterious Northstar Islands, inhabited by gigantic creatures.
Sonic Superstars is slated to launch for PS4, PS5, Xbox One, Xbox Series X/S, Nintendo Switch, and PC via Epic Games Store and Steam on 17 October 2023.
Watch the Sonic Superstars: Trio of Trouble animation short below.