In the late 90s, two JRPG makers split up to make their own version of an action RPG -Wolfteam and Tri-Ace- after making the hit Bandai Namco RPG Tales of Phantasia. As a result, the latter company Tri-Ace turned to sci-fi as a trope to launch its take on the genre: the Star Ocean series. The second game basically made them a JRPG household name for the time being alongside publisher Enix.
Years later, Squaresoft bought Enix and made the Square Enix brand shift, with Star Ocean now under the company's wing. And honestly, it has seen better days, only achieving middling receptions from even its most dedicated JRPG fanbase. The solution? Go back to its roots and remake the one that put Tri-Ace and the brand in a good spot. And based on the hour I've played with the Tokyo Game Show 2023 build of Star Ocean: The Second Story R, it's going places for folks who like the current HD-2D trend that Square Enix is using as of late with titles like Octopath Traveler.
To Boldly Go
I've never been a Star Ocean fan, at least until I played the PSP versions; Star Ocean – First Departure (a remake) and Star Ocean: The Second Evolution (a remaster of the PS1 classic). They offer a lot in terms of combat, exploration, passive skills and traits, and ending paths depending on who you buddy up with (or romance). Both game's "Star Trek but anime and fantasy world" story and narrative is still a unique experience to this day, and isn't quite a mess or chore when compared to its later 3D games.
Star Ocean: The Second Story R for PC and consoles basically follows upon the already-great foundation, just with a few lovely gameplay touches and graphical enhancements. And I must say: the latter is indeed a sight to behold. Combining 3D backdrops with 2D HD sprites have proven to be a winning combination, and this remake is continuing that streak with its presentation.
We played two different dungeons that aren't from the already-out demo: one was a mountain where we met Ashton's former giant bird friend and had to duke it out at the end of the path. The other is a labyrinth mine, where we had to figure out which detonator to trigger in order to destroy boulders in our pathways. Both dungeons feature a ton of enemies for us to fight against, which aren't random encounters thankfully, and we're given level 30 characters to check out the near-full skillset of the characters.
Phasers Set To "Kill"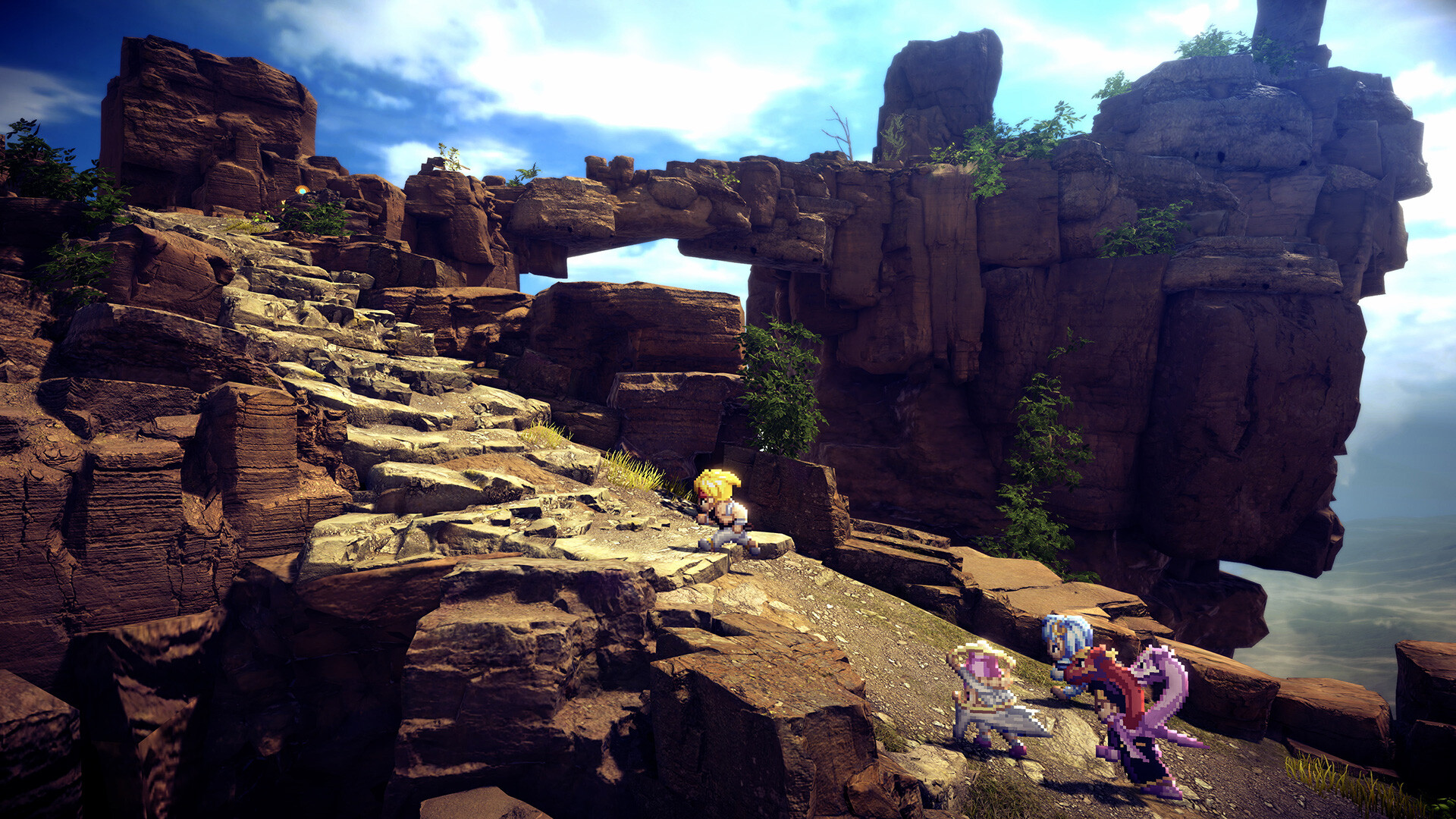 The game's combat is simple enough: pull off attacks in real-time and kill off the enemies in the battlefield. Much like your Tales of RPGs, everyone attacks in real-time and you can pull off evades for defensive options. The remake has a button just for that: evade attacks in time and counterattack for slightly better damage.
It also introduces a few new elements to spice the simple combat up. Tag team attacks let you use whoever's in the reserve list to jump in temporarily for either an attack or stat boost ala your Marvel VS fighting games). Whenever there's a "leader" enemy in an encounter, they usually give out a stat buff for its pals or debuffs for you. You have to defeat them to remove it. If you have two or more encounters grouped up, you take them all on in chain encounter battles that give you better XP rewards if you complete them all. Some stages have hazards like minecarts and falling rocks that can damage you and your enemies if you're in the way.
Among the cast, I've always favoured having Claude and Opera front and center, with Rene and Leon in the rear.Claude has his regular attacks and Helmbreaker specials, while Opera has both melee rifle butts and flamethrower/plasma balls ranged attacks. Even with a few challenges here and there, my team setup persevered especially when I realize that kiting enemies away from my spellcasters help immensely. Half the time, my enemies were smart enough to take on the party members with the least hitpoints; leave it to Claude and Opera to play babysitter to my spellcasters while they heal us for their troubles.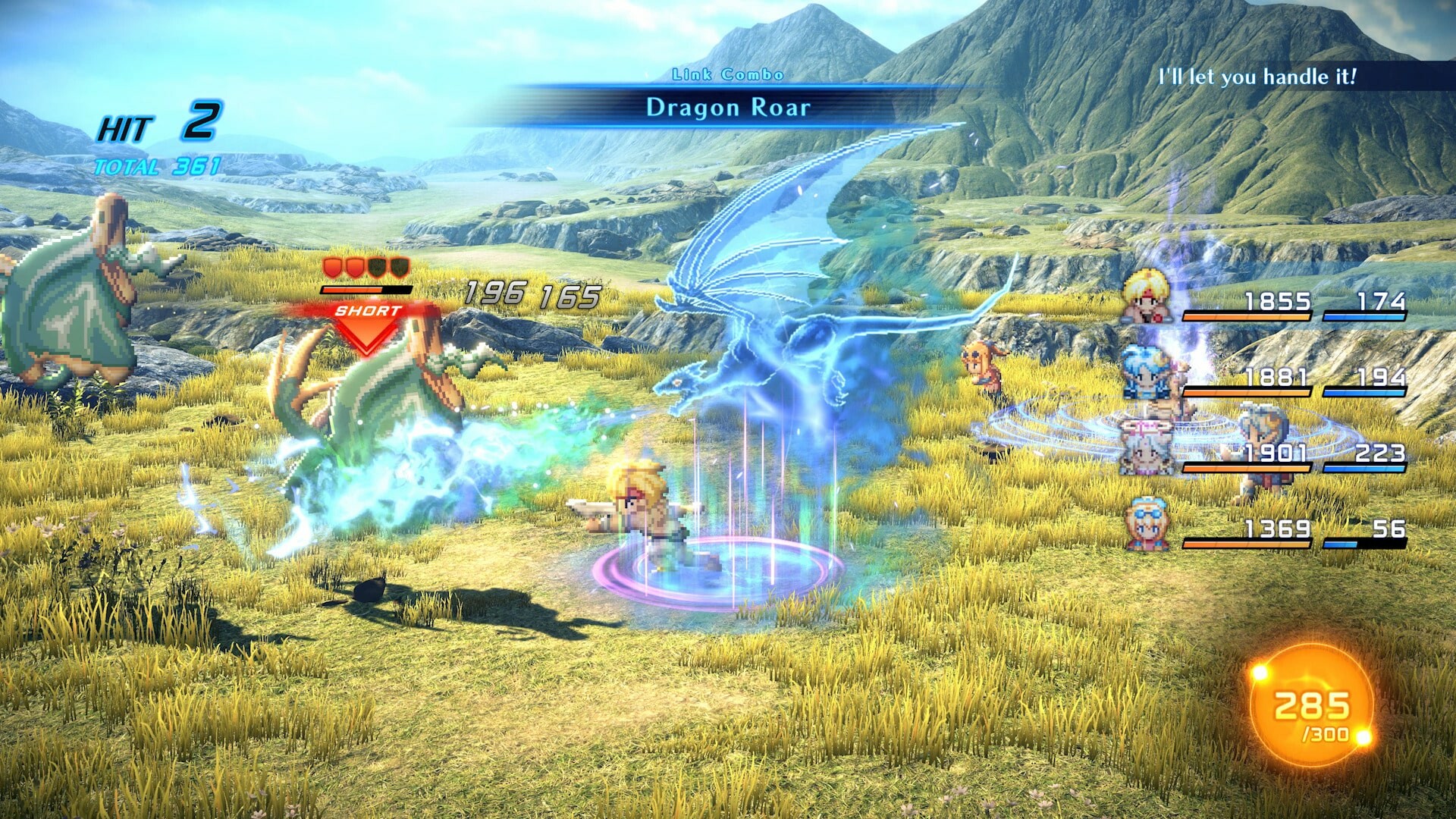 In any case, the longer I spent time on the remake, the more realize what I missed about these space JRPGS: the stories it tells, the sidequests that do contribute to the long-term plot, and the fast-and-furious nature of the real-time combat that basically influenced many Tales Of games to come. While I do wish the newer Star Ocean games can get their act together, I am happy that the remake of one of the best JRPGs of the PlayStation era is shaping up to be a great callback for the old JRPG guard, while being an intriguing curiosity for new fans.
Star Ocean: The Second Story R will be out for PC, PlayStation 5, PlayStation 4, and Nintendo Switch on 2nd November. The prologue demo is out right now.