2D Roguelike Platformer Astral Ascent Leaves Early Access On PC; Coming To Consoles & Switch This November
Publisher and developer Hibernian Workshop and publisher Maple Whispering have announced their 2D roguelike platformer, Astral Ascent will be leaving Steam Early Access and launching the latest version on multiple platforms in mid-November. The game first entered Early Access on PC via Steam on 12 April 12 2022.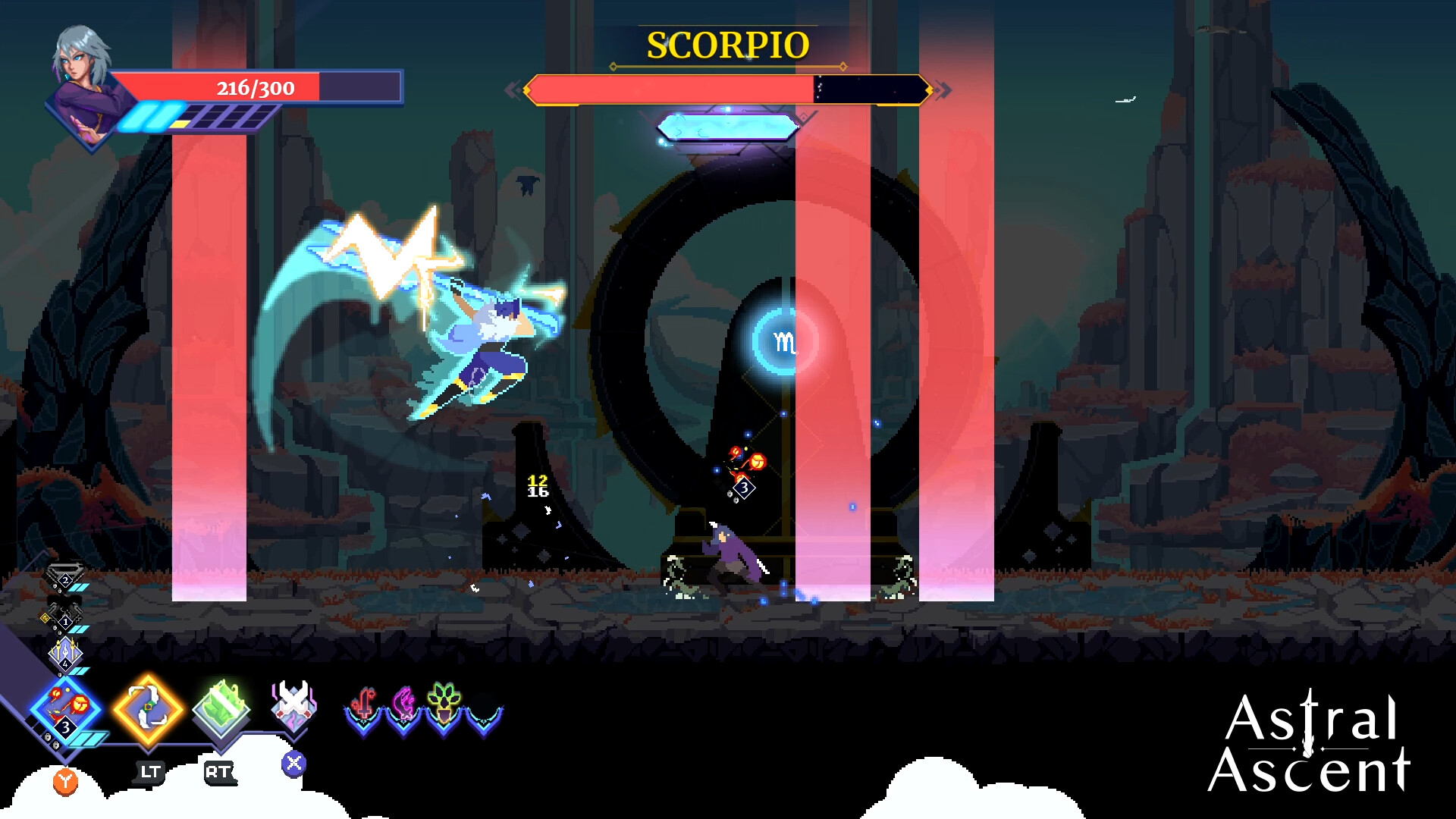 The new version 1.0 release brings exciting new features and updates. There will be a final boss fight against The Master, three new Zodiacs (Aries, Cancer, and Gemini) with unique spells, challenges, and summons, along with 17 unique endings. There are now mid-run saves at the beginning of each room, and the tutorial has been totally reworked.
The game has introduced several notable enhancements, such as the inclusion of a player's stats window, expanded narration for all characters, fully voiced dialogues, the introduction of new Star Guardians, namely Sculptor and Monoceros, and the incorporation of new music featuring vocalist Emi Evans. In addition, the 2D roguelike platformer has undergone more than 400 updates aimed at addressing bugs, improving gameplay balance, and adding various refinements.
Astral Ascent is an engaging 2D platformer roguelite game set in a captivating modern fantasy world. In this thrilling adventure, players assume the role of one of four Heroes, each with their own unique personalities. The primary objective is to escape from the Garden, a formidable astral prison fiercely protected by 12 fearsome bosses known as the Zodiacs. These powerful adversaries pose a significant challenge, requiring players to employ skilful tactics and cunning strategies to overcome them.
In the game, players will have the opportunity to unlock a wide range of spells for their characters. These spells will not only enhance their abilities but also allow players to customize their own unique playstyle. With each new spell unlocked, players will have more options and strategies to employ in battles against the Zodiacs.
Speaking of the Zodiacs, these formidable adversaries will present challenging battles for players to overcome. Each Zodiac possesses distinct attacks and abilities, making every encounter a thrilling and strategic experience. As players progress through the game, they will have the chance to uncover the intriguing backstories of these enigmatic beings.
As players engage in Astral Ascent's story, they will gradually unravel the mysteries of the world they find themselves trapped in. The story unfolds over time, offering glimpses into the lives of the characters and the secrets that surround them. Through captivating narrative sequences, players will learn more about the characters' backgrounds, their aspirations, and the reasons behind their entrapment.
In addition to the option to play alone, Astral Ascent also provides the opportunity for players to engage in local cooperative play, where they can join forces with a friend and combat enemies together. The game boasts a sprawling and vibrant fantasy realm, meticulously designed with unique and handcrafted landscapes. Within this captivating setting, players will be treated to remarkable artwork and meticulously animated scenes, presented frame by frame.
Astral Ascent is set to launch for PlayStation 4, PlayStation 5, Nintendo Switch, and PC via Steam on 14 November 2023.
Watch the announcement trailer below.