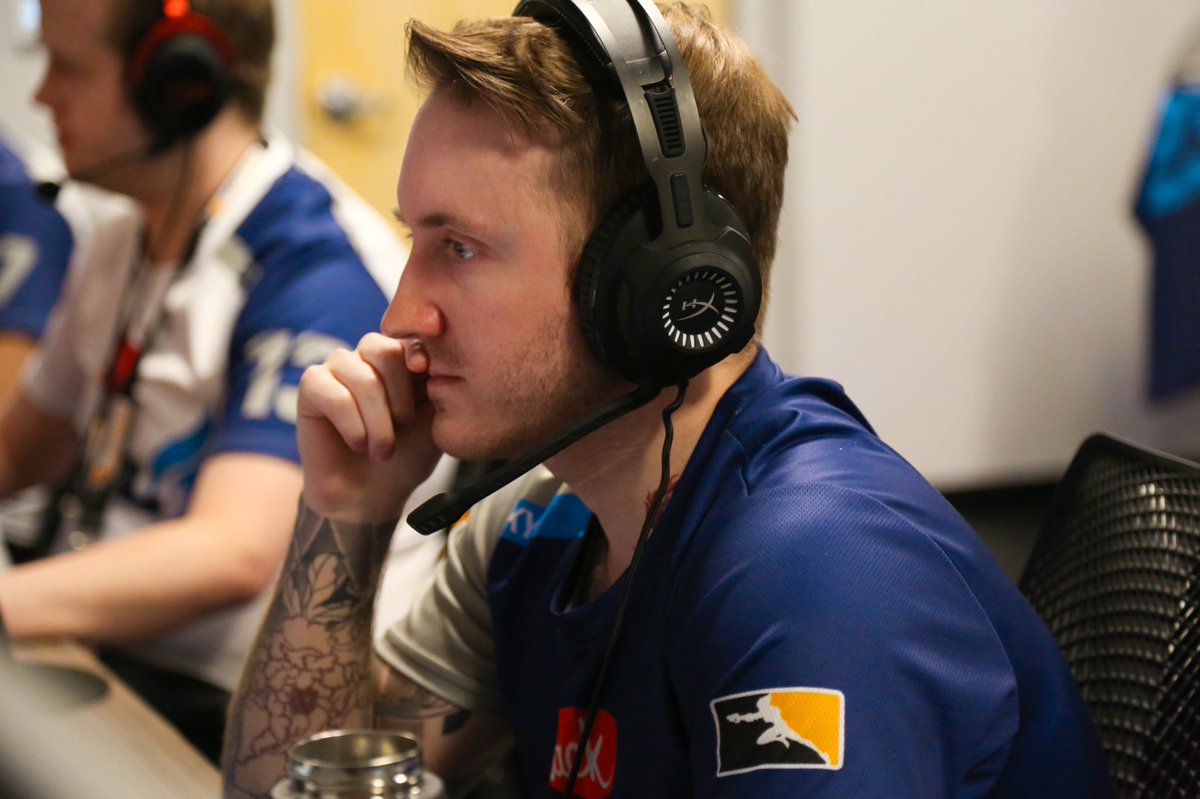 Overwatch League: KyKy Spotted in Outlaws Dugout
Talks about former Dallas Fuel Head Coach, Kyle 'KyKy' Souder joining their Texan rivals, Houston Outlaws gained traction today as he was spotted in the Outlaws' dugout in the team's Focus video. First spotted on Reddit/CompetitiveOverwatch, KyKy's face and heavily-tattooed arm was blurred in other scenes. However this one stood out; Our guess is ...
Overwatch League: Rumor – Former Dallas Fuel Coach Set to Join Rival Team
By Kenn Leandre|April 22, 2018|
If leak-master Rod 'Slasher' Breslau's tweets are to be believed, of course. And we have to point out - his leaks have been almost 100% accurate to date! Slasher's latest tweets indicate that former EnVyUs, United States Overwatch World Cup and Dallas Fuel Head Coach, Kyle 'Kyky' Souder is in talks to join Dallas Fuel's crosstown rivals, the Housto...