An avid player of Sports Interactive's Football Manager series, I've invested hundreds of hours into the game, honing my managerial skills while at the same time grooming youth and regen players into world class players.
For the uninitiated, 'regen players' are computer-generated players to simulate youth intakes into the game world. Just like in real life youth prospects, some of these regens have hidden talent waiting to be unearthed by dedicated managers. And since these players were 'created' from a complex game algorithm, their names too are a mishmash of words which led to this short piece.
During one of my scouting missions, I stumbled upon a shotstopper who I sincerly hope have a 99% success rate of preventing goals called Roger Condom. Mind you, he's totally computer-created and I had no hand in the 'formation' of this fella.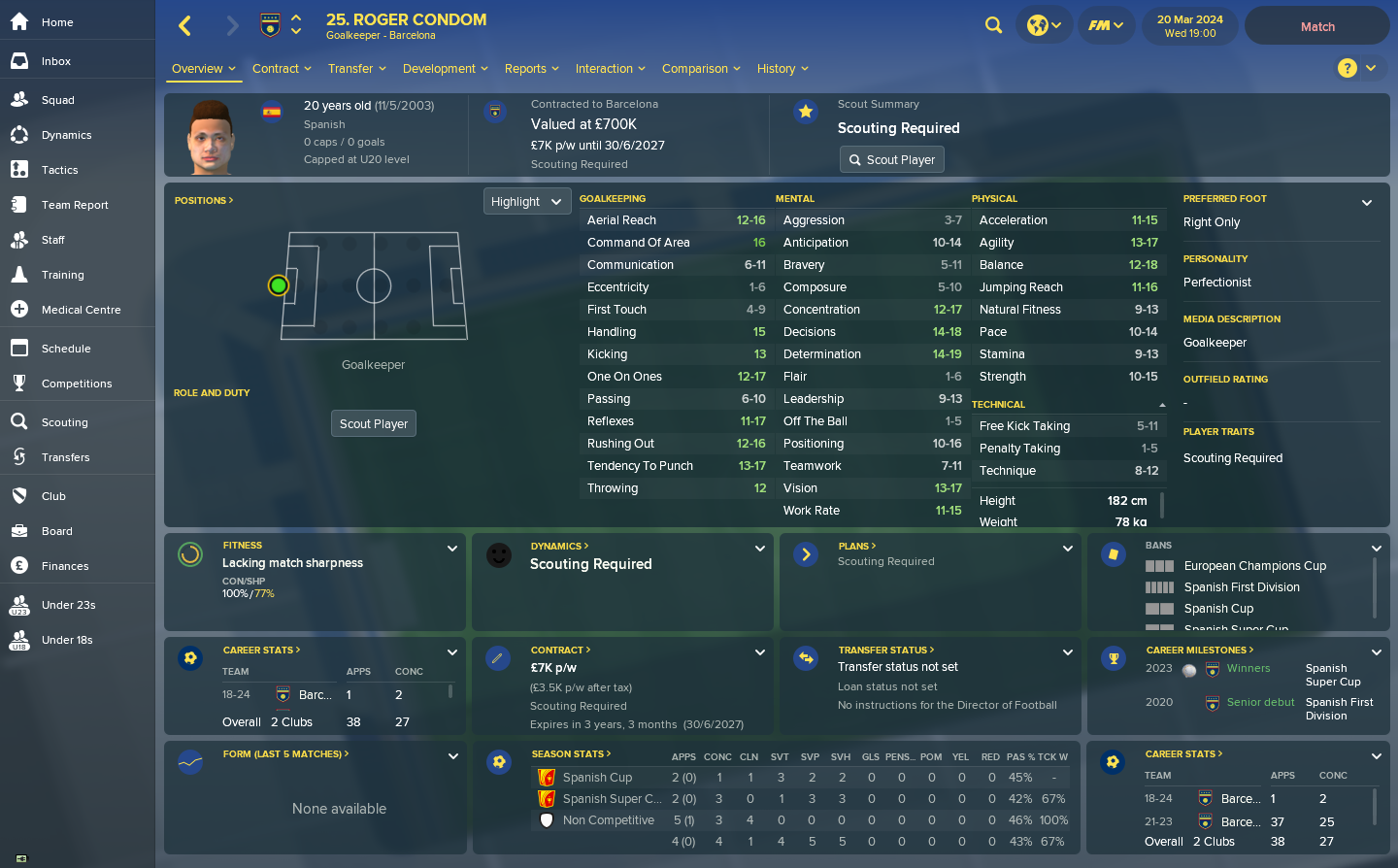 His stats aren't bad as well and scouts likened him to Marc-Andre ter Stegen.  With a contract buyout clause of GBP29.5M, might be the solution to my search of a sweeper-keeper and long term solution to my team's defensive woes.
---