Warframe is an action F2P game featuring space ninjas, co-op gameplay, space, and loads of grinding. It's also a game that has been around since 2013, which means that the game has a ton of content to rival both Destiny games from Activision and other games similar to it.
Here are some additional beginner tips for you so that you can have a smooth team ninja experience.
Set Your Expectations Realistically
Warframe is a long-term investment kind of online game. Here are some general tips for the game.
There is no true endgame. Some players try to collect every warframe, some will stick to a few and work on making them as powerful as possible. Other players partake in "fashionframe" and customize their warframe's appearance to stand out from the crowd. Warframe doesn't really have raids like you would see in Destiny 2, though there is extremely challenging group content. It's up to you to find a purpose in Warframe.
Most things can be purchased for real money to skip some of the grind. But because you'll still need to invest significant time to power that gear up, it's not really pay-to-win.
There is a robust, player-driven economy that trades exclusively with the premium currency called Platinum. That means you can sell items you find for Platinum and use that to buy things from the premium cash store.
There are few restrictions on free-to-play players except inventory slots for gear which costs around a dollar or two worth of Platinum.
If you're a "free" player, it's worth noting that you can take your sweet time in each instance and stage to search all the rooms and find as many resources as possible. Warframe is not a game you should rush.
Join A Clan
Warframe can get pretty deep and confusing, so it doesn't hurt to join a group or clan filled with helpful folks and friends. Being able to ask a friend for advice is a more efficient use of your time than spending hours crawling through wikis and videos trying to find the answer yourself. There really isn't one right answer for a question concerning Warframe's mechanics and quests.
Here are some places that can sort that out, especially one that features players from your Southeast Asian region.
Complete The Star Chart
In Warframe, it's easy to get confused by all the terminals in your spaceship and all the little nuances and wrinkles involved with any one system. When that happens, your best bet is to head out to the Star Chart and take on a new mission and have some fun killing Grineers, Corpuses, and Infested for a bit.
Completing the Star Chart is one of the few universal objectives every Warframe player should strive to finish. You ca unlock access to powerful weapons and warframes, as well as open up new quests, provide access to cool public space stations. It'll take roughly 50 or more hours to do it, but completing those missions are the key to doing anything fun in Warframe. Once you have missions like Survival and Defense unlocked, you'll have a blast farming and staying alive for better loot.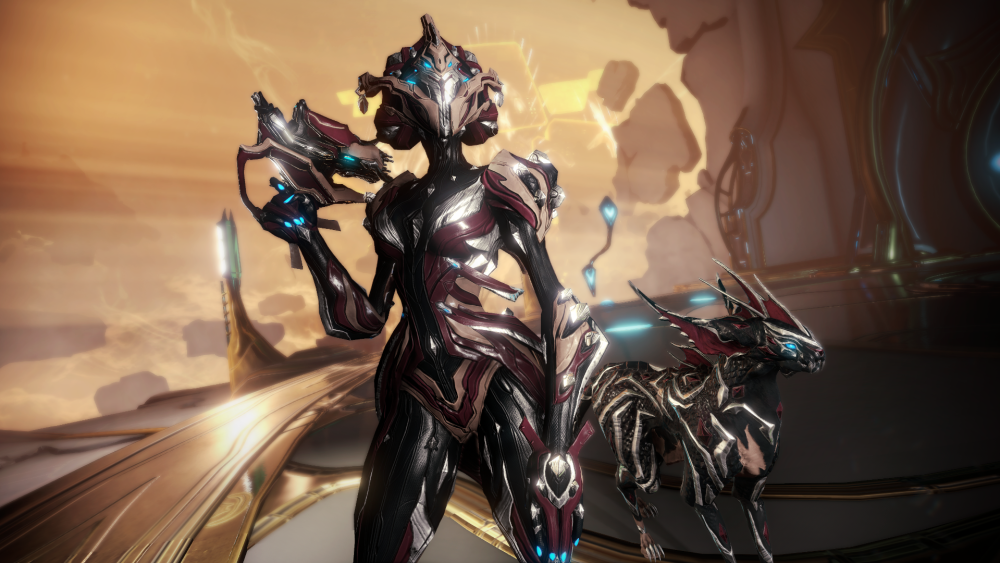 Get The Hang Of Mods & Weapon Mastery
At first, Warframe seems like a pretty simple game: You run through levels killing bad guys, completing objectives, and collecting resources. And then, after the tutorial missions are over, you'll be shown the modding and upgrading systems—an indecipherable mess of proper nouns and open-ended customization that feels impossible to grasp. It's a breaking moment for many new players. Don't worry, though, once you start to understand some basic principles it all becomes a lot more comprehensible.
One of the biggest differences in Warframe is that your level doesn't automatically make you powerful. Your warframe might be the max rank of 30 but enemies will still poke holes in you like a wet napkin. Unlike most RPGs, the level of your gear in Warframe is merely an indicator of its potential. In order to fulfil that potential, you'll need to modify and customize that gear using mods. To understand why is to understand Warframe's myriad progression systems and how they overlap.
Mastery Rank is the closest thing you have to an overall character level. Each time you level up a piece of equipment like a weapon or warframe to rank 30 by using it in combat, you gain a small bit of Mastery Rank. At certain thresholds, you can undertake a quick trial to increase your Mastery Rank, unlocking the ability to wield more powerful weapons and gaining some secondary upgrades like one extra base mod capacity in all your gear.
Rank is the level of each piece of equipment and it maxes out at 30. It's a bit complex, but by simply equipping that gear and taking it on missions it'll slowly earn experience points (called affinity) and rank up. The only thing that ranking up a piece of gear does is increase its Mod Capacity—increasing the potential to fit more and more powerful mods to augment that gear's base stats.
Mods are found from all sorts of sources and provide a ton of different upgrades. These are essential because they are what makes any piece of gear powerful. More basic mods might simply increase a weapon's damage while others might add elemental damage or trigger special effects. Collecting and upgrading these mods -there are 800 of these bad boys FYI- is what will actually make you powerful in Warframe.
Go To These Resources
While it's nice to ask your new clanmates about Warframe stuff, sometimes you may need to be self-reliant and be resourceful. So here are some good places to get Warframe info.
The Warframe Wiki will become your bible, especially when you're looking for information about what loot drops where. We suggest you find out how damage in Warframe works and what kinds of warframes are there so you can figure out what to grind/buy in the future.
iFlynn's Ultimate Beginner's Guide is exactly what you need if you need good beginner videos. This staggering 31-part YouTube series is a literal step-by-step walkthrough from mission one all the way to high-level content. Do watch his explainer on how damage works as well as the best weapons and warframes you should aim for.
Finish Up The Leftover Missions
Now that you have a grasp on the basics and a bookmark bar stuffed full of resources, the next steps are up to you. There's no real endgame in Warframe and it's up to the player to decide what is worth their time. Here are some suggestions after you're done with the Star Chart.
–One area worth checking out is the Plains of Eidolon, a vast open world zone full of dangerous, towering Eidolons. Though it unlocks early on, the Plains are best visited after you've completed a good chunk of Star Chart.
-Another major milestone to look forward to is completing the few structured quests that can be found in your codex. Of those, the most important one is The Second Dream, which begins a series of "cinematic quests" that help fill in a great deal of information about Warframe's story.
-Most importantly, get involved with the Warframe community, make friends, and try out a little of everything from missions to even PvP. Warframe is an inherently social game and has an enormous amount of things to do; it might even rival some MMOs in terms of breadth and scale.
This guide is powered by Dell Alienware because we've been using the latest Alienware 15 for all of our PC games. Including Warframe. 
Related