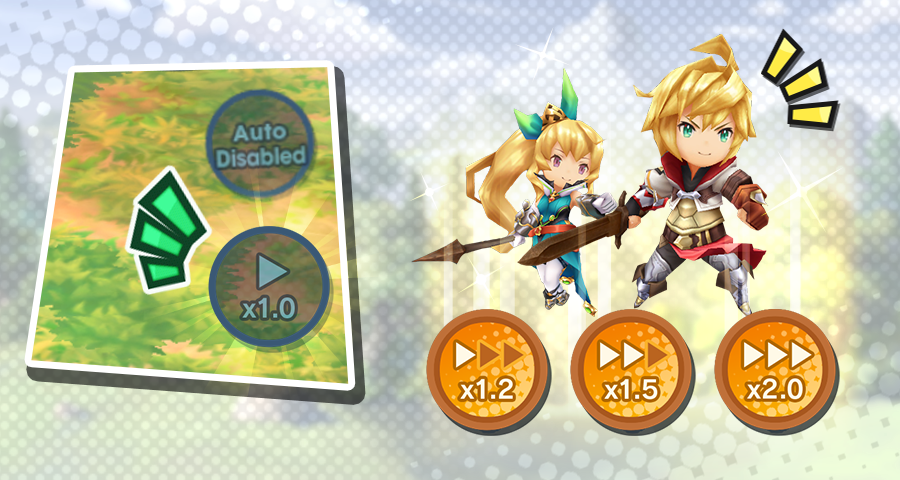 by in
Dragalia Lost players and fans will be happy with the next update this March; they'll get to equip two Wyrmprints and gain more perimeters when creating custom rooms for co-op multiplayer.
Previously, you could only equip one. But now with the Void Battles and possibly tougher high-level endgame group fights on the horizon, having more means to buff your characters via Wrymprints is a sound notion. I seem to be getting a lot of 4 and 5 star Wrymprints from Dragalia Lost's multitude of events but I'm only using a fraction of them; this is a welcome option indeed. The catch? You need to be past Chapter 4 in the main story, but you've probably done this eons ago.
The "Create A Room With Conditions" options in multiplayer include the ability to set three different requirements when making a room, request people to meet a particular Might/overall strength requirement (ie less involuntary carrying), and looking for other players using heroes with specific elements.
Other noteworthy inclusions include:
A "Speed Up" option when questing alone. You get a choice from 1.0x, 1.2x, 1.5x, and 2.0x speed so that you can grind faster than usual if you don't want to spend your Skip Tickets.
A Treasure Trade option that let you get missing parts for upgrading characters without leaving the screen or area.
A new High Midgardsormr's Trial Prelude difficulty. It will also be adjusted to remove the Glorious Tempest Wrymprint requirement. You'll still need to use this specific equipment to get its title though.
At this point in time, Dragalia Lost (which happens to be our Best Surprise of 2018) has the highest player revenue among Nintendo mobile titles with US$75 million+. In comparison, Super Mario Run earned US$68.6 million while Animal Crossing: Pocket Camp earned US$70.8 million. Must be the Cygames touch.