Go Westeros: John Bradley and Hannah Murray (Sam & Gilly) Shares On How The Next Season Goes
We've seen how John Bradley's Samwell Tarly grew up over the seasons, from a liability to a seasoned tactician. He's grown up to a better man, although still berated by his father. Sam was the person who protected Gilly, played by Hannah Murray, and saved her from slavery and abuse, bringing her back to Black Castle and in effect, breaking his oath with the Night Watch.
Although many fans would argue about this case as Samwell Tarly did not leave his post, he was ordered to go to the Citadel for training as part of his service. Sam did not father Gilly's child, he chose to ask Gilly to lie and claim that he did to his family so that they would protect and care for Gilly and her baby. He did not marry Gilly. He holds no lands. He definitely doesn't have crowns or glory. He is, after all, a very smart character.
So, his vow seems intact, but would it be of any value to an institution that undervalued him, another institution where he's an outsider as John Bradley, who plays Tarly, puts it.
How Would Season 8 Unfurl?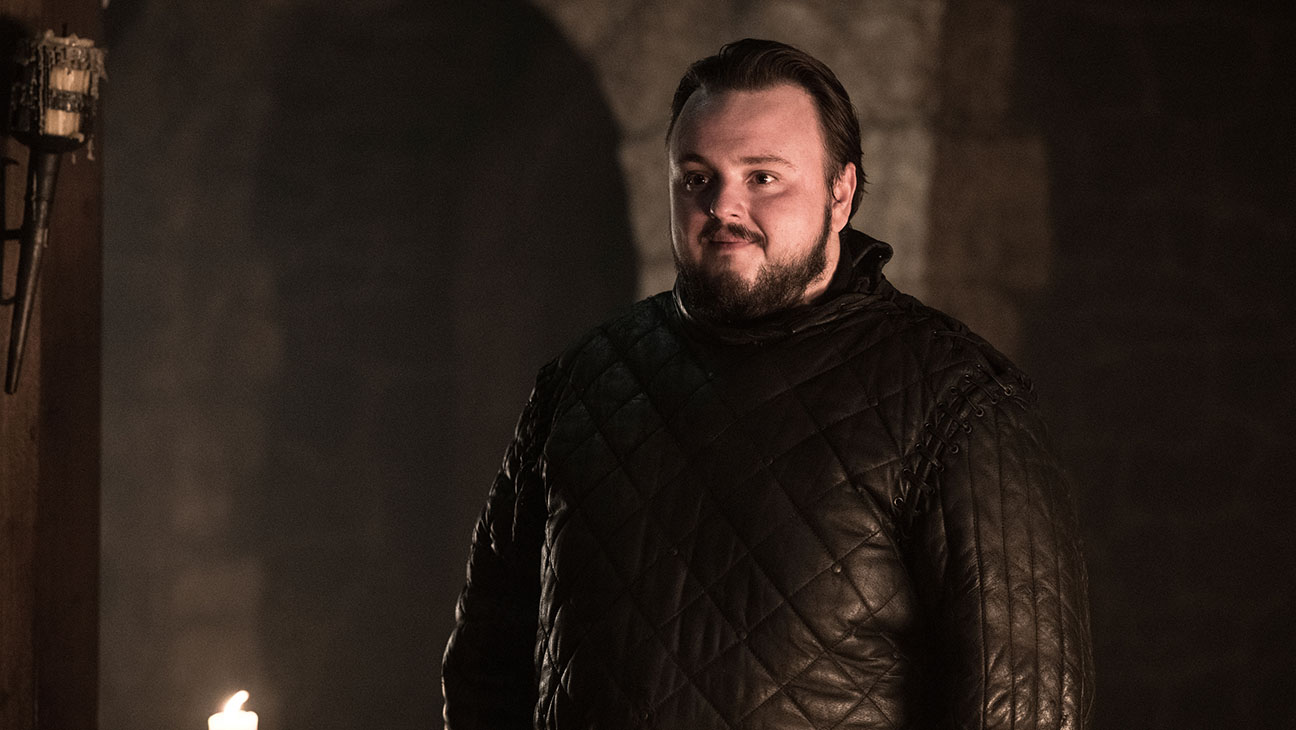 According to an HBO interview transcript, Hannah Murray highlighted that 'cryptic' describes her character best in the upcoming final season.
On the other hand, Bradley said that things are going downhill before it has even a chance to recover in the next season. "Everybody knows about the threat and everybody knows potentially how bad things could get. It feels climactic," Bradley said.
"Like the final act in a play where all the characters are suddenly on stage all at once. You know that there's momentum building. There's a kind of claustrophobia to it. We're not going to six or seven vastly diverse and disparate locations in one episode."
Murray enjoyed the being part of the cast. "It's been so much fun to get to be this huge gang of incredible, weird, wonderful people," added Murray.
Bradley pointed out that the vast world of Game of Thrones would always have multiple worlds overlapping each other narratively, but never physically. What happens in another part of Westeros would inconsequentially affect another part, and because of that, everyone feels like a part of a family even though the characters weren't on set together or when their characters did not encounter one another as Bradley would put it. He details the experience to be a lovely feeling.
Murray also shares a similar experience. She would usually see Emilia Clarke at premieres, but never with a wig on.
There was this one time where Murray and Clarke were in hair at the same time one day.
"I saw her with her wig on, and it was so weird to get starstruck by someone that you know. I said to Candice, the person responsible for hair and make-up, "I got a bit overwhelmed by the wig."
Candice simply responded, "You've met Emilia – you've never met Daenerys".
More Secure Than The Wall
Bradley exposes how tight security is, especially with the scripts.
"The scripts are password protected and they come on encrypted emails so that kind of heightens the gravitas of the experience as well," told Bradley.
The actors would have to type a password, and then making sure their two-step verification is on.
It's very secure, a bit like a spy, as Murray puts it.
Speaking of Scripts
The scripts affected Bradley, but not in the way you would expect.
"Normally, at the end of every episode you get, at the end of the script, it says, "End of episode 1. End of episode 2." At the end of the final episode, it said;

"End of Game of Thrones."
Wow, that's a powerful line that shakes the very foundation of the show. An impactful piece of line that marks the very end of a beautiful and epic saga.
"No matter what comes after with prequels and spin-offs, the core show is over," added Bradley.
He cited that this is one of the motivations to go all out for the final season of the show.
"Once you said, end of Game of Thrones, that was a real kick up the ass to do this well."
A real kick up the ass to end the journey that began 9 years ago.
The Long Wait
To fans who've been bugging as to why the wait has been so long, Hannah Murray has the answer to that.
She simply states, "I think it'll make sense when they see it."
Murray remembers talking to David Benioff and Daniel Weiss, both co-creators of the show, years ago and they said they knew they were going with the narrative from talking to George RR Martin.
The two co-creators did say that they had no idea how to pull the show off. "We almost don't know how we're going to do it," said David Benioff and Dan Weiss.
Especially on a TV budget But here we are, with the final season looming over our heads.
"I feel like the scale of these episodes is unlike anything we've seen on television before," Murray commented on the epic scale of the saga.
Game of Thrones Season 8 will be out 15 April, Monday at 9am on HBO (Astro Channel 411/431 HD).
---