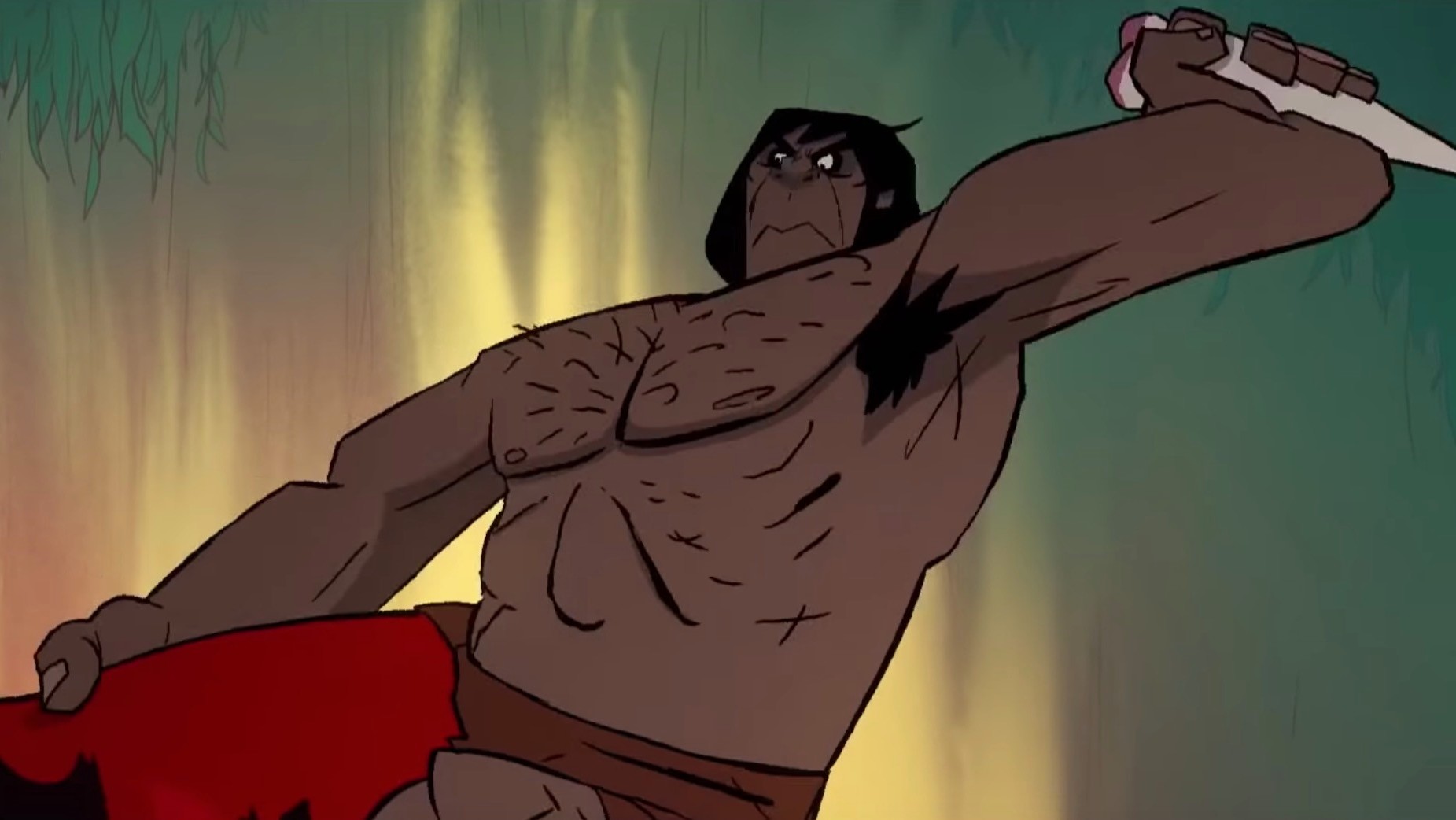 by in
The creator of Samurai Jack and Dexter's Laboratory (as well as the annoyingly-popular Hotel Transylvania films) has a new show lined up for Cartoon Network's Adult Swim. It's called Primal and it's definitely living up to its gruesome, violent, prehistoric, and hardcore moniker.
Here is the show's description:
Primal features a caveman at the dawn of evolution. A dinosaur on the brink of extinction. Bonded by tragedy, this unlikely friendship becomes the only hope of survival in a violent, primordial world.
So it's Pixar's The Good Dinosaur, but good. Animation fans can expect to see a blend of simple storytelling with striking visuals and punchy action moments that he's known for. It's also good to see Tartakovsky return to doing non-kiddy fare, despite the fact he's making a lot of money from the aforementioned Hotel Transylvania series.
Primal will premiere this Fall.