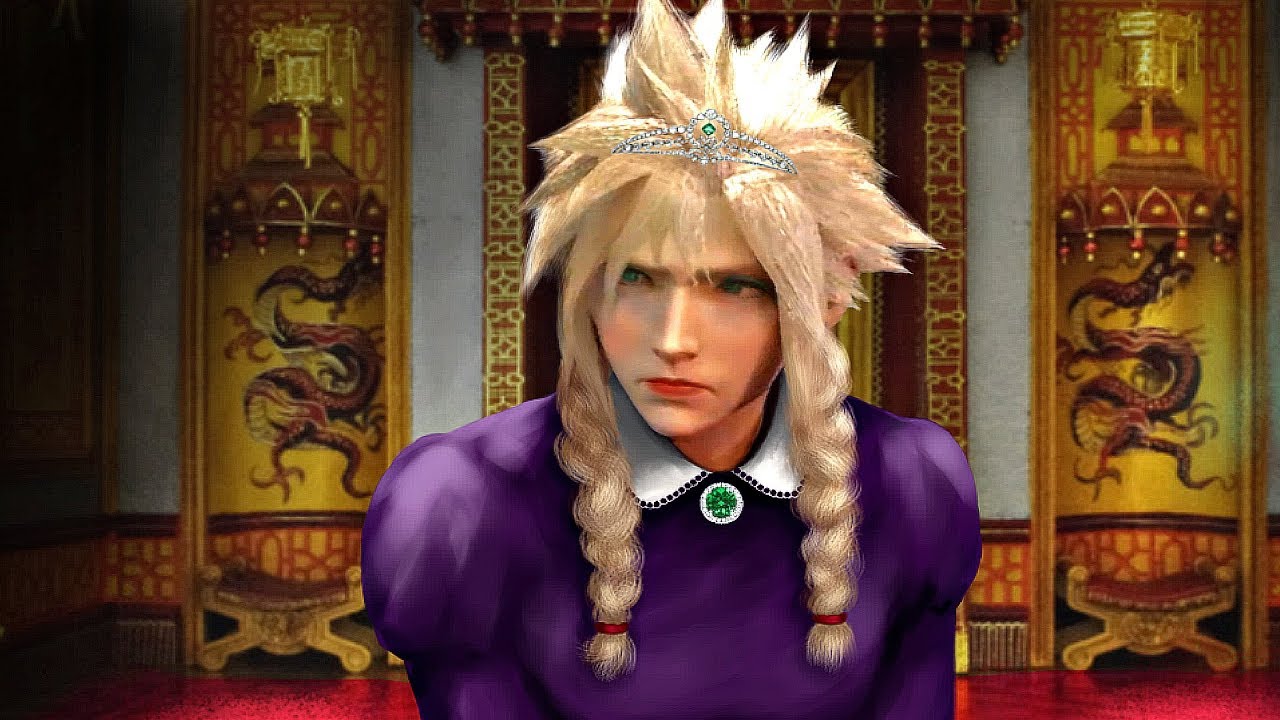 by in
There were a couple of things from the original 1999 Final Fantasy VII that fans wanted to see returning in the upcoming Final Fantasy VII Remake. Square Enix gave them one of those, with the appearance of Tifa during Square Enix's E3 2019 press conference.
In an interview with Famitsu (as translated by Gematsu), Final Fantasy VII Remake director Tetsuya Nomura has confirmed another one of those fan-wishes.
Yes, the infamous Honey Bee Inn cross-dressing event will indeed be in the game, albeit remade to be "more modern" to lessen "physical unease" due to current politically-correct sensibilities. That translates to avoiding backlash by easily-offended snowflakes.
Other details confirmed by Nomura include:
New elements like the Watchmen of Fate (the black mists seen in the trailer), mysterious beings that appear before the party wherever they go.
More dialogue options: Dialogues change based on the player's response.
Several additional scenarios, including a number of new events (which is why they needed two Blu-Ray discs worth of content).
Aerith and Tifa are "double heroines". One has a western-style look while the other an eastern-style look.
Tifa has abs and an athletic body. Square Enix ethics team told developers to "tighten her chest" to avoid getting jiggly during intense action.
Time slows when players open the command menu, allowing them to fight without stressing about enemies.
Each playable character has different enemy affinities.
Items are required for MP recovery.
There will be brand new enemies.
Final Fantasy VII Remake is set to release for the PS4 on 3 March 2020. In the meantime, rewatch the E3 2019 trailer below.
---