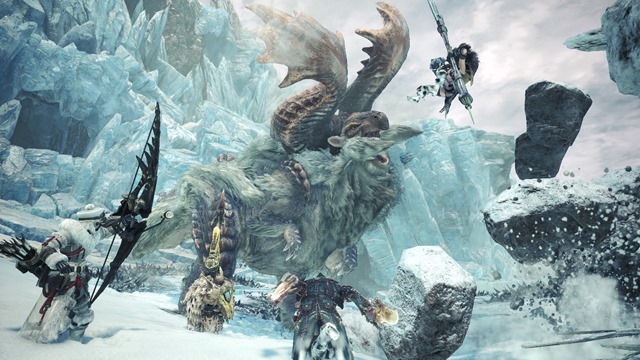 by in
Fans of Monster Hunter World are going to have a great weekend as the beta for the Iceborne expansion goes live. Capcom has just revealed the dates for the beta which you can check out below.
The first session will happen beginning from 6.30pm, 21 June, and will end on 6.30pm, 24 June local time. This session is only available for PlayStation Plus subscribers.
The next beta, this time open to PlayStation owners, will start at 6.30pm, 28 June until 6.30pm, 1 July local time.
You do not need to own Monster Hunter World to participate in the Iceborne betas. You only have to download the beta, which you can already do now.
The beta will offer players with three quests, with increasing difficulty. You will hunt a Great Jagras (easy), a Banboro (medium), and the hunter's bane, Tigrex (hard).
All these quests will allow you to use the Clutch Claw, which you can check out here.
Beating each of these monsters will reward players with an item pack for use in the full expansion.
Monster Hunter World: Iceborne will come to the PlayStation 4 and Xbox One on September 6, 2019, with the PC version coming in Winter 2019.