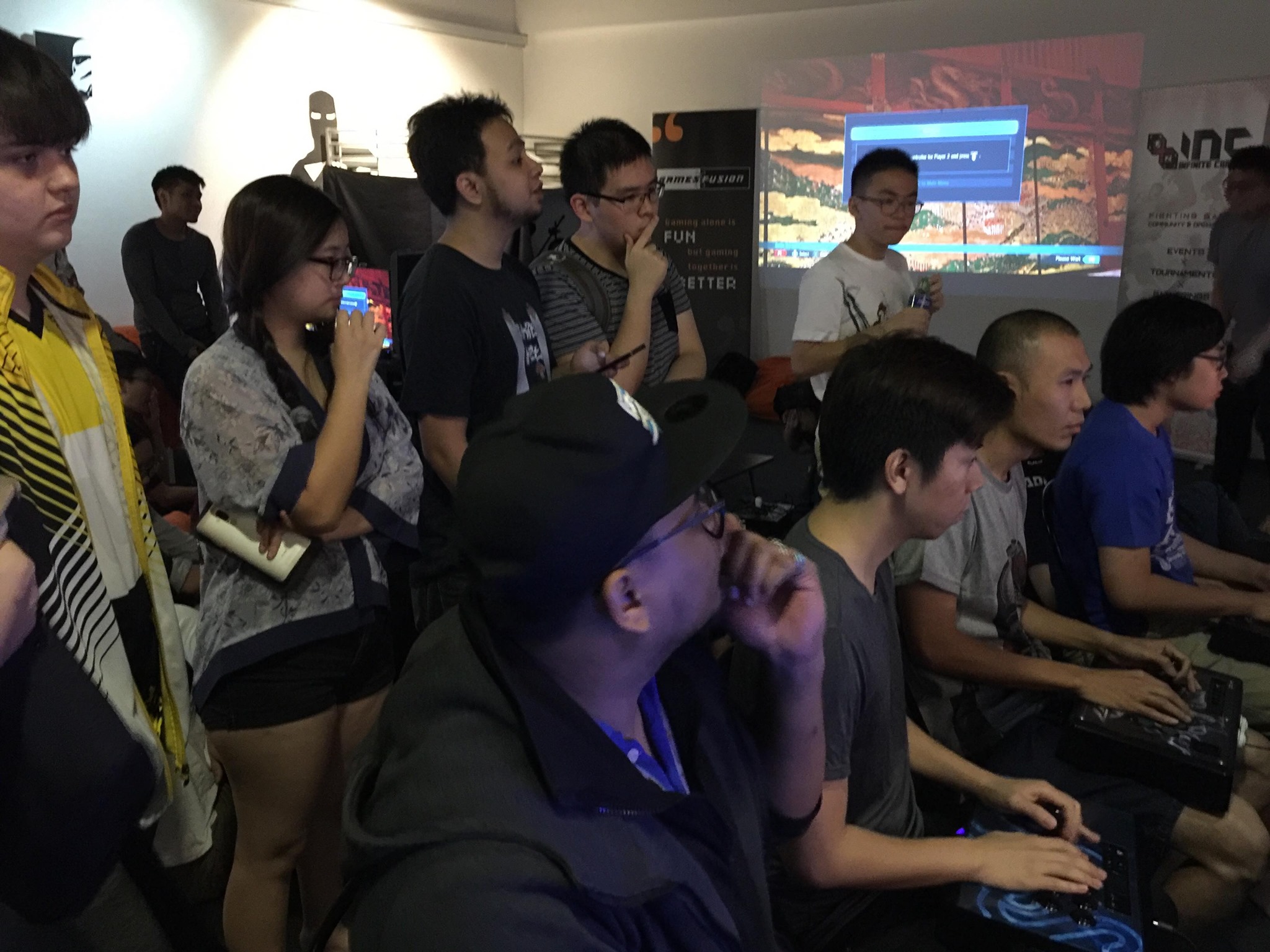 by in
Last Saturday, specifically 15th June, was quite a thrill-ride for fighting game fans and Tekken 7 aficionados around the Sunway and PJ area in Kuala Lumpur, Malaysia.
Fighting game organization Infinite Carnage and gaming lounge GamesFusion held a Hari Raya Gathering-slash-Tekken 7 Tournament to celebrate the aftermath of the 30-day Ramadan period. According to Infinite Carnage final boss Leon Soo, the event is to celebrate Hari Raya with the loyal fighting game community as well as the successful partnership between GamesFusion and Infinite Carnage.
The place was packed and filled to the brim with fighting game fiestas, ranging from the aforementioned Tekken 7 tournament to even quick mini-tourney for SoulCalibur 6. The Tekken 7 tournament featured prizes sponsored by ATO Online Store.
Even yours truly got in on the action with some Mortal Kombat 11 and SoulCalibur 6 because I need some time out from covering events, right?
The drinks and food were courtesy of Nomms (for the fried chicken) and Jantzen (for the mineral water). Because food and hydration is pretty important if you want to continuously put the digital beatdown on people and peers alike. Do check out the pics below of the festivities that bring the best of both worlds.
This slideshow requires JavaScript.
So at the end of the day, who won the tournament? Here are the Tekken 7 winners:
1st place – Meat
2nd place – GTM
3rd place – Ashinomori
In case you missed it, here's a special Kakuchopurei feature on the fighting game group themselves. Find out more about Infinite Carnage below.