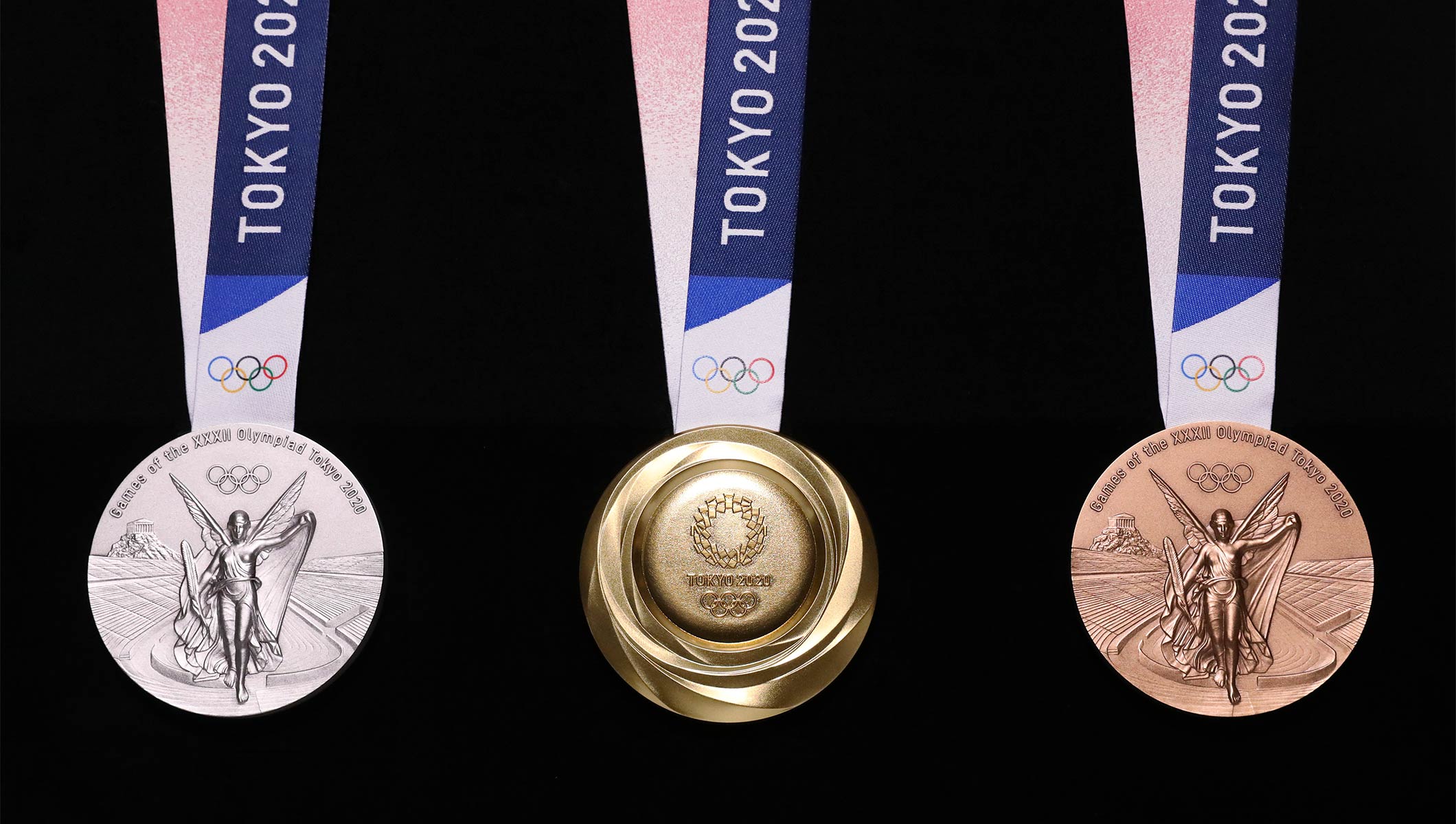 by in
We're only one year away from the Tokyo 2020 Olympic Games and the organizing committee has already unveiled the beautiful new designs of the medals for the world's biggest sporting event.
A nationwide competition was open to both professional designers and design students in Japan, with more than 400 entries submitted in total. The winning design was ultimately based on Junichi Kawanishi's (Director of the Japan Sign Design Association and the Osaka Design Society).
However, that's not the most incredible thing about the Tokyo 2020 Olympic Games medals. It's actually the massive recycling initiative that has been collecting recycled consumer electronics over the past two years.
The 5000 medals to be presented at next year's competition will be made entirely out of metal extracted from these recycled electronics. The total haul consisted of 6.21 million used mobile phones, digital cameras, handheld games, and laptops.
While the handheld games and laptops weren't specified, it's safe to assume that a lot of Nintendo 3DS, PlayStation Portable, or maybe even Nintendo Switch consoles were sacrificed to mine metals for these medals, along with a bevy of likely gaming laptops.
Perhaps gamers were also eager to let go of older handhelds like the Game Boy Color and Game Boy Advance, though I'm not sure how much gold, silver, and bronze could be extracted from all these old handhelds and laptops.
According to the Tokyo 2020 Olympic Games website, the final tally of accumulated metal was 30.3kg of gold, 4,100kg of silver and 2,700kg of bronze by the time the collection cycle closed on 31 March 2019.
The Japanese gamers must be proud of being able to contribute to their country's Olympics 2020 efforts by having their handhelds and laptops immortalized in the medals.
Who can forget the final moments of the Rio 2016 Olympic Games closing ceremony when the Tokyo 2020 Olympic Games was first teased?
Iconic video game and anime characters like Captain Tsubasa, Hello Kitty, Pac-Man, Doraemon, and Mario showed up, with Japan Prime Minister Shinzo Abe even appearing out of a pipe wearing Mario's hat in full viewership of hundreds of millions of people worldwide.
Rewatch that glorious and unforgettable moment below to bask in how far gaming (and anime) has come that they were featured in an unveiling for the next Olympics. It's simply legendary.
---