It seems that Animangaki 2019 is going to turn out pretty special with this recent announcement: the anime expo will be bringing in Yoko Taro and Taura Takahisa as special game creator guests.
Yoko Taro is the main man behind the NieR and Drakengard series; he's basically responsible for all those 2B cosplayers you see in Asian anime expos. His biggest goal in his life is to make an adult video. He's the guy in the moon mask in the picture below.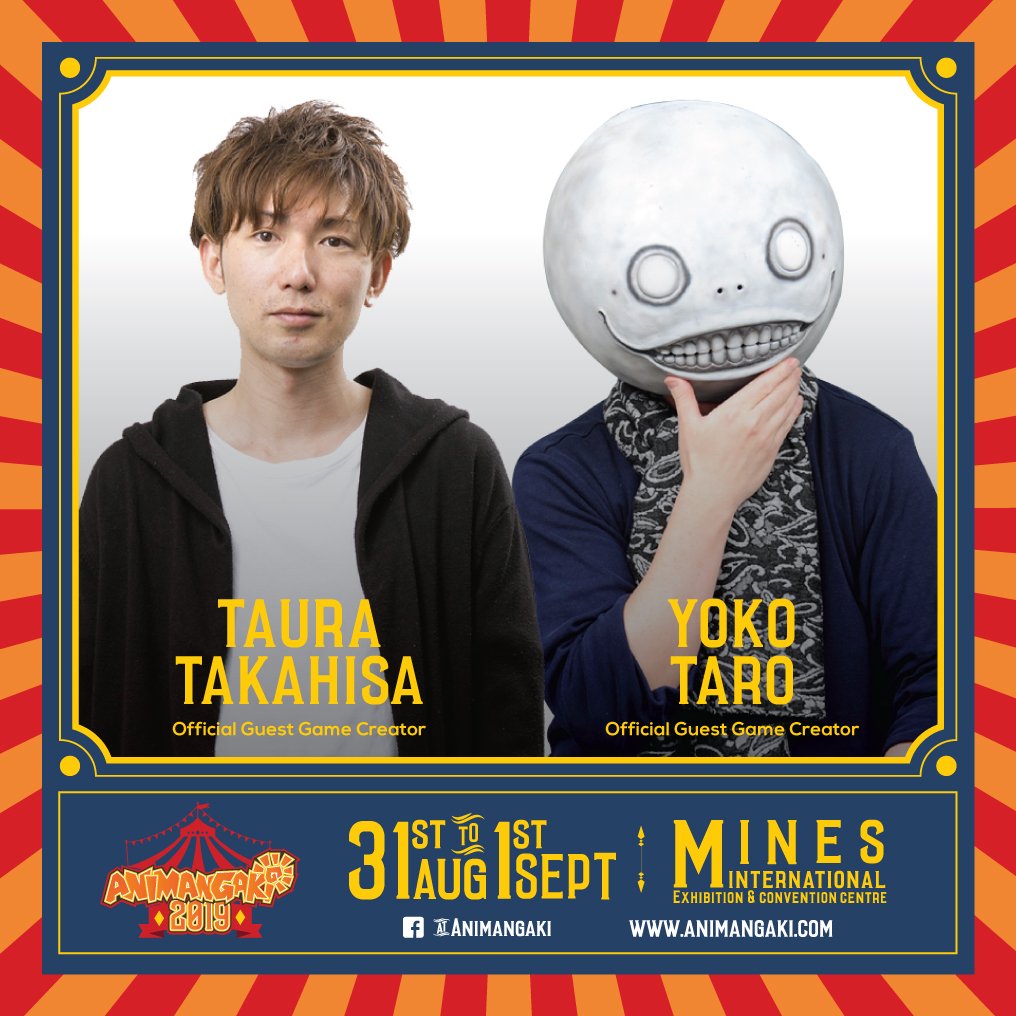 Taura Takahisa is a Platinum Games game director; his latest work is the upcoming awesomesauce action game Astral Chain where you play a cop who can tag-team with a sentient ass-kicking entity called a Legion. It's slated for Nintendo Switch and it looks pumped! 
You can post about how awesome this is on their Discord server. Animangaki 2019 will start from 31st August to 1st September at Mines International Exhibition and Convention Centre.
Last year's Animangaki featured renowned singer Donna Burke. You may know her as the woman who sang the Metal Gear themes "Snake Eater" and "Sins of the Father". Check out the feature we did about her.