Action-Adventure
Yakuza 0
RM85.00
Come for the gripping crime drama. Stay for the wacky minigames. That's how Yakuza works.
When you want to take a breather from the game's main storyline, just drop by a karaoke bar and sing out a few tunes or pay a visit to your own cabaret club and manage it to rake in huge profits.
It's hard to describe what Yakuza 0 is because it does a lot of things. One moment, you'll be running around the city beating up gangsters who have been ordered to kill you on sight and the next you'll find yourself playing one of those UFO catcher arcade machines to help a small girl get the toy she wants.
The bottom line is that Yakuza 0 is an experience like no other and I think everyone should give it a try.
Batman: Arkham City – Game of the Year Edition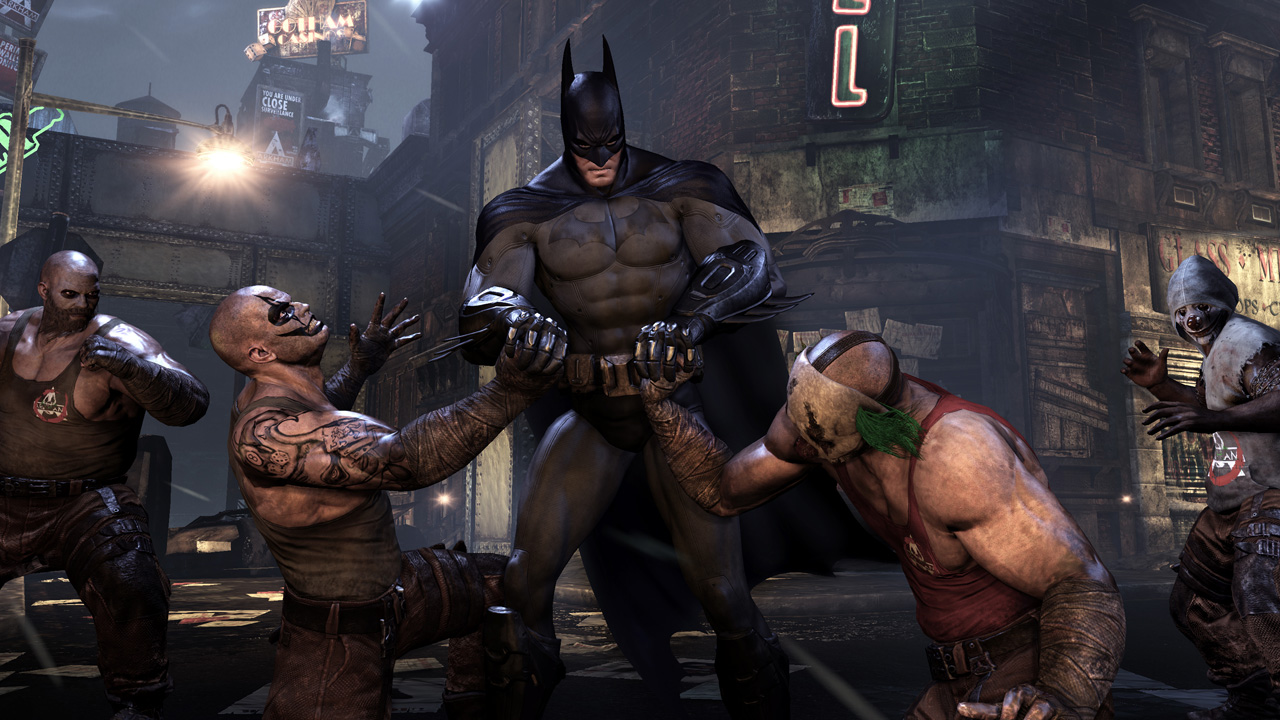 RM38.00
The Batman Arkham games are some of the best superhero games to come out in the last decade and Arkham City is usually touted as the best game in the franchise.
Even if you've never played Arkham Asylum, you won't have any trouble following the game's plot. The open-world never feels too big and the Freeflow combat may have gotten stale by now but it's still enjoyable nonetheless.
The best thing about Arkham City is how much well it brings a lot of Batman's villains to life. With appearances from memorable names like Mr. Freeze and the Penguin, the game is a treat to Batman fans.
Sleeping Dogs: Definitive Edition
RM56.00
You play as an undercover cop trying to bring down the Triads in Hong Kong.
The true appeal of Sleeping Dogs lies in its martial arts combat. It works similar to the Batman Arkham games' Freeflow system but it's a lot more satisfying and gruesome. Punch, kick, and stick your enemies' faces into saw blades to show them you mean business.
Deus Ex: Human Revolution – Director's Cut
RM37.99
You are Adam Jensen, an ex-SWAT specialist hired to protect your biotech company's secrets and projects. One day, the facility is attacked, your girlfriend is kidnapped, and you wake up the next day with half of your body replaced with cybernetic parts.
You didn't ask for this but it's your job to use stealth, direct confrontation, and your wits to get to the bottom of what happened.
There are some light RPG elements in the game but it truly shines thanks to its freedom of allowing for different ways in tackling the game's many main and side objectives.