Lovebirb is a new rhythm game by the Philippines-based Anonymous Penguin Studio, combining rhythm action with avian attraction. 
That's right, you're pretty fly. You're a bird! And you're looking to date other birds – and each scene plays out in a rhythm game level.
The game was showcased at last year's Wholesome Direct, and is now available for free download on Steam. Lovebirb is developed by a small team that's pulled a variety of references from their own library of favourite rhythm games, ranging from common to more obscure. So in between working on the release, we were able to ask them about those rhythm games!
---
What are your favourite rhythm games?
Mik Montaño, Producer at Anonymous Penguin: I'm pretty casual with rhythm games, but I grew up with Osu and Rhythm Heaven!
Tup Luisking, Programmer at Anonymous Penguin: To name a few; DJMAX RESPECT V, Patapon, BPM: Bullets Per Minute, Rhythm Heaven, and Crypt of the NecroDancer!
Val Cobankiat, UX Designer at Anonymous Penguin: I grew up playing rhythm games like Cytus and DJ MAX, but recently I've been enjoying Rhythm Doctor and Muse Dash!
JJ Zarate, Freelance Writer at Anonymous Penguin: My favourite rhythm games are Just Dance and Cytus, because getting decent scores on the hardest songs is both a physical and mental exercise.
What Do Rhythm Games Mean To You?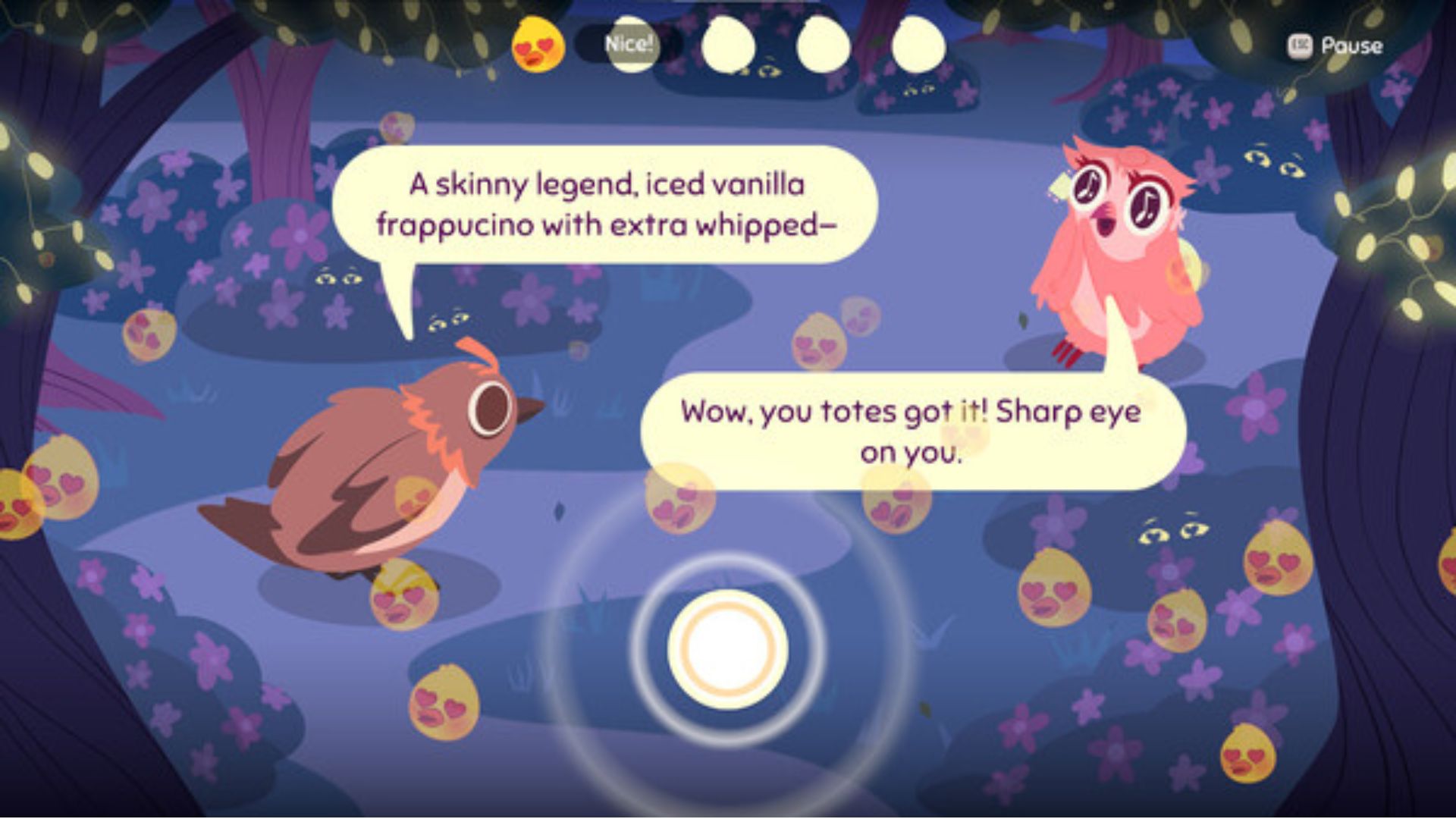 Mik: They're the kind of games that anybody can get into, regardless if they're into gaming or not.
Tup: I find rhythm games very therapeutic. They're one of my go-to genres when I need to cool down.
Val: It's a fun genre! As someone who likes music, it's nice to be able to exercise that skill.
JJ: I'm trying to avoid my family's genetic predisposition to brain rot.
What is Lovebirb in a nutshell?
Mik: We tried to incorporate that simple music rhythm game fun into Lovebirb as much as possible. We hope you'll give it a try!
Tup: Lovebirb is made with 100% love from the team ? We hope you enjoy our game and that all of your dates, in the game or in real life, are successes! 
Val: Lovebirb best dating sim! (jk)
JJ: Play Lovebirb (I did my best to write it).
Related