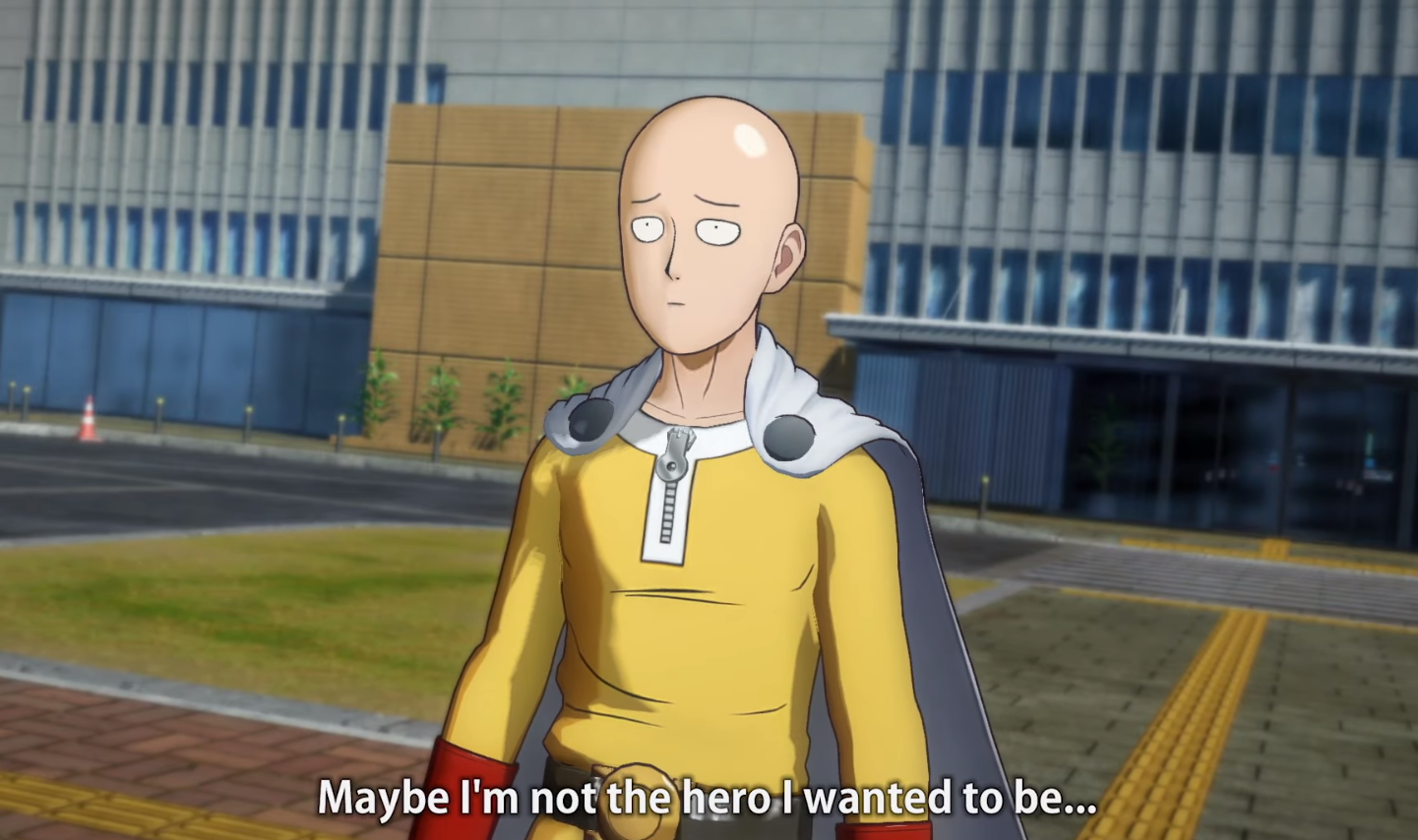 by in
Everyone knows how Saitama, the hero of One Punch Man, can KO even the biggest threat on Earth in what seems to be a subversion of the shonen anime trope. But how does one pull that off in a game without making it boring for players.
Simple: just make sure his lackadaisical attitude puts his assigned team at a disadvantage, as evident in Bandai Namco's upcoming fighting game.
One Punch Man: A Hero Nobody Knows is a 3D fighting game just like all of Bandai Namco's anime fighters, but with a twist. See, players can select a hero like Saitama for their third slot but he cannot be switched out or used until he arrives 100 seconds later to the stage.
Basically, you're stuck with only two fighters. The kicker is each fighter determines when he'll show up. Pick two weak superheroes, and you'll get him quicker compared to getting someone like Genos and Atomic Samurai (assuming they're selectable). If you're doing well in the fight, you can shave off seconds from the clock so that he arrives faster.
This seems like a neat twist to the usual 3v3 formula; your trump card depends on how well you perform during a fight. It's hard to figure out if this will work in a player vs player setting, but at least it'll be fun to recreate the manga and anime's battles. Right down to the titular character being late.