Weathering with You – or Child of Weather in Japanese – is now out in Malaysia. It's not just director Makoto Shinkai's latest film, but also the first since his 2016 hit, Your Name, which brought him into the mainstream spotlight.
Shinkai's films are varied in length, but many feature an air of poignancy and nostalgia, with romance often being a part of them as well. Strong visuals are another consistent aspect of his work, and his films' ability to wow with their backgrounds and, lately, food porn never ceases to improve.
With the recent addition of Weathering with You to his filmography, it's a good time to rank Shinkai's shorts and feature films and see how his latest work fares.
11) Other Worlds (1998)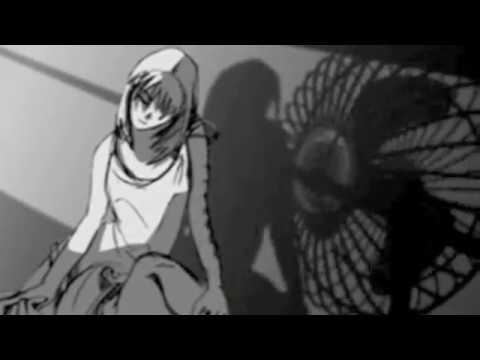 Other Worlds (Japanese title: Distant World) is a recognizably early piece of work. It's a little unrefined, with some of its black-and-white scenes resembling sketches, and it's also very short, being only a minute-and-a-half long.
The story centres on an intimate relationship that was never meant to last, with some of the unspoken lines roughly meaning: "Until you find your true love, please stay by my side".
The poignant yearning expressed by those words is an instantly familiar Shinkai theme, but the brevity and hurried pace of the film holds back the potential of its premise. It's still worth a watch though since it's just 90 seconds.
10) The Place Promised In Our Early Days (2004)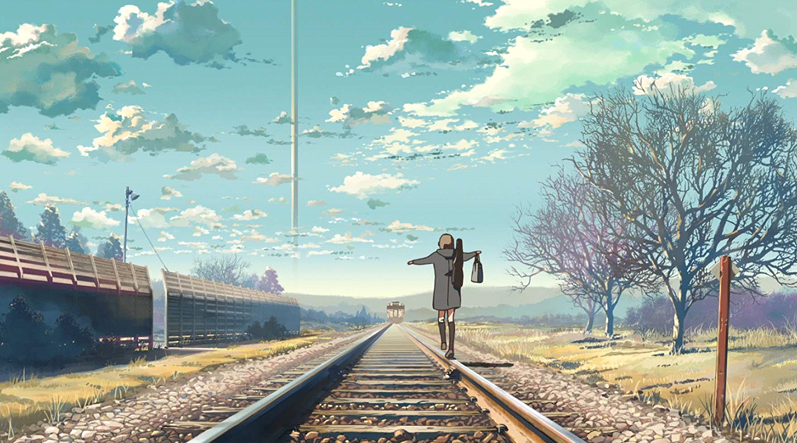 Shinkai's first feature film combines melancholic yearning with alternate history – where Japan is separated into two halves – and parallel worlds. When they were middle school students, Hiroki Fujisawa and Takuya Shirakawa dreamed of flying to a mysterious sky-piercing tower on Hokkaido (called Ezo in the film) with their classmate, Sayuri Sawatari. However, matters are complicated by Sayuri's strange, literal dreams, as well as a looming war between the two halves of Japan and the existence of other worlds.
The concept is certainly intriguing, but the actual experience is a plodding one that makes 90 minutes feel like an eternity. The speculative fiction elements are surprisingly dull, and aren't helped by the fact that they feel more like means to an end. The bigger issue is that the film just isn't as poignant as it wants or needs to be. The soundtrack tries but often sounds saccharine instead of sincere, while the central relationship doesn't feel genuine enough. The best parts of the film are its vistas, which are lovely but can't salvage the film.
9) Egao (2003)

Scrumptiously detailed apartments inhabited by lonely people aren't an uncommon sight among Shinkai's works, but Egao ("Smile" in English) also has an adorable furball. This short film/music video is about a girl with a pet hamster who suddenly remembers an ex-boyfriend, triggering a sudden bout of sadness in the process.
The story isn't much, but the combination of attractive visuals – the scenes of the hamster bounding across shifting landscapes are incredibly charming – and a really nice song make it a very pleasant watch.
8) Voices of a Distant Star (2002)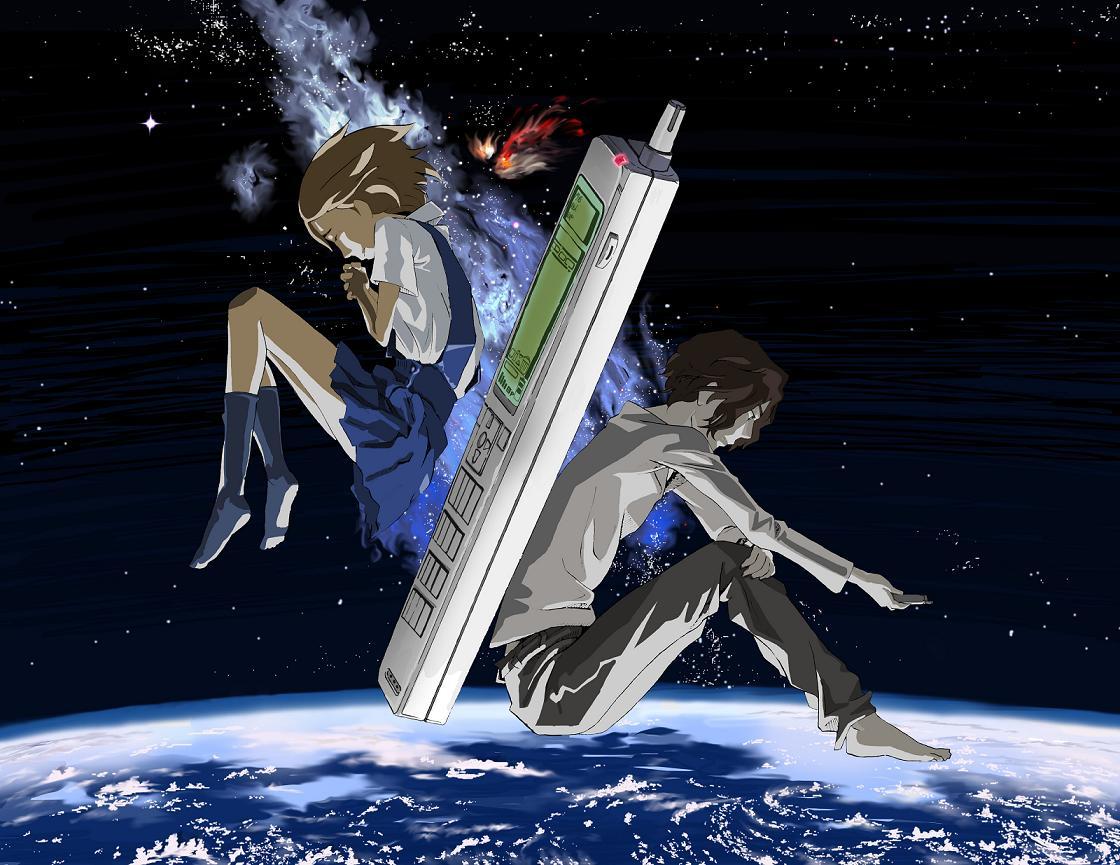 Voices of a Distant Star's combination of a long-distance relationship with 3DCG mecha battles made for an attractive DVD cover, one which was an eye-catching part of Popular Bookstore's anime section years ago. Sadly, the film itself doesn't combine these two elements with the same elegance.
The spacecraft and mecha designs don't feel like they came from the setting as the 21st Century environments on Earth, and the same sense of contrast applies to the juxtaposition between rueful rumination and kinetic mecha action. The CGI and character designs haven't aged very well either, although it's still impressive that Shinkai animated everything himself.
The rumination is done by Mikako Nagamine and Noburo Terao, close friends who are separated when the former ends up battling aliens in space instead of entering high school.
Their phones keep them connected, but the further Mikako is from Earth, the longer it takes for her messages to reach Noburo – at one point, the estimated delivery time exceeds an entire year. It's not bad, but a later film in this feature did the separated-by-distance theme better.
Fun fact: Donna Burke, who sang Metal Gear Solid V's Sins of the Father, had a small role in this film.
7) She and Her Cat: Their Standing Points (1999)
This award-winning short, which received an anime series adaptation in 2016, is about a cat called Chobi (voiced by Shinkai himself) who is fond of his female owner (voiced by Shinkai's wife, Mika Shinohara). Through his thoughts, the film provides a glimpse into the life of a young woman who is experiencing loneliness and unhappiness in the city. It's never stated if she has a boyfriend, but Chobi's seemingly irrelevant relationship with another cat, Mimi, may in fact be a reflection of the woman's own love life.
Although presented in monochrome, the film's layouts, lighting, and details (the cats however are drawn simply) make each scene an aesthetic success. Unlike Other Worlds, there is also time to enjoy these scenes – the short runs for slightly less than five minutes, but feels longer than that. She and Her Cat's story never felt moving for me, but it's not an insubstantial experience.
6) Children Who Chase Lost Voices (2011)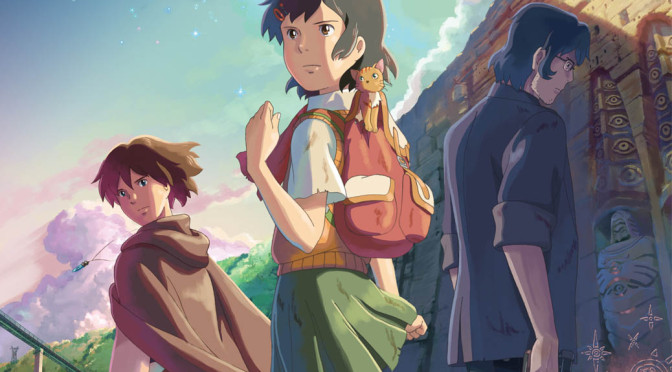 Shinkai has been thought of as the next Hayao Miyazaki, but his films (even the more fantastical ones) don't usually invite direct comparisons to Studio Ghibli's often fantasy-based offerings. Children Who Chase Lost Voices is an exception, thanks to the mythical, underground land of Agartha and an art style that looks more Ghibli than typical Shinkai.
While the film doesn't feel as charming or magical as Ghibli's best, the journey into Agartha is still an interesting one with some fascinating sights. The land is believed to have the power to reunite the living with the dead, and so the main characters are guided not by a keen sense of exploration, but by loss. The film's primary message – that we have to learn to move on – is pretty obvious, but it imbues the proceedings with a palpable sense of pathos.
Unfortunately, the characters' journey culminates with a quick climax that isn't weighty enough.
Related