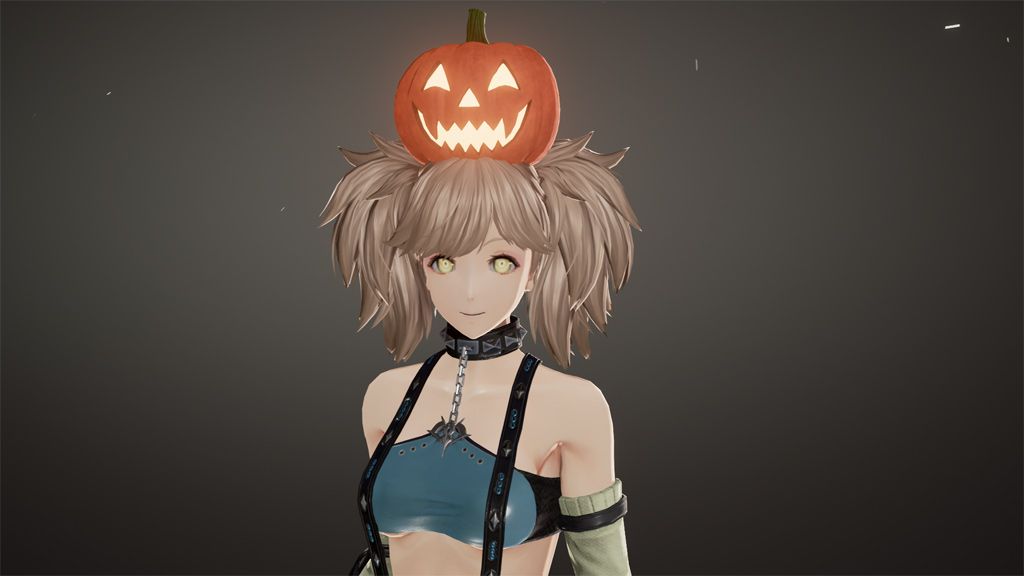 by in
Bandai Namco has announced that the next Code Vein update, version 1.04, will be launched at the end of October 2019. Get ready to lose more hours in the character creator menu because Halloween accessories are coming!
Here's everything that's coming in the patch:
Character Creation

New Halloween-themed accessories, colour pallets, and face paints.
New function for hair parts that allow usage of left-right symmetry.

Exploration

Change partners at Mistle from the beginning.
Lock map direction.
Turn off conversations during exploration.
Pop-up messages while getting abnormal conditions.
Changing trigger conditions for "the Trial of Blood".
Ichor can be drained from training sandbag.
I'm particularly thankful for the ability to change our partners at any Mistle. It's a feature that was available in most of the game's demo builds and I was a bit disappointed to find out that we'd have to switch partners manually at the hub when I played the final game.
If you haven't played Code Vein but it piqued your interest, check out our review. It might help you make a decision.