I don't vividly remember the first Maleficent movie and this time, I'm not blaming my poor memory. It was a forgettable retcon of a beloved Disney story that had Angelina Jolie's face plastered all over it. The sequel is actually just more of that but with less substance. Don't be fooled by the subtitle, this isn't a movie that will introduce any big changes in Maleficent's morality.
Maleficent: Mistress of Evil is a direct sequel to the 2014 movie. It's very straightforward. Maleficent (Angelina Jolie) has crowned Aurora (Elle Fanning) as the queen of the Moors, the forest kingdom where magical creatures called fairies live in harmony with mother nature.
The plot is set into motion when Prince Phillip (Harris Dickinson) decides to propose to Aurora. Their marriage would unite the Moors and the human kingdom that Prince Phillip comes from. As shown in the trailers, Queen Ingrith (Michelle Pfeiffer) isn't all too happy about her son marrying the woman raised by Maleficent.
Now that we've gotten the plot synopsis out of the way, let's get down to business.
Twice Upon A Time
Assuming you're approaching this movie as a childless adult and not a parent, you won't find anything amazing in the plot. In fact, you'd be even less capable of enjoying it if you've spent time watching 8PM Malay dramas. It's the all-too-familiar tale of a vengeful mother-in-law who will stop at nothing to ruin her son's wedding because she's got some kind of problem against the bride-to-be or in this case, the bride-to-be's magical godmother and her forest-dwelling subjects.
Proof of how lazily written this movie is can be found in the first few minutes. Remember everything that happened in the first movie? Well, people simply have forgotten so they're scared of Maleficent. Again.
As battles between humans and fairies were raging on the screen, I was having a battle of my own against the monster known as drowsiness. The movie never even attempts to do anything surprising. Everything that happens from start to end can be predicted the moment the villain is revealed, which is about 20 minutes into the movie. At least the first movie tried to do something new by portraying Maleficent as a tragic hero. This time, they just cram all the boring Disney stereotypes and cliches into a movie.
I'd love to talk about the plot holes I found but hey, this isn't the kind of movie to be analysed that much. It's a movie made for the whole family and should be approached as such.
In that perspective, I'll say that it does a decent job. The amazing CGI coupled together with the main theme of harmony between species is enough to make this enjoyable for kids and parents.
Jolie Good Show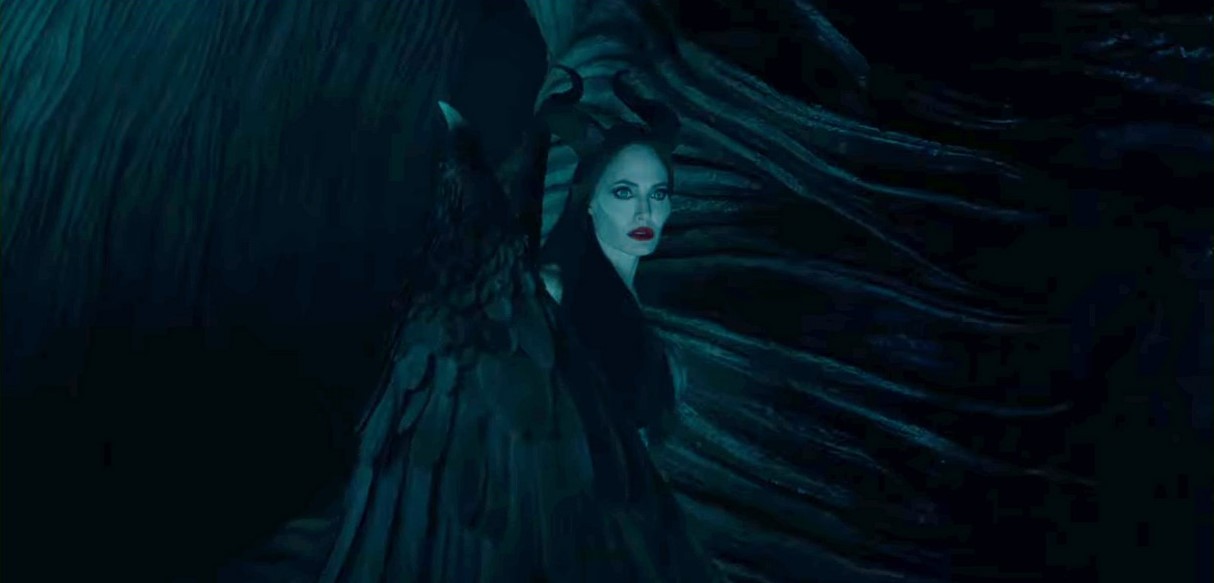 Speaking of the amazing CGI, it's probably the only thing I enjoyed about the movie. Mistress of Evil's overall aesthictic values are beautiful. From Maleficent's bright yellow-green eyes to Aurora's many dresses, the movie never stops serving the audience magical eye candy.
One particular shot in the movie was so picturesque that I felt like framing it. and the best part is that it was almost entirely in grayscale.
As I wrote earlier, I didn't enjoy the plot of Mistress of Evil. However, I'll admit that I grew attached to the characters. Perhaps that's because I kinda enjoyed the first movie but whatever the reason is, some of the scenes in the movie's climax still got me shedding a few tears. I'd say it's because I found none of the characters annoying.
Out of all the characters, Angelina Jolie's Maleficent is still my favourite. Just like in the first movie, it's thanks to her that Mistress of Evil is somewhat enjoyable. However, her role isn't as big as in the first movie so there's a lot less dialogue and expressions coming from her. Most of the scenes are focused on the evil queen, who isn't all that interesting despite Michelle Pfeiffer doing her best to bring the character to life.
For Whom And For What Purpose?
Maleficent: Mistress of Evil ultimately succeeds in being nothing more than a made-for-TV Disney movie with extremely high production values. Every moment of watching this film made me wonder about who exactly the producers were aiming to please with this movie. It gives nothing new for fans of the first movie and gives newcomers something stale and boring.
Even if I were talking to parents who were looking for something fun to watch with their kids, it's hard to recommend Mistress of Evil. Kid-friendly jokes are almost non-existent. Heck, I only remember being amused for three times throughout the 1 hour 58 minutes runtime.
There's also a fair bit of violence and death too but the characters aren't really sad about the losses so it's really weird.
If you've got a Netflix subscription, I'd suggest just staying at home to watch the first movie. It's at least two times more enjoyable and has Angelina Jolie delivering a wonderful performance as the tragic villain-turned-hero.
FINAL SCORE: 40/100
We received a preview screening courtesy of Walt Disney Malaysia. Maleficent: Mistress of Evil premieres in Malaysian cinemas on 16 October 2019.