Platform: PC (Steam), iOS (Apple Arcade)
Genre: Squad management sim plus semi-auto strategic 2D battler.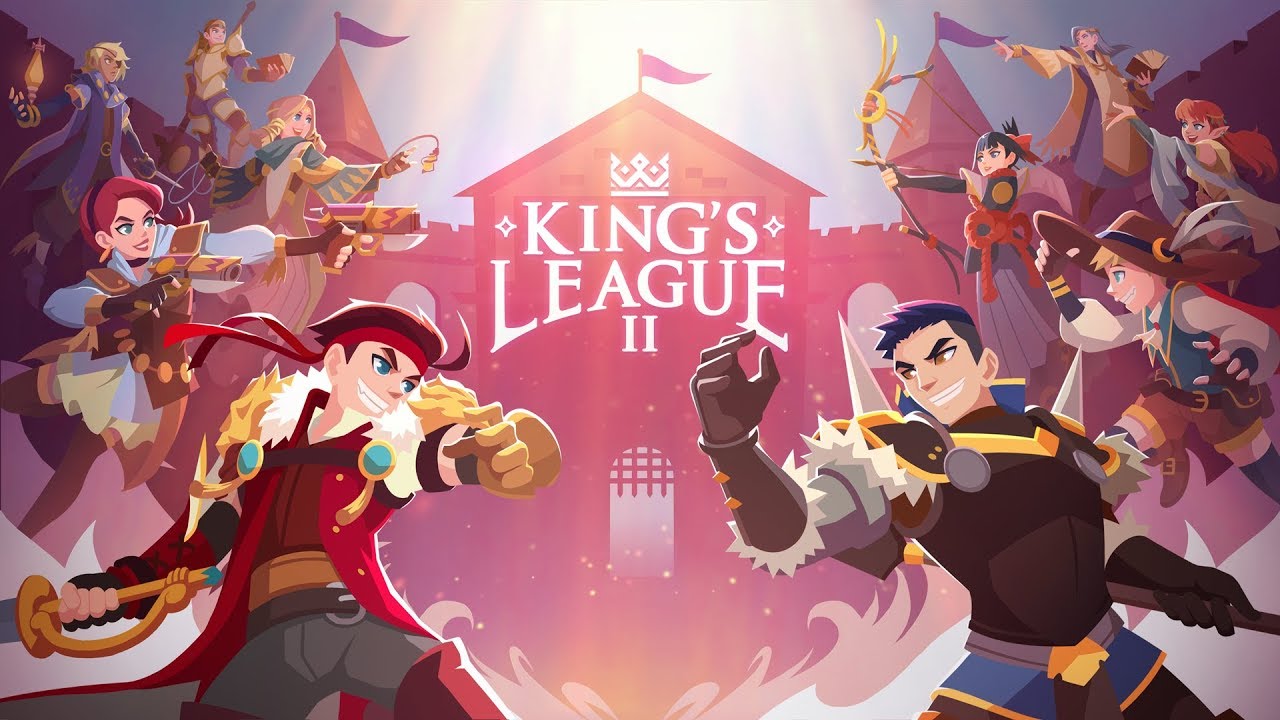 My first encounter with King's League II was at Level Up KL 2019. There was a small booth set up by the developers, Kurechii and they were letting people demo the game on a laptop. What made me interested to try out the game was actually the artstyle. It was a good combination of cute and cool.
After trying out the game for about 15 minutes or so, I knew I had to get the game. I contacted the developers and got myself a review code for Steam. I've been playing the game for about 7 hours now and I must say that I'm pretty much hooked. Unfortunately, there's not much else beyond those hours.
I want to make it clear that I've never played the first game King's League: Odyssey. However, King's League II is perfectly accessible to anyone new to the series as it seems to present an entirely new story and all the game mechanics are very easy to understand.
Lionheart's Leap Into The League
The highlight of King's League II is its Story Mode. It puts you in the shoes of a young warrior named Maxwell who wants to prove himself by getting into the King's League tournaments. To do that, you'll have to fight your way against other teams in three other tournaments before you make it into the league and then face even tougher opponents.
In terms of plot and dialogue, King's League II doesn't do anything revolutionary or even noteworthy. The main storyline never really surprised me or made me care a lot about the characters. One redeeming quality of the story is that it at least gives context to your actions in the game, which is something almost nonexistent in Classic Mode but I'll get into that later.
Occasionally, the game lets you make choices that don't really affect the story but adds a layer a depth and control in your adventures. It's a pleasant addition that really enhances the Story Mode.
As I mentioned earlier, the artstyle is the true star of the game. Characters aren't all that memorable but they are very nice to look at. Every single NPC you meet along the way in your adventure has a distinct look and the simple "moving-images" style of animation is enough to give them some much-needed personality.
No Automatic Victories
The core gameplay of King's League II is split into two phases. Most of your time will be spent managing your team members who comprise of either standard-issue grunts or unique Story Mode-exclusive characters. The game categorises these units according to their classes which include warriors, archers, mages, healers, and more. Once your characters reach a certain level, you unlock advanced classes for them such lancer, hunter, ranger, and more.
At first glance, the class system may seem very simple but when you factor in how battles are done in the game, there's actually a surprising amount of depth. Each class has one skill that can be activated in battle and knowing when to activate them is sometimes the difference between winning and losing. It gets even crazier when you unlock advanced classes which not only have different skills but also encourage different playstyles.
I remember advancing one of my warriors into a knight which gave him a temporary invincibility skill and boosted his defence. The other option was to turn him into a gladiator which would've made him a great attacker at the cost of having low health.
Battles are automatically played out with players only deciding when skills are used. The fact that only one unit can use their skill at any given time and using it resets the cooldown for the whole team is pretty annoying. It's made fair by the fact that your CPU opponent is also tied to the same limitations.
When units get hit, they get knocked back a bit. This is why arrangement is important.
Before a battle begins, you choose your units' positions in battle. Putting your warriors in front might be a good idea in some battles but sometimes it's better to put them at the back where they can start using their skills as they advance forward. When units get hit, they get knocked back a bit. This is why army arrangement is important.
Gym, Swim, Read, Repeat
Outside of battle, you will be focusing on preparing for them. There's quite a lot to do and given the short time window, this ensures that every cycle of preparation is brief enough that they become addictive.
To make it clear, here's a list of things you can do to prepare for battle:
Do a quest and gain rewards such as gold, crystals, and reputation with different guilds which will help you in many ways.
Explore dungeons to get rare gear and increase some stats along the way.
Become the warden of a town by defeating their characters. You'll get a monthly tribute of gold, crystals, and training points from them if you win.
Visit the merchant to buy gear.
Recruit new units.
Order your units to raise their stats through various training activities such as going to the gym, swimming, dancing, and more.
As you can see, I wasn't kidding when I said that there's a lot to do. The problem is that you can't do everything due to how limited your time and resources are. Fortunately, the game will prevent from progressing the story if you fail to win the main battles of the tournament you're currently in. Technically, this allows you to redo the tournament while keeping the progress of your characters.
Classic Mode is everything I've mentioned above except without a story. It's quite obvious that Classic Mode is designed to add replayability to the game and for me, it succeeds in doing that. Without having to skip through tons of dialogue and lose to a few unwinnable boss fights, it's been really good at swallowing up my time.
Pocket Tactics
Having played King's League II on Steam, I'd say I really enjoyed the game despite the many annoyances and weaknesses it had. The core gameplay is simple yet satisfying which is a great combination in making an addictive game. I think it's also worth bringing up that the game has zero microtransactions and pay-to-win mechanics despite it also being available on the Apple Arcade.
Speaking of the Apple Arcade, I truly believe this game belongs on mobiles rather than on PC. Don't get me wrong, it works perfectly fine on computers but in terms of value, it will give you more bang-for-buck if you get it in Apple Arcade because that means you're also getting access to tons of other games.
Pros
Beautiful artstyle with lovely character designs.
Core gameplay is addictive.
Battles are simple to learn but will take time to master.
Classic Mode adds replayability.
Cons
Dull storyline with stereotypical characters and dialogue.
Multitasking and control issues.
Game crashed on me once while skipping dialogue.
FINAL SCORE: 70/100
---
King's League II was reviewed on PC with a review code provided by the game's developer. You can check out the game's Steam store page here.
Related