By Burhanudin Zamri|December 11, 2019|
Esports history has hit another milestone.
For the first time ever, esports is featured as a medal sport in an international sports event, namely the SEA Games 2019. All matches have concluded on 10 December 2019. Let's take a look at who won those medals.
The SEA Games 2019 Esports tournament was participated by 8 countries from the Southeast Asian region. The teams and players competed in 6 video games for a total of 18 medals. The event was held at the Filoil Flying V Centre in San Juan from 5 December to 10 December 2019.
Here are the respective winners of each game:
Dota 2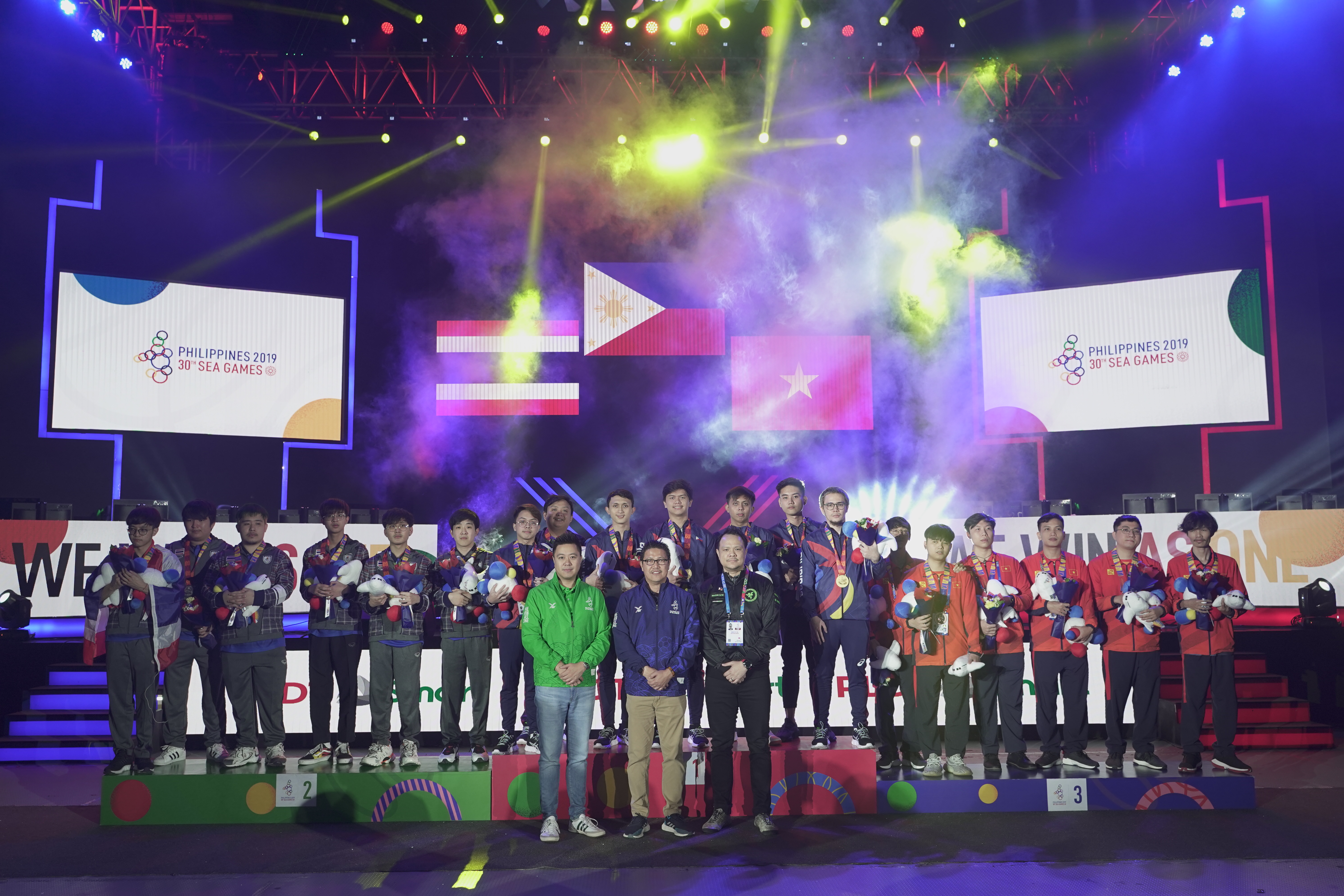 Gold: The Philippines
Silver: Thailand
Bronze: Vietnam
Arena of Valor
Gold: Thailand
Silver: Indonesia
Bronze: Vietnam
Mobile Legends: Bang Bang
Gold: The Philippines
Silver: Indonesia
Bronze: Malaysia
Hearthstone
Gold: Malaysia
Silver: Thailand
Bronze: Singapore
Tekken 7
Gold: Thailand
Silver: The Philippines
Bronze: The Philippines
StarCraft II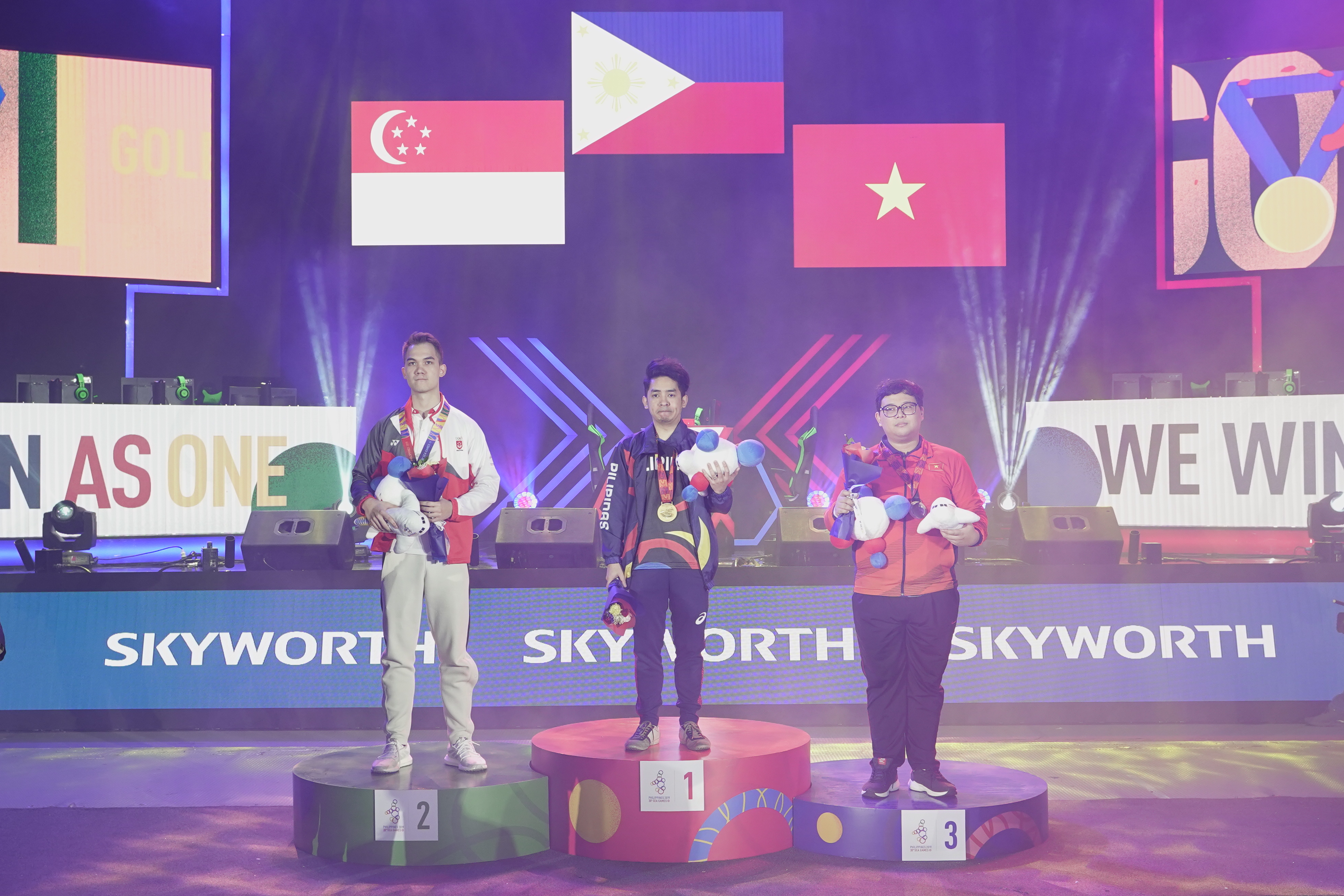 Gold: The Philippines
Silver: Singapore
Bronze: Vietnam
---
Here are the total medals won.
Philippines – 3 Gold, 1 Silver, 1 Bronze
Malaysia – 1 Gold, 1 Bronze
Singapore – 1 Silver, 1 Bronze
Thailand – 2 Gold, 2 Silver
Vietnam – 3 Bronze
Laos, Myanmar, and Cambodia did not bring home any medals.
---
How did Malaysia fare?
Malaysia is very proud to have found its first esports gold medalist in Hearthstone player Dr. Yew "wkyew90" Weng Kean. That "Dr." in his name isn't just for show. He has a PhD in Electrical Engineering and is currently teaching as an assistant professor at Heriot-Watt University Malaysia in Putrajaya.
There's no shame in bringing home a bronze medal. The Malaysian MLBB team Shopee Bosskurr deserves a great amount of respect for making into the top 3 MLBB teams in Southeast Asia. The team consists of:
Ahmad Ali Huzaifi Abdullah
Abdul Wandi Abdul Kadir
Izme Haqeem Hamsjid
Muhammad Hazeem Onn
Jamil Nurolla
Mohd Faris Zakaria
---
Overall, it was a great event that went quite smoothly. The true importance of esports at SEA Games 2019 is that it represents one of the biggest steps in merging together esports and traditional sports. No doubt this will improve the perception of esports as an industry and a lifestyle.
For the countries that didn't bring home any medals, it was still a great experience to be able to compete on the international stage. With esports now being counted as one of the medal sports in SEA Games, we can expect another week of awesome matches in the 2021 SEA Games.
Image credits: Razer.