By Alleef Ashaari|February 21, 2020|
The time has come for more than just Baby Yoda merchandise or S.H.Figuarts of The Mandalorian.
The Lego Razor Crest set will launch on 1 September 2020 as a massive set consisting of a whopping 1023 pieces and five Mini-figures, including The Mandalorian or Din Djarin, Greef Karga, an Imperial Scout Trooper, Baby Yoda, and the bounty hunter droid IG-11.
To those unfamiliar, the Razor Crest is the titular Mandalorian's trusty ship, and it looks like Lego has really paid painstaking attention to the details. The Lego Razor Crest is 5.5 inches tall, 15 inches long and 11 inches wide.
It's complete with an elevated cockpit, in which both Djarin and Baby Yoda can sit, equipped with two turret blasters in the front, as well as landing gear below along with side doors that open and main thruster engines on both sides.
You can already preorder it now for US$129.99 (or roughly RMR545+) at Amazon.
However, this won't be the only Lego set for The Mandalorian. There will also be a new pair of Brickheadz coming to town, which are basically collectible figures made from bricks.
For US$19.99 (or roughly RM83+), you can purchase Lego BrickHeadz of The Mandalorian and Baby Yoda (including his adorable little pod). Each BrickHead measures 3 inches tall, and it takes 295 pieces to build both of them.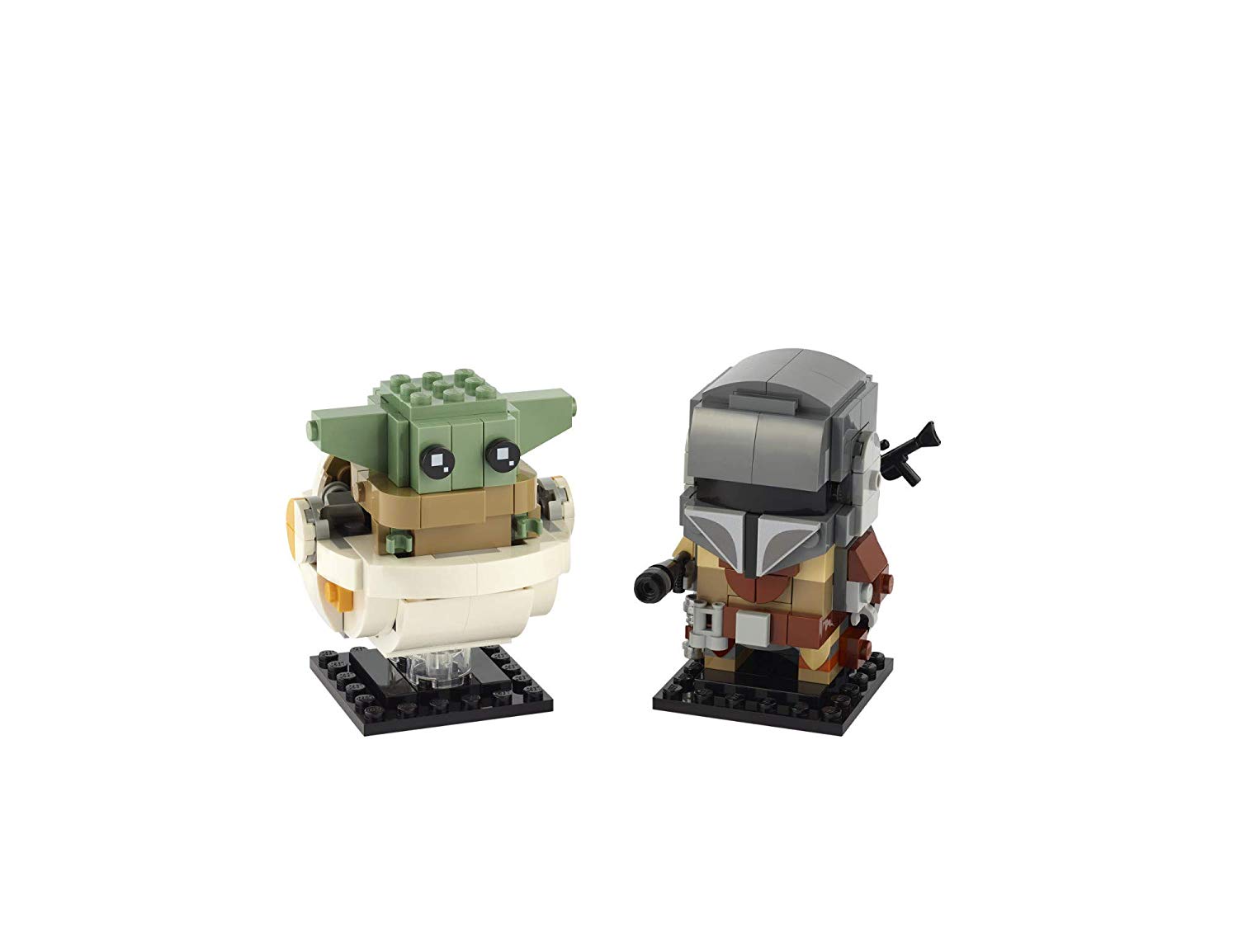 You can already preorder the pair of Lego BrickHeadz now on Amazon, and it will be releasing on 1 August 2020.
Meanwhile, The Mandalorian Season 2 is slated to arrive sometime in October 2020. In the meantime, check out my top ten Star Wars characters of all time, or head on over here for the chronological guide to Star Wars The Clone Wars (and the best story arcs in the series to date).
---
Related