By Kenn Leandre|February 13, 2020|
Coming in hot after yesterday's launch of Season 2 for Call of Duty: Modern Warfare, a whole bunch of leaks started popping up on Reddit which all but confirms the imminent arrival of a battle royale mode into the game, called 'Warzone'.
Following the humongous update which chomped up over 50GB of space on my PS4, a peculiar, inaccessible tab labeled 'Classified' appeared on the main menu. Many theories popped up, as CoD YouTuber Inkslasher pointed out, including the potential of a new 'Infected Groundwar' mode which was teased a while back as well as access to Modern Warfare 2 remastered.
However, these theories do not hold much water considering that 'Infected Groundwar' should not require a specific tab in the landing page while Modern Warfare 2 would siphon the focus from the core experience, impacting the player pool.
Which leads to the most likely scenario – the dawn of the highly demanded battle royale mode.
The launch trailer for Season 2 left tons of clues to the popular mode including squads of four jumping off an airplane while firefights can be clearly seen happening on the ground.
[youtube https://www.youtube.com/watch?v=SczPkU9_aHs&w=560&h=315]
Dedicated redditors and data miners have also uncovered several leaked images which all but confirm Warzone being just around the corner. We'd gladly share those images here but seems that Activision have been on the warpath in taking down those images on Twitter and other online platforms.
Since we don't want to risk in receiving a DMCA email, you can view it here.
So what do we get out from all of this? For one, by calling on a DMCA strike for those images posted, Activision pretty much confirms the legitimacy of the images. If they were fan-made, why would they be so hot and bothered, right?
Dear Activision,
In the wise words of DJ Khaled: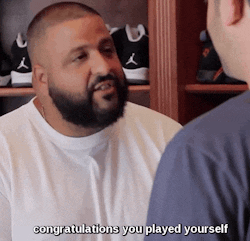 In our review, we detailed extensively why we loved Modern Warfare. You can read the full review here. Meanwhile, we'll keep on grinding and leveling up in Season 2 up as we wait patiently for the battle royale mode.
---
Related