All I remember of Trolls were the scraggly-looking dolls with scruffy hair from when I was a kid. When the Trolls animated movie came out in 2016, I dismissed it, only watching it several days ago to prepare for Trolls World Tour.
I was surprised to discover that it was by Dreamworks Animation and that it was a decent animated movie, though one that didn't necessarily warrant a sequel. Plus, it only grossed US$346.9 million, which wasn't much compared to the billions made by Disney Pixar and even Illumination's Minions/Despicable Me franchise.
Still, the studio somehow decided to make a sequel anyway and Trolls World Tour turns out to be superior to its generic and simplistic predecessor by incorporating even more eye-popping bedazzling visuals and most importantly, more music.
Sing It For The Trolls
The first Trolls movie was just okay, but was hampered by its boring and simplistic plot we've already seen in a million other animated movies (protagonists who go on a quest to save their village/friends/family from destruction). While the story in Trolls World Tour isn't that much more complex, at least it offers a significantly more interesting and unique premise.
In Trolls World Tour, the Trolls from the first movie discover that they are but one of six different tribes each devoted to a different form of music: Pop, Funk, Classical, Techno, Country and Rock. The story begins with the Rock Trolls on a warpath to unite all the Trolls into One Nation Under Rock.
It may seem predictable and conforming to stereotypes that the Rock Trolls are the antagonists, but the movie's underlying message is a good and worthy one, especially in this post-Brexit-Trump-administration-Malaysian-political-crisis world. Am I looking too much into what is ultimately an animated movie catering to kids? Of course not.
Consider this, the Rock Trolls want to establish peace, order, and stability, but by forcing Rock music on the other Trolls, as they believe that different music is what caused them to remain isolated into different tribes. 'Different music', which is clearly a thinly-veiled allegory for different cultures, religion, or skin colour, is frowned upon and rejected.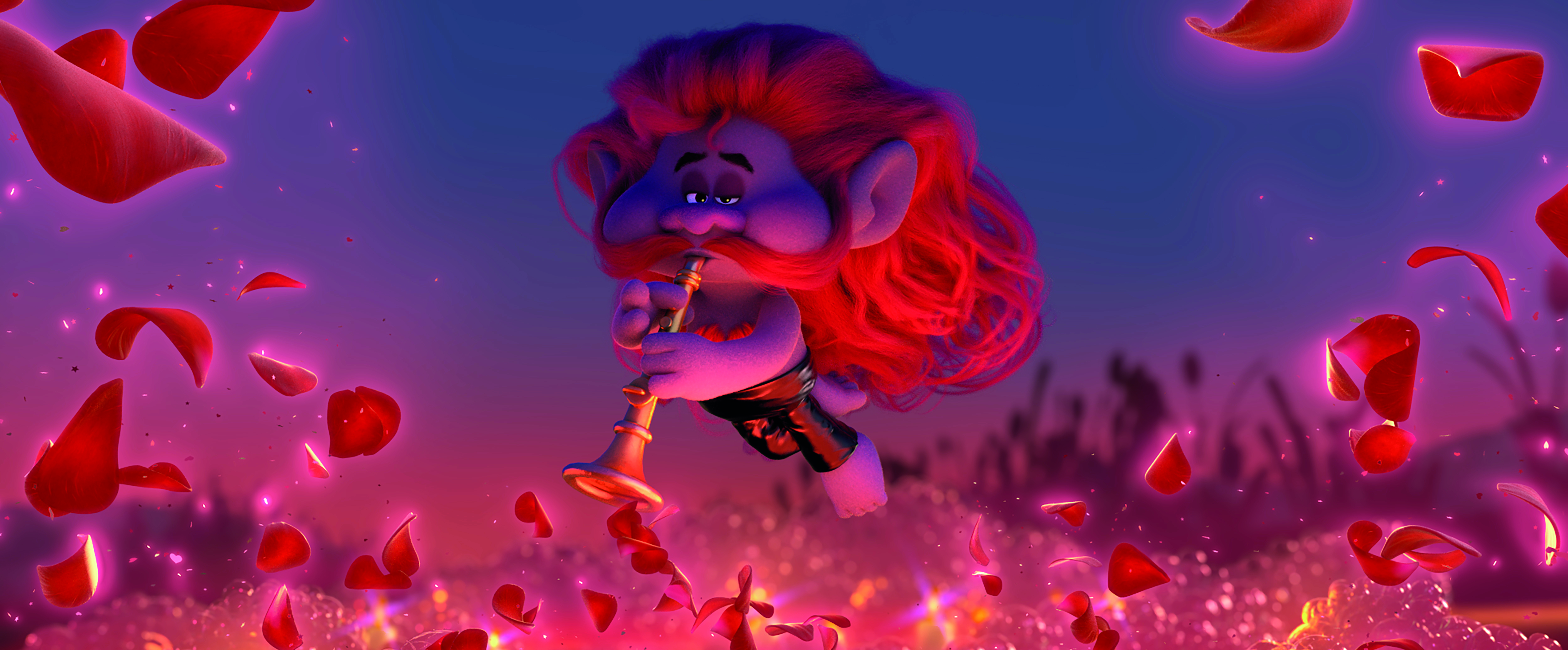 I like the fact that the heroic Pop Trolls are not exempt from making similar mistakes. For instance, when Queen Poppy first encounters the Country Trolls, she finds their music too sad for her tastes, which leads her to make the assumption that these Country Trolls don't know what happy music sounds like.
She then proceeds to perform not one but 'every' pop song she knows. Sure, she's technically not forcing the Country Trolls to like her music, but that's essentially similar to what the Rock Trolls are guilty of: they both think that they know what's best for others without bothering to understand or comprehend beforehand.
Trolls World Tour teaches us to embrace our differences to promote harmony, which is an essential lesson in today's increasingly-divided era. I'm not usually for overly-preachy movies, even if they are for kids, but this movie manages to do that convincingly and without coming on too strong.
Music, Music, And More Music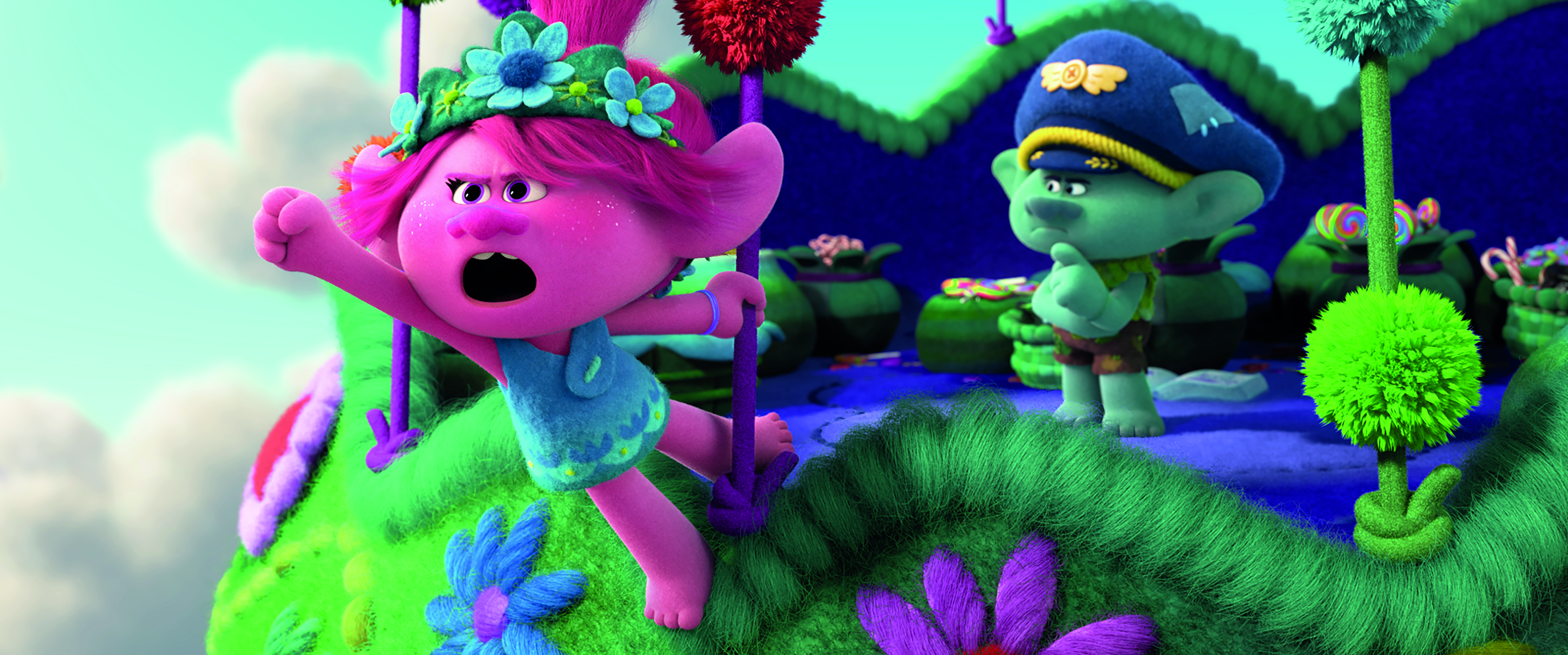 2016's Trolls did feature music, but Trolls World Tour gives more bang for the buck by featuring a lot more songs, with a heavier emphasis on musical numbers compared to its predecessor. Almost every scene comes with music, as the movie bombards you with song after song.
Adults may find that either endearing or annoying, but kids will surely love it. Unfortunately, I didn't find anything in this movie that's as memorable or catchy as the first movie's hit number "Can't Stop This Feeling". That song was not only nominated for an Oscar, but it was playing repeatedly on the radio all year long.
Still, for a movie that's supposed to have you embracing "different music", Trolls World Tour remains mostly filled with pop music and songs. Don't expect much of Rock music or any of the other genres. The Pop Trolls are still the main protagonists, after all, and pop is still more popular with kids than anything else.
Having said that, Trolls World Tour's choice of rock songs seem to be premedicated and intent on making older viewers feel, well, older. These include songs like Scorpions' Rock You Like A Hurricane and other classic hits (most of which, I realised, were from the 80s, go figure).
Let's also not forget that the real reason that the music is great owes itself to the impressive cast consisting of actual singers and musicians. We have Anna Kendrick and Justin Timberlake returning as Queen Poppy and Branch, both of whom make a cute couple. We also have Mary J. Blige, Kelly Clarkson, Gwen Stefani, K-Pop group Red Velvet, the legendary Ozzy Osbourne, and more.
Some of these (like Ozzy Osbourne and Red Velvet) are criminally underused, while others get their share of shine and screentime, especially Kelly Clarkson as Country Trolls leader Delta Dawn, who actually gets the opportunity of showcasing her vocal prowess by belting out some tunes.
Dazzling Explosion Of Colours
The visuals in Trolls World Tour might not be as impressive (tech-wise or plot-wise) as the likes of Frozen 2 or Toy Story 4, but it makes up for that in other ways. The dazzling array of eye-popping colours and oceans of glitter make this a charming visual feast of its own. When I say oceans of glitter, I literally mean that.
The different tribes of Trolls also provide Dreamworks animators with the chance to show off their skills in the art of animation. They all have distinctive physical traits that distinguish them, an improvement over the bland and unimaginative designs of the weird ogre-like antagonists from the first movie.
It Brings Joy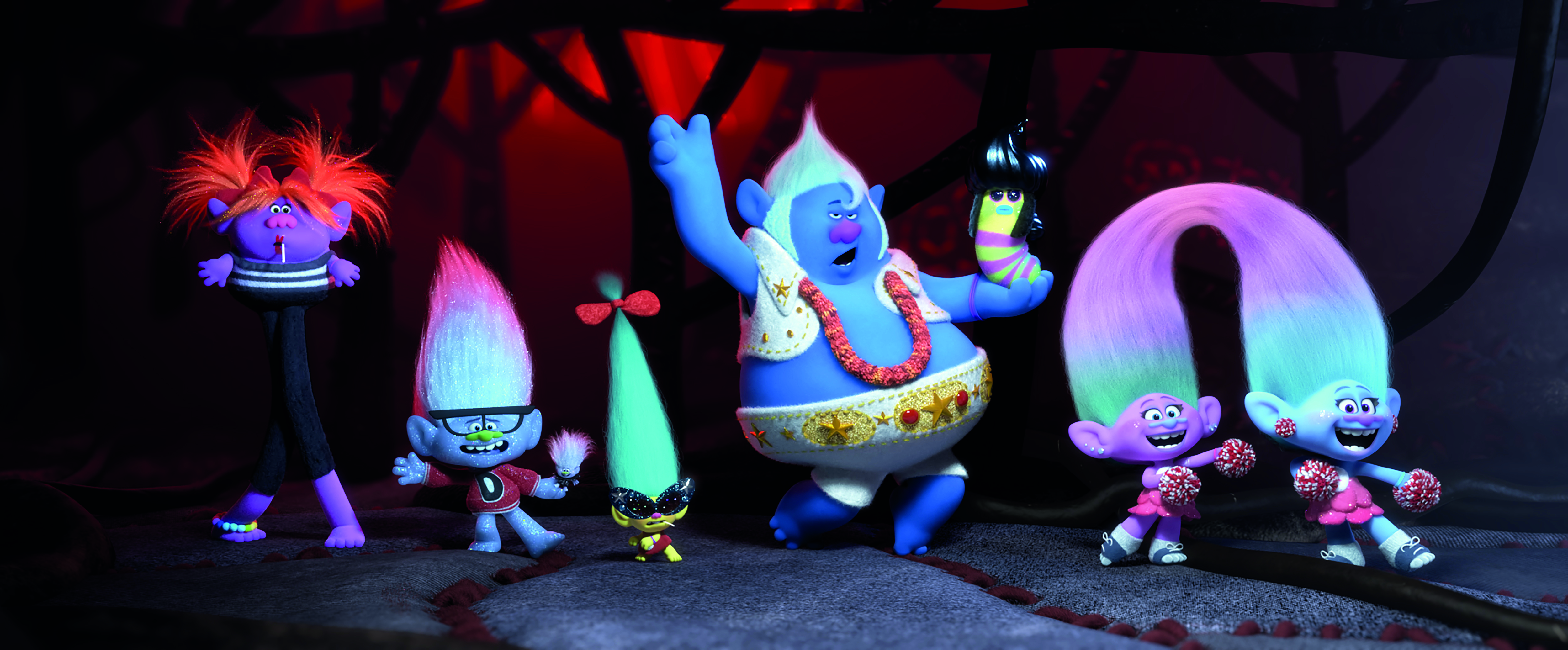 Trolls World Tour isn't as good as other superior animated movies or even Dreamworks' own better movies like the How To Train Your Dragon trilogy. It doesn't have to be because, at the end of the day, its target audience is for families and kids.
It's fun, beautiful, and has lots of music, and that's enough, especially with the added advantage of having a great and timely message for the youth.
FINAL SCORE: 60/100
We received a special preview screening courtesy of United International Pictures Malaysia. Trolls World Tour premieres in Malaysian cinemas on 12 March 2020.
---