By Melvyn Tan|April 8, 2020|
Call of Duty: Modern Warfare Season Three is here, which means another bunch of free content for both the main game and Warzone.
Alongside the brand new content are some familiar sights. There are three new maps coming to Modern Warfare, and one of these is a remastered version of Call of Duty 4's Backlot called Talsik Backlot.
The Activision blog says, "for those who are playing this map for the first time, prepare for a great mix of close-quarters combat and long-range sniper duels".
In addition, Alex from the Modern Warfare campaign is returning as an Operator. While he didn't perish from his self-sacrifice in the campaign, the promotional image shows that he now has a prosthetic leg. However, it's clear that he's still able to serve, and he'll be joining the battle in Verdansk.
For the other two maps, the three-laned Hovec Sawmill map will feature a mix of mid-range and long-range combat, while Aniyah Incursion is "based around the central palace" from Aniyah Palace, which was made for 10v10 and Ground War.
The blog advises players to look out for the map's long sightlines and "small crawl spaces" that can be used for flanking and adds that aiming Killstreaks will be tricky here.
Modern Warfare will also see new modes like Demolition, Gun Game Reloaded, and variations of Gunfight are on the way. Meanwhile, Warzone's Battle Royale and Plunder modes will let players team up in squads of four in Quads. New modes and playlists that alter the loot pool are promised as well.
There's also be new Battle Pass content, with weapons like the Renetti handgun and the SKS marksman rifle ready to be earned. You can see the full rundown at Activision's blog.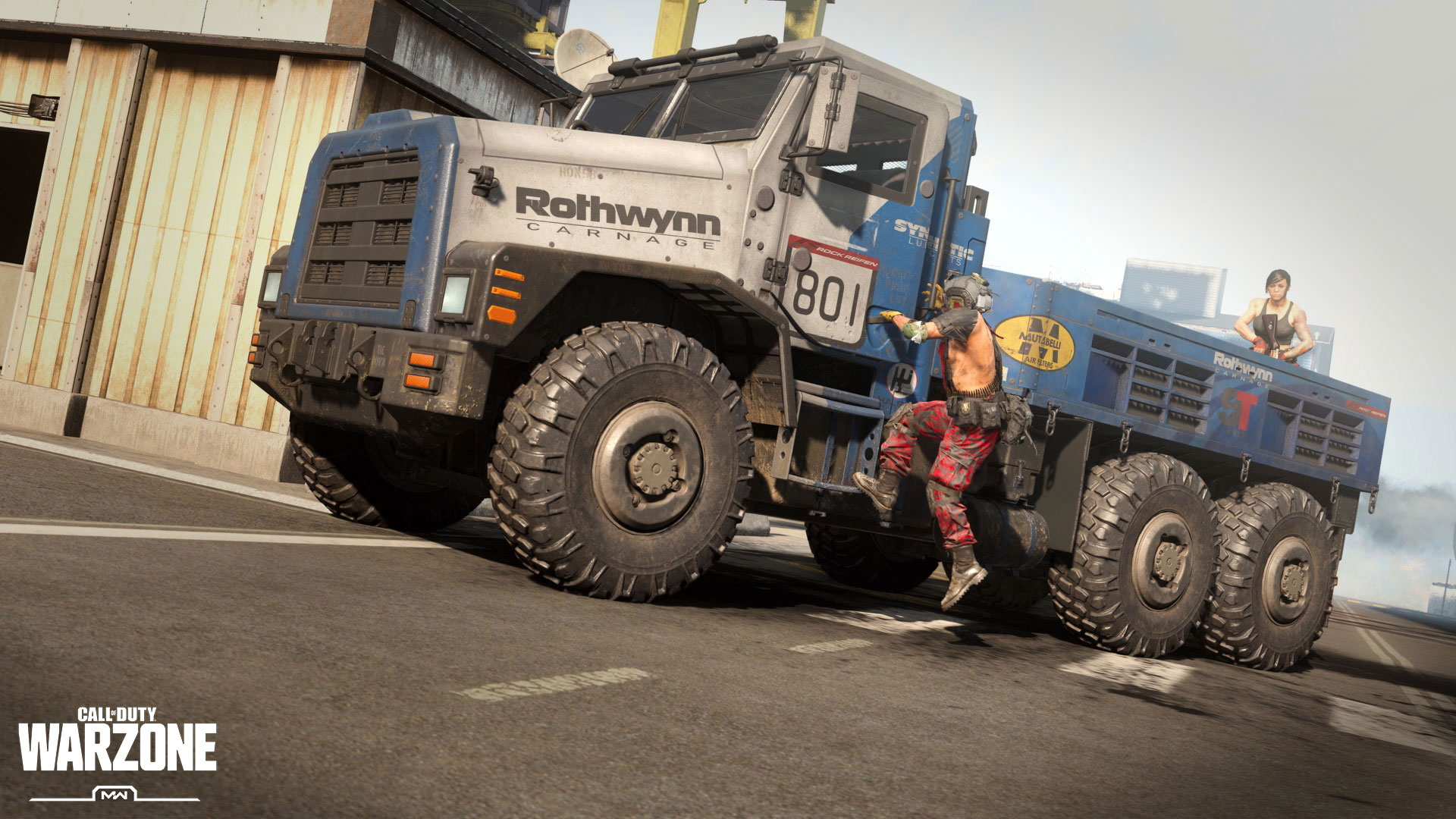 I've never really understood the appeal of video game Seasons, but in Modern Warfare's case, seeing all these free additions in lieu of paid map packs makes me pleased, even though I don't actually have the game. Maybe I ought to rectify that.
[youtube https://www.youtube.com/watch?v=laxOfJLBpm4&w=560&h=315]
---
Related