Mobile Suit Gundam Extreme Vs. Maxiboost ON Is Only For The Biggest Fans Of The Franchise
The Gundam franchise recently celebrated its 40th-anniversary last year in 2019, having spawned an absurdly-impressive number of anime series in the past four decades. I've only ever been a fan of a select few of those (like the original Mobile Suit Gundam, Gundam 00, and Gundam Iron-Blooded Orphans), so jumping into Mobile Suit Gundam Extreme Vs. Maxiboost ON was a surprise, to say the least.
Before I get ahead of myself, Bandai Namco held a Closed Network Test for Mobile Suit Gundam Extreme Vs. Maxiboost ON last weekend, from 25 to 27 April 2020. The game is slated to release for the PS4 on 30 July 2020, which is only several months away at this point.
Unlike most beta tests which usually offer a limited number of playable characters, Mobile Suit Gundam Extreme Vs. Maxiboost ON features a whopping 183 Mobile Suits from 36 anime series. What this means is that fans of any the Gundam series will be able to find at least several of their favourite Mobile Suits. I'm serious, there are playable Gundams from series and spinoffs I never even knew existed.
The playable modes included with the Closed Network Test included Player Matches, Casual Match and Free Battles against computer opponents. However, these are all online. I would love to have experienced the Maxi Boost Mission mode instead, which will only be featured in the full version of the game.
Gundam Versus Gundam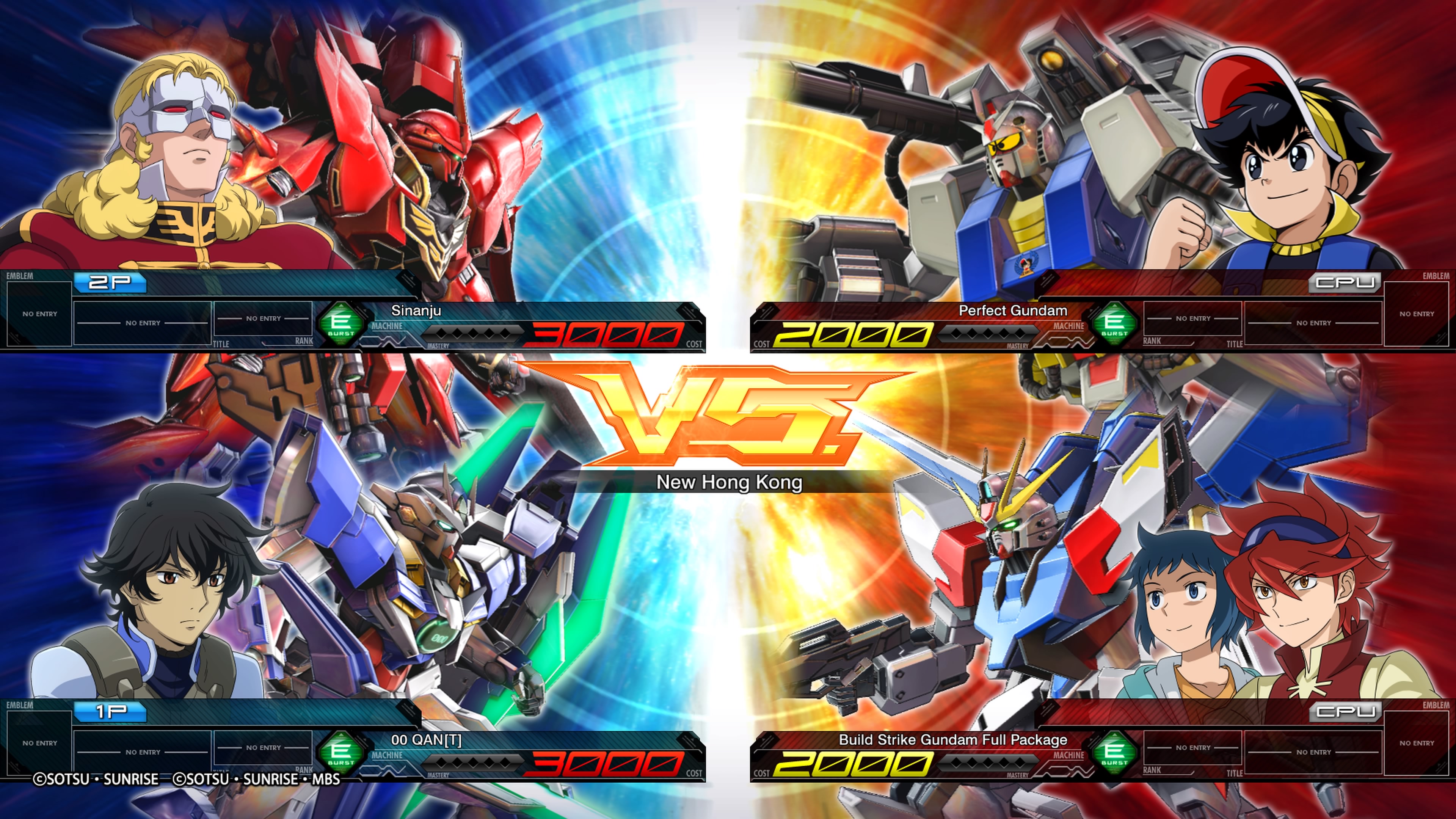 In Mobile Suit Gundam Extreme Vs. Maxiboost ON, the game's arcade roots are still apparent, which isn't surprising considering that it's actually a port of an arcade game from 2016. Each team (consisting of two players each in 2v2 matches) is given a resource meter of 6000 points; when a mobile suit is shot down, the cost is deducted from the meter, and the first team to hit zero loses.
Each mobile suit costs either 3000, 2500, 2000, or 1000 points, with higher cost machines being more powerful while cheaper machines are weaker. However, the mechanic also means that choosing a more powerful Gundam will result in fewer lives (and fewer margins for error), as only one or two deaths will already decide who's the winner and loser of the match.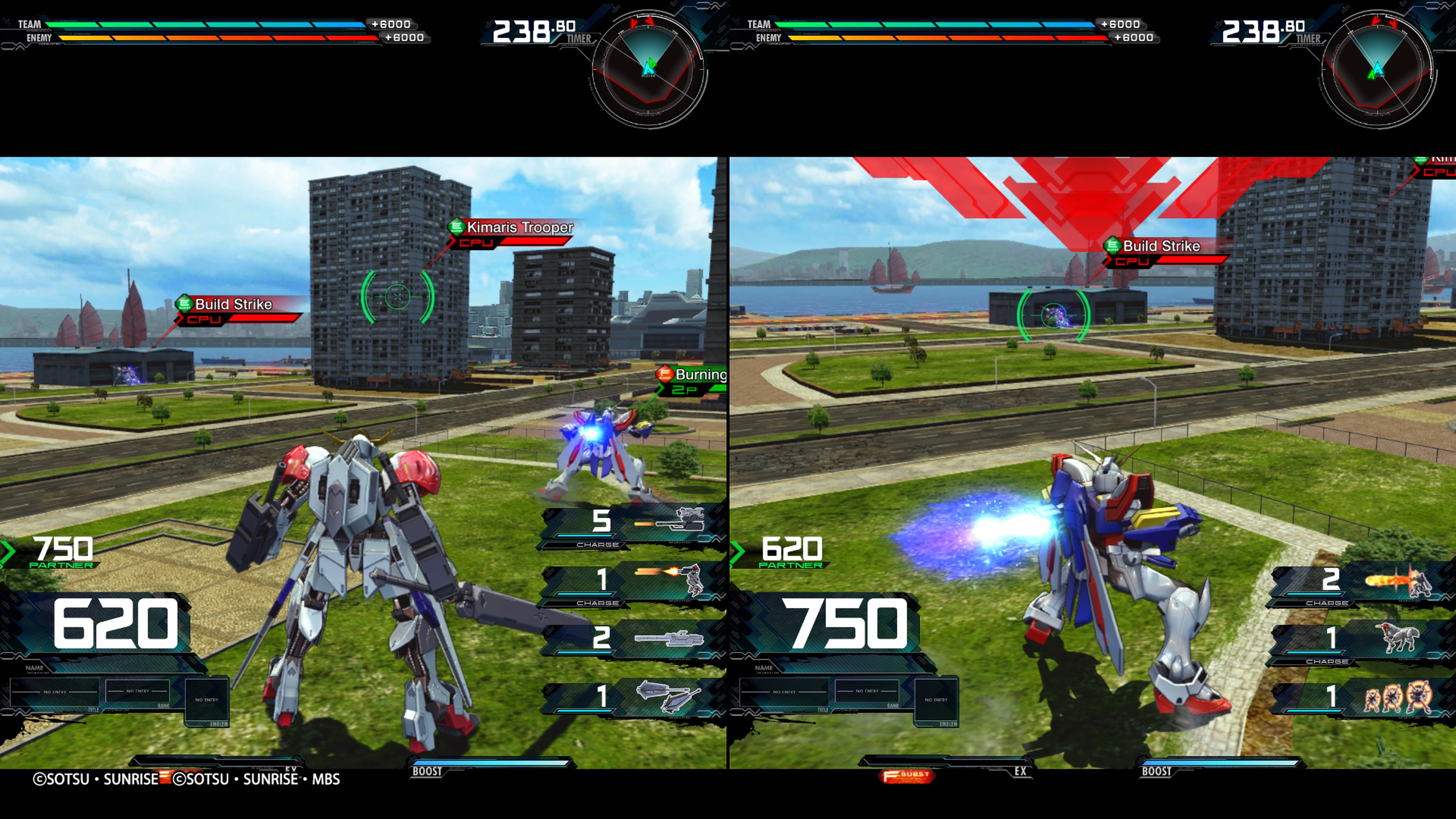 The combat is pretty simplistic as well (again, it's an arcade game), making use of four primary buttons for four primary functions: Shoot (Square), Melee (Triangle), Jump (Cross), and Locking On (Circle). The shoulder buttons (R1, R2, L1, L2) are used for special attacks that are unique to each Gundam, including unleashing massive laser beams, melee combos and more.
Players also have access to Extreme Burst, a super mode that can be activated when your EX Gauge is full by pressing the R3 button. Unfortunately, this doesn't feel like the tide-changer in matches that it should have been, feeling underwhelming in execution.
It's worth pointing out that the game features split-screen local co-op multiplayer, which is extremely rare nowadays. You could call your fellow Gundam fans over for a bout or two, just like the old days in the early 2000s.
Rude Awakening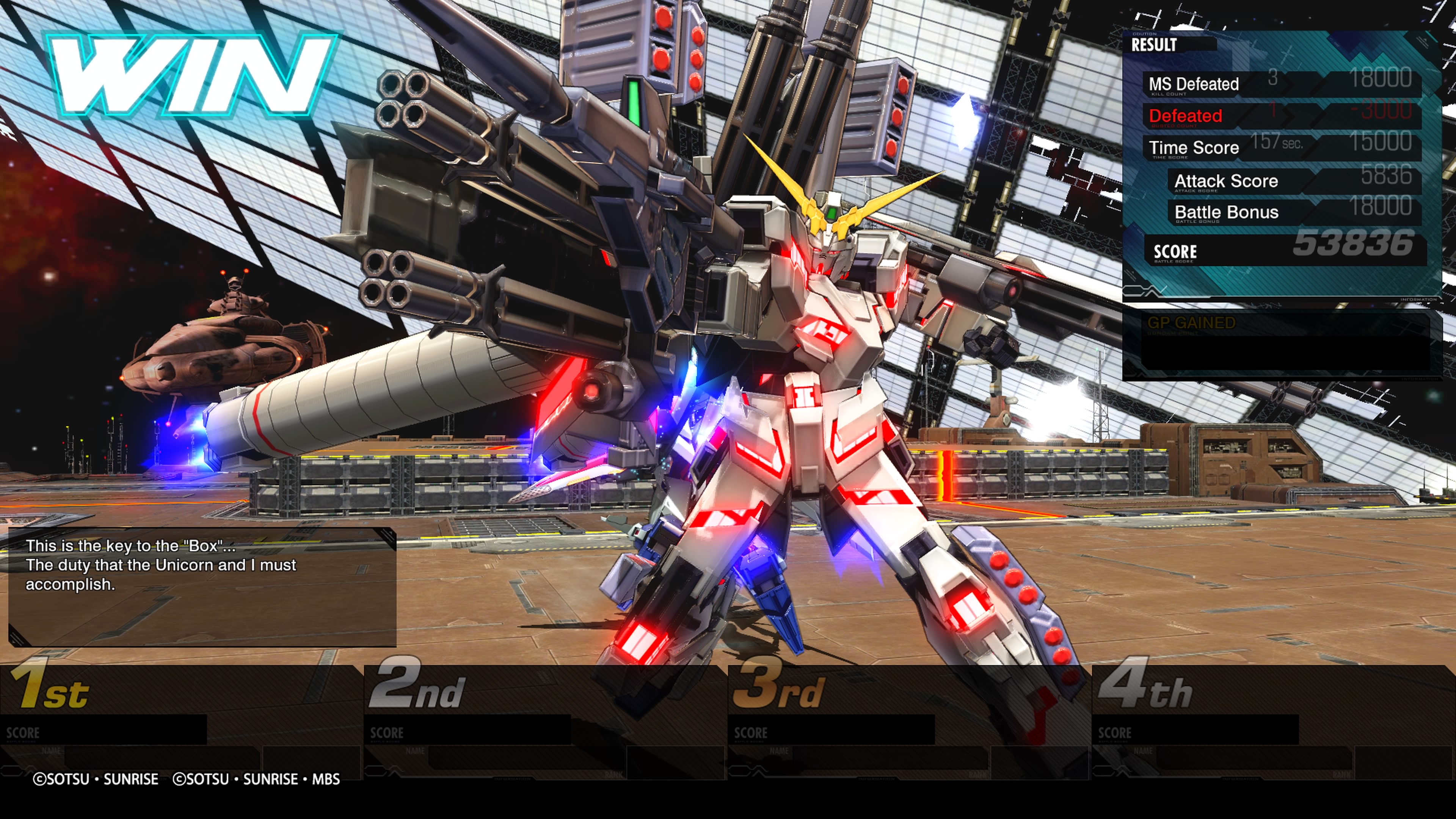 Unfortunately, the game doesn't feel as accessible as it should be. Being a primarily online multiplayer brawler arena experience, you mostly fight other players. There's not much I could do on my own, especially during the limited Closed Network Test. I tried playing against other players and got trounced in almost every match.
Even when discounting the lagging issues I encountered in my matches, the game is skewered towards one specific playstyle. Gundams that specialized in ranged attacks have a massive advantage over melee-based Gundams. The go-to-tactic or meta is to simply keep your distance and shoot a neverending barrage of projectiles.
Playing a melee-focused Gundam doesn't feel feasible, and I felt like the odds were against me every time, with the game favouring ranged-focused Gundams. This is disheartening, especially since some of my favourite Gundams are melee-based, like Gundam Barbatos (and Barbatos Lupus Rex) from Iron-Blooded Orphans.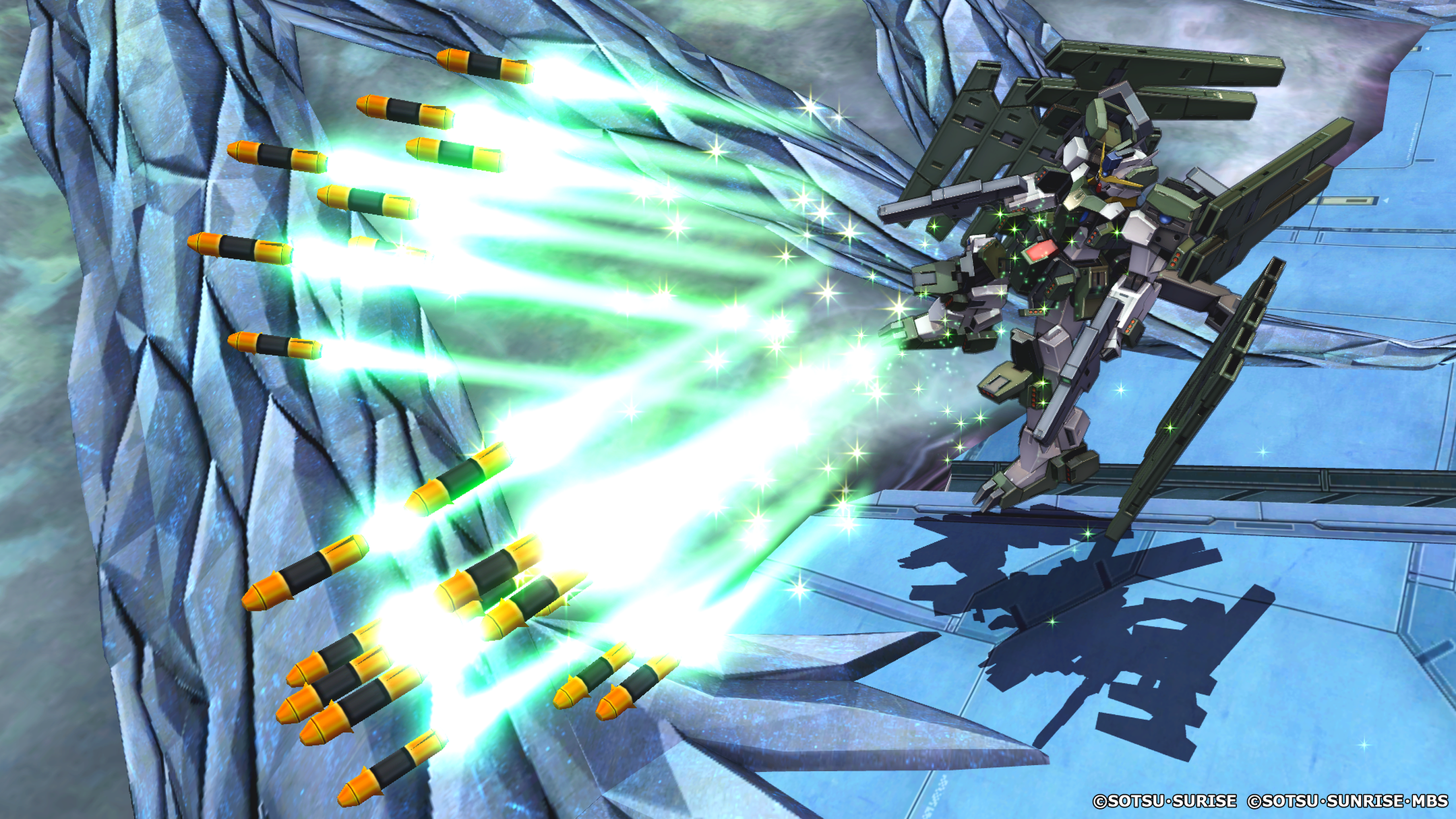 Bandai Namco needs to find a way to balance the game better, as playing online right now just leads to me getting a beatdown and getting pummelled without the slightest chance of even getting close to my opponent.
Let's see how the full version of Mobile Suit Gundam Extreme Vs. Maxiboost ON fares when it releases for the PS4 on 30 July 2020. In the meantime, check out the gameplay trailer below to tide you over until then.
[youtube https://www.youtube.com/watch?v=zEItInhvgDA&w=560&h=315]
---