This year's Summer Games Done Quick by the folks from GDQ is pushed back to August due to COVID-19 coronavirus concerns, but that doesn't mean there wouldn't be any speedrunning marathon action. In fact, from today until Monday morning 20th April, GDQ will be running an online speedrunning marathon called Corona Relief Done Quick.
All donations and proceeds to watch and keep the livestream and speedrunning action going will be benefitting global response organization Direct Relief. All involved speedrunners are currently speedrunning their game(s) of choice online on GDQ's Twitch channel.
Check out the stream below.
Watch live video from GamesDoneQuick on www.twitch.tv
If you want to tune to your favourite speedrunner, check out the schedule below. Click on the image to enlarge it: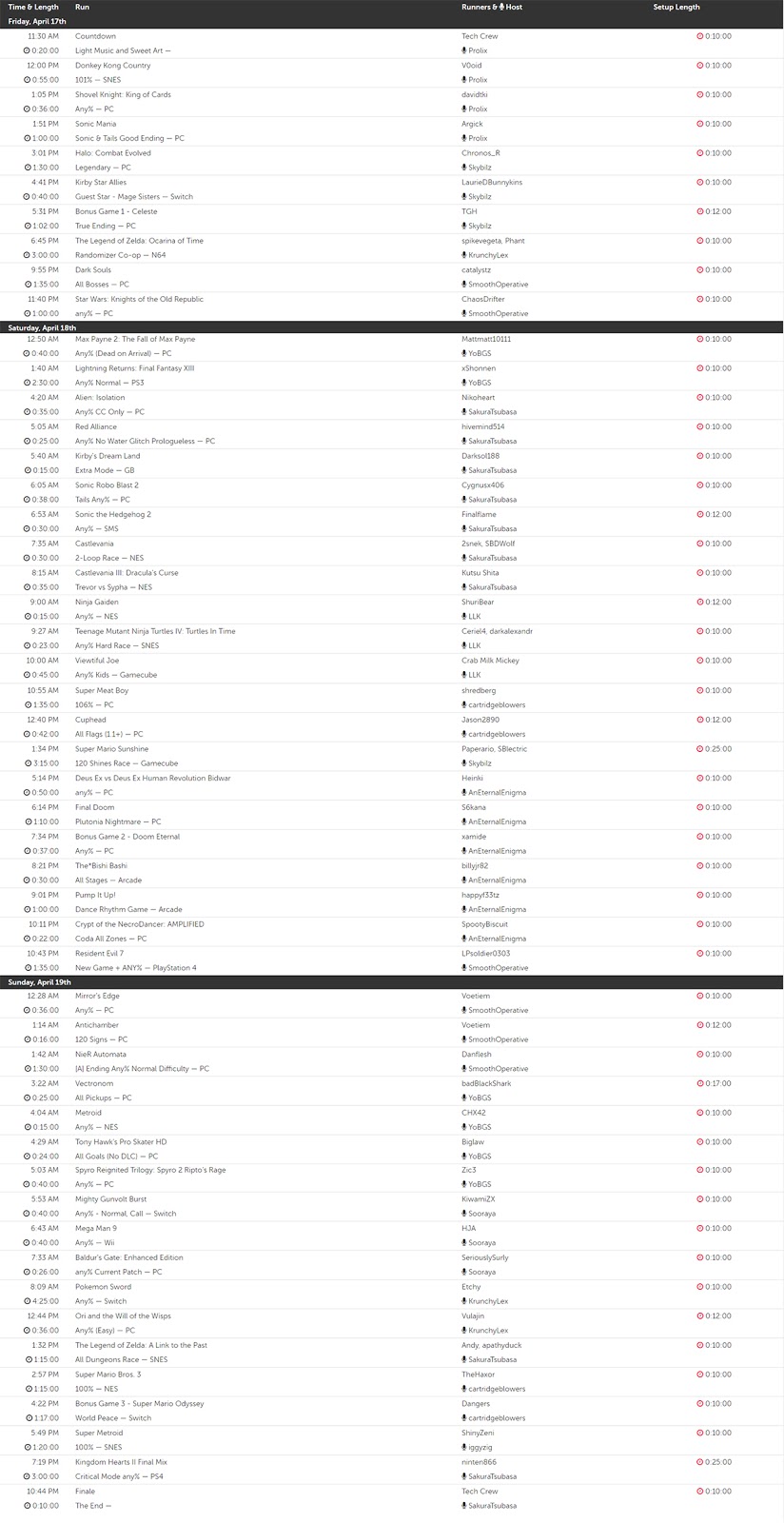 I can't wait to see NieR Automata and Ori and the Will of the Wisps.