The Mandalorian Season 2 is going to be bigger and more epic than anyone would have expected. An iconic animated Star Wars will appear for the first time in live-action, as Battlestar Galactica actress Katee Sackhoff is set to reprise her role as Bo-Katan Kryze in The Mandalorian Season 2.
This was confirmed by multiple sources according to a report by Slash Film. Not many may have realized that Sackhoff has been voicing the character Bo-Katan in both Star Wars The Clone Wars and Star Wars Rebels animated series for years.
Why is Bo-Katan important?
In Star Wars lore, Bo-Katan Kryze first appeared in the fourth season of Star Wars The Clone Wars as a Mandalorian warrior and lieutenant in the extremist radical organization Death Watch. When Darth Maul stole the Darksaber (a significant symbol of House Vizsla, the oldest and most noble family on Mandalore), executed Pre Vizsla (the leader of Death Watch), and claimed Mandalore, Bo-Katan refused to accept the Sith lord as her new leader and rebelled.
During the Siege Of Mandalore (as seen in the final season of Star Wars The Clone Wars), she recruited the help of Ahsoka Tano and the Republic to force Maul off the throne of Mandalore. Later in Star Wars Rebels, Sabine Wren chose to return the Darksaber to Bo-Katan, as she trusted her to unite the Mandalore and fight back against the Empire.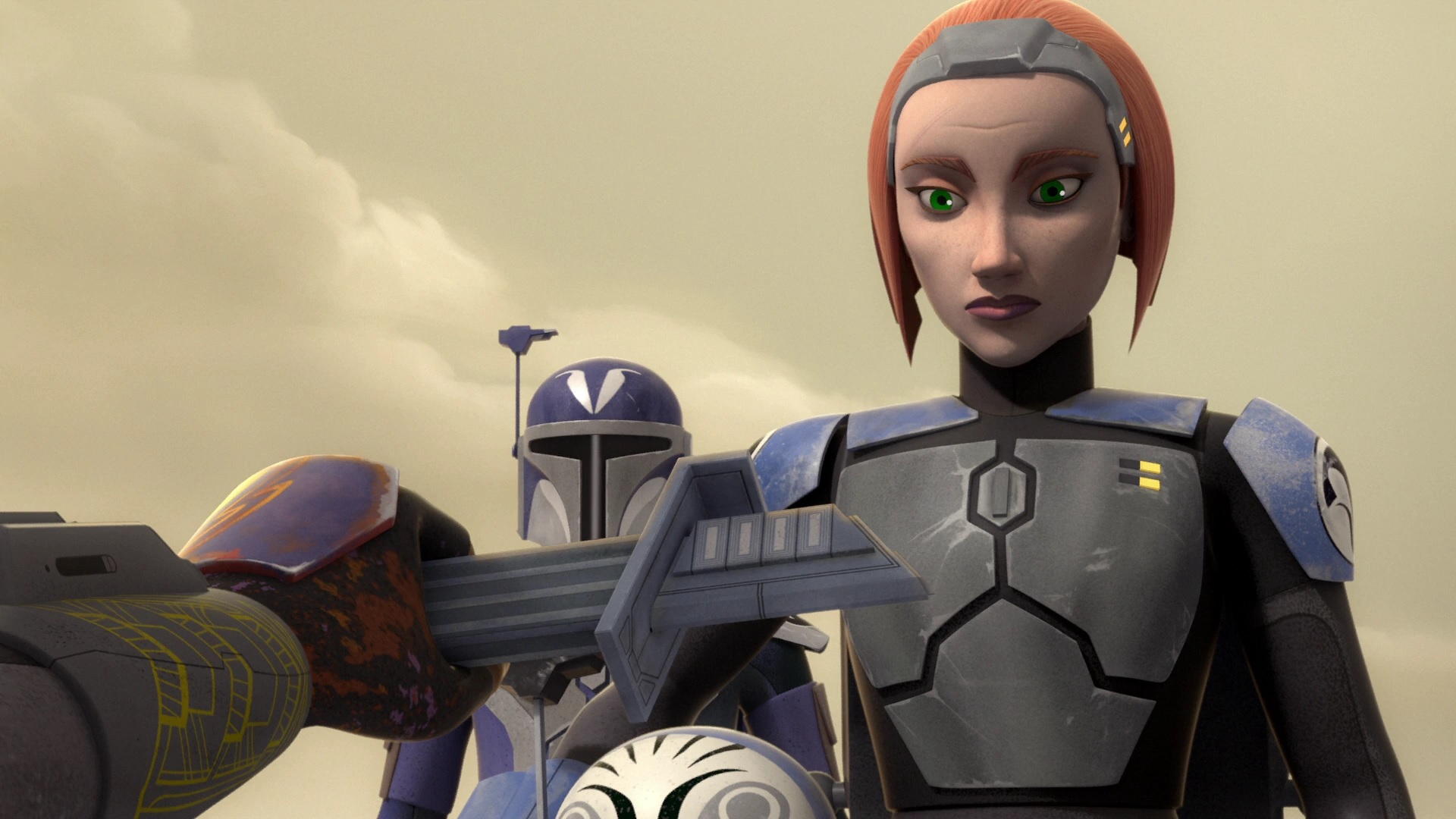 At some point between the events of Star Wars Rebels and The Mandalorian Season 1, the Empire enacted a Great Purge on the Mandalorians, similar to the one they performed on the Jedi. It must have been during this Great Purge that Imperial officer Moff Gideon somehow came into possession of the Darksaber.
It will be interesting to see Bo-Katan in live-action, especially now that we know Rosario Dawson will be taking on the role of Ahsoka Tano in The Mandalorian Season 2. With Boba Fett also confirmed, it seems like The Mandalorian Season 2 will bridge almost eras of Star Wars canon once again.
---