Good news, PlayStation Plus fans and members. If you haven't played Call of Duty: World War 2 yet, you can download and play it for free on 26th May. Which is today.
We're guessing this is just a pre-emptive offer before PlayStation delivers the rest of the free goods.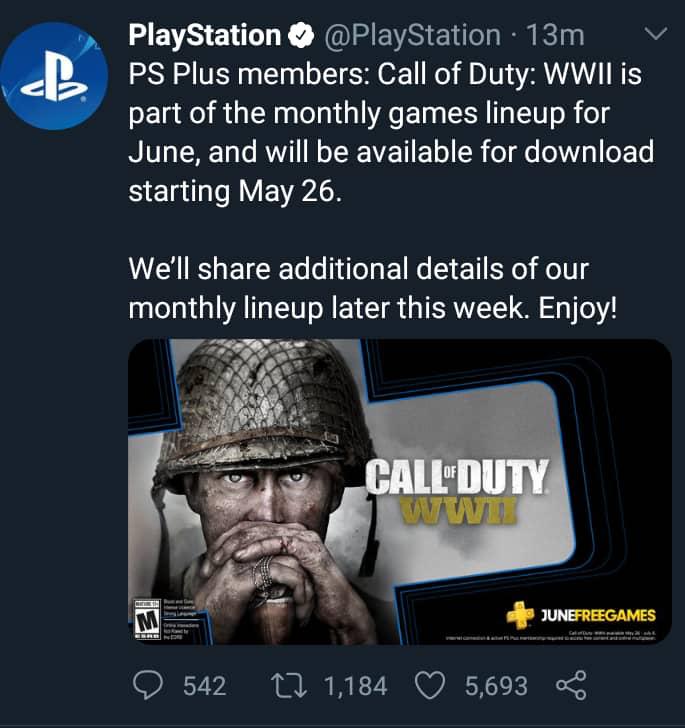 That's not all: Marvel's Spider-Man may be the next free game available with PlayStation Plus as well this June. The standard edition of the game will be playable for free next week. We say "may" because it could be a PlayStation Store glitch.
You don't need us to tell you that playing one of 2018's best games for free is a very, very good thing. Any PlayStation 4 owner worth his or her salt probably bought this game, but in the off chance you didn't, you can rectify that next week.
Related