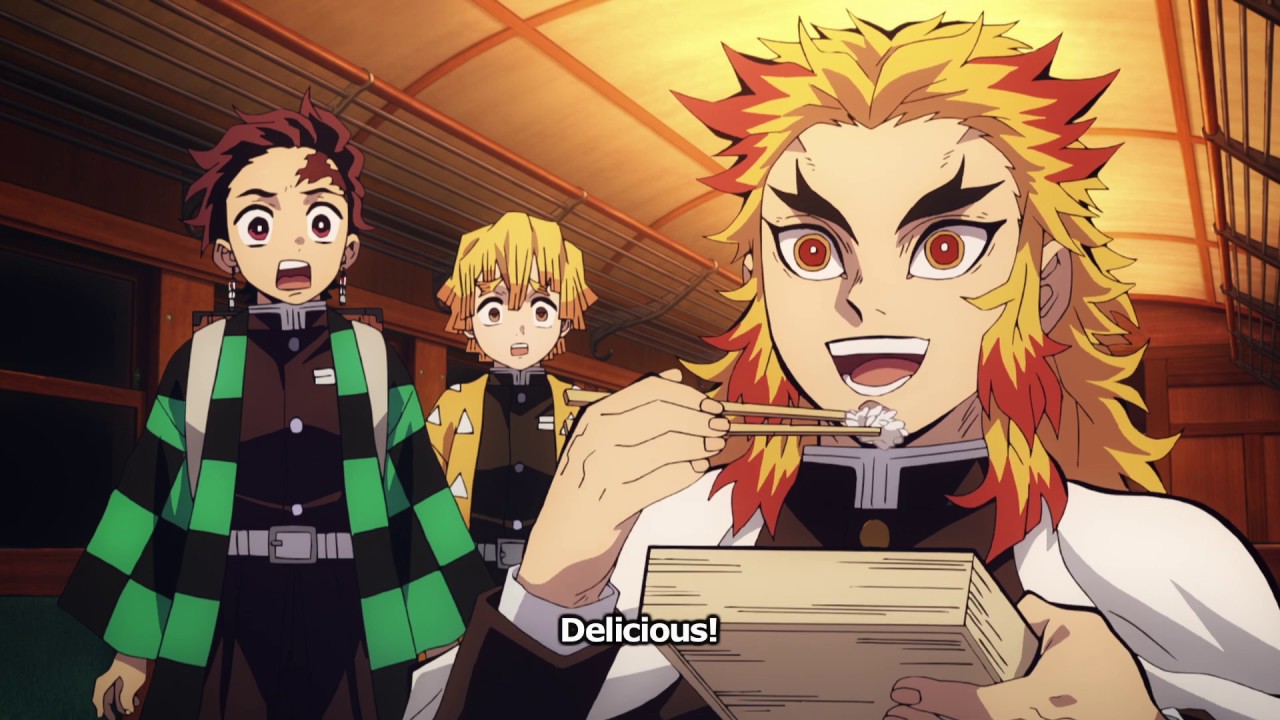 by in
These days it's easy to find karaoke spots with a Japanese playlist and Japanese tunes from the anime you love so you can belt it out. But what's the most popular song for anime fans and closet weabs to sing to on-screen and (mostly) inebrieted?
According to a press release from company XING who runs popular online karaoke services JOYSOUND and UGA, it's LiSa's "Gurenge", the OP theme for the popular shonen anime Demon Slayer: Kimetsu no Yaiba. The track finally beat long-time champion "A Cruel Angel's Thesis" (from Neon Genesis Evangelion), a popular karaoke pick in Japan's Heisen era.
LiSa herself is no stranger to making awesome catchy anime OPs and EDs, but her theme in Demon Slayer is already certified triple platinum by the Recording Industry Association of Japan (RIAJ) for surpassing 750,000 downloads.
I only saw a few episodes of Demon Slayer, but that OP is incredibly catchy and hits all the right uplifting rockin' notes like Yui's "Again", Makoto Kawamoto's "1/2", and Shoko Nakagawa's "Sorairo Days". It's a noticeable banger, alright.
Here's the full top 20 list, along with the vids to accompany each one. In case you want to sing along or hear what's the top pick the next time you have a hankering for Japanese karaoke. Unsurprisingly, some famous Disney songs made it onto this illustrious top 20.
1."Gurenge" by LiSA (Demon Slayer: Kimetsu no Yaiba)
2. "Cruel Angel's Thesis" by Yoko Takahashi (Neon Genesis Evangelion)
3. "Yesterday" by Official Hige Dandism (Hello World)
4. "Himawari no Yakusoku" by Motohiro Hata (Stand By Me Doraemon)
5. "Sugar Song to Bitter Step" by Unison Square Garden (Blood Blockade Battlefront)
6. "Let it Go – Ari no Mama de" by Takako Matsu (Frozen Japanese dub)
7. "Inferno" by Mrs. Green Apple (Fire Force)
8. "Peace Sign" by Kenshi Yonezu (My Hero Academia)Â 
9. "Single Bed" by Sharam Q (DNA2)
10. "Touch" by Yoshimi Iwasaki (Touch)
11. "Into the Unknown -Kokoro no mama ni" by Takako Matsu feat. Aurora (Frozen 2 JP dub)
12. "God Knows…" by Ara Hirano (The Melancholy of Haruhi Suzumiya)
13. "Kimi no Shiranai Monogatari" by Supercell (Bakemonogatari)
14. "Haruhoni" by Aimyon (Crayon Shin-chan Honeymoon Hurricane – The Lost Hiroshi)
15. "Sekai ga Owaru Madewa" by WANDS (Slam Dunk)
16. "Butter-fly" by Koji Wada (Digimon Adventure)
17. "unravel" by TK from Ling tosite Sigure (Tokyo Ghoul)
18. "A Whole New World" by Tomoya Nakamura and Haruka Kinoshita (Aladdin JP Dub)
19. "Doraemon" by Gen Hoshino (Doraemon the Movie 2018 Nobita's Treasure Island)
20. "Uchiage Hanabi" by DAOKO x Kenshi Yonezu (Fireworks, Should We See It From The Side or the Bottom?)