Hello, sports fans! If you're reading this & got enticed by the headline, you're either or all of the below:
a FIFA or PES die-hard looking to justify their next annual football franchise purchase;
a FIFA or PES die-hard considering on switching camps; or
a parent/spouse unsure what to get their kid/ significant other
In any case, we're here to help you decide between two of this year's major football offerings: FIFA 21 and eFootball PES 2021 (PES 2021).
To help you make that decision or help reaffirm your thoughts on either game's 2021 versions, we have decided to pit both of them against one another against several criteria as we've done before for FIFA 18 and PES 2018: Gameplay, Graphics, Presentation and Longevity. However, due to a unique feature which Konami's game carries, we will lump several categories together.
Let's begin!
Gameplay & Graphics
A few months back, Konami clarified the status of PES 2021, saying "despite the use of the phrase "season update", PES 2021 will "still be a standalone game." But here's the thing. It is essentially, a roster update … save for Paul Pogba's new hairdo.
If you played PES 2020, you're getting all the same experience with this latest version. The fluid animations? Same as last year. Realistic ball physics and travel? Same as last year. Menu? Still a mess to look at. Same as how it's been for the past ten years or so. Horrendous commentary? Yep, you guessed it. All at half the price.
While many sports fans scoff at the annual releases of sports games, labelling them nothing more than glorified roster updates and kits with little to no improvements whatsoever, at least Konami's being upfront about it. With the realism modern gaming machines are able to achieve, and with developers seemingly having hit the glass ceiling when it comes to novel and innovative improvements to their sports games, Konami's approach with PES 2021 is easily the smallest AND biggest innovation seen in years.
Whether this move was deliberate or not, remains to be seen. But assuming that Konami wasn't able to fully utilize their developers to deliver a meaningful game no thanks to having a bulk of their team working from home, Konami's decision to offer what appears to be a filler, rather than repackaging the whole thing as a whole new product is an admirable business practice.
As a consumer, I this is the way forward; our wallets and significant others would agree. Hope you are reading this, respective publishers of the Madden, NBA2K, and F1 series.
Meanwhile, for FIFA 21, it's almost the same case as PES 2021, but you'll have to fork out the usual amount of dough. In this economic climate of 2020.
If your significant other go "It's the same game every year!" – believe me, my friend: you have nothing to counter this with. My gripe about FIFA over the years – as also mentioned in my review of FIFA 21- that the players' movements are super odd. It's like they are playing on ice. They skate and glide on the pitch, with each turn of the direction feeling laboured.
I know it was EA Sports' attempt to create a true-to-life look. But when the attempt at realistic animation is paired with a very arcade-y gameplay; immersion is the first thing flung out of the window.
Winner: PES 2021. This is worth two goals.
Presentation
I'll say it straight up: FIFA 21 crushes it here. New – albeit familiar looking – menu, soundtrack, and the whole experience as if you're watching a live match: it's all here.
Your favourite grounds are fleshed out to the max with iconic chants and banners makes each game a sight to behold. They changed the commentary team this year which also means fresh new commentary lines. I like the fact that they immediately cut it to Jurgen Klopp grimacing when Mo Salah shoots just a bit over the bar. Or how the Anfield crowd roars when Mane scores a screamer from outside the box.
In a world where we have not watched a football match with fans packed into a stadium since last February, seeing realistic-looking fans waving around scarves and singing are the closest thing to normalcy a football fan could ever ask for right now.
As for PES 2021, without the additional third-party option files, the game looks bland with plain shirts which takes away any sense of realism. However, once you load them up, man does take PES to the levels of FIFA. Shame it stops there, as the commentary is as horrendous as before. Seriously: PES commentaries are the worst.
Winner: FIFA 21.
Longevity
The moment FIFA 22 or PES 2022 releases, people would drop the older version faster than a fantasy football player taking out Harry Maguire after last week's performance. The last sentence stays true to this day.
Anyway, the question pertaining to longevity when it comes to these two titles is this: would you still be invested in them by December or even next February? In my opinion, once the joy of FIFA 21's Football Ultimate Team (FUT) dries up due to either you not getting that streamer luck when opening packs, or you just lose interest in football due to your club's poor form, EA's latest have very little pull to make one linger about.
The career mode offers very little variety in progression – I realized they had the same player agent features every time you enter a negotiation with a player you're interested in. Yes, the real-time updates which reflect the clubs and players' real-life form do offer some pull to jump in for a round or two at weekends, but the buck stops there for me.
As for PES 2021, the modding community offers so much that one may never run out of scenarios or challenges to test out. If you, unlike me, is a fan of Malaysian football league, for example, you may find a challenge in getting Selangor to the tippy top of Asian football simply by installing the corresponding mod. Or just spend the entire life-cycle of PES 2021 playing as M-League clubs.
The Master League is definitely more enjoyable than its FIFA counterpart in my books and while isn't as fleshed out as FUT, PES 2021's MyTeam offers enough variety and is much more forgiving when rewarding you with top-tier players.
Winner: PES 2021.
Final Score: 3-1 in favour of PES 2021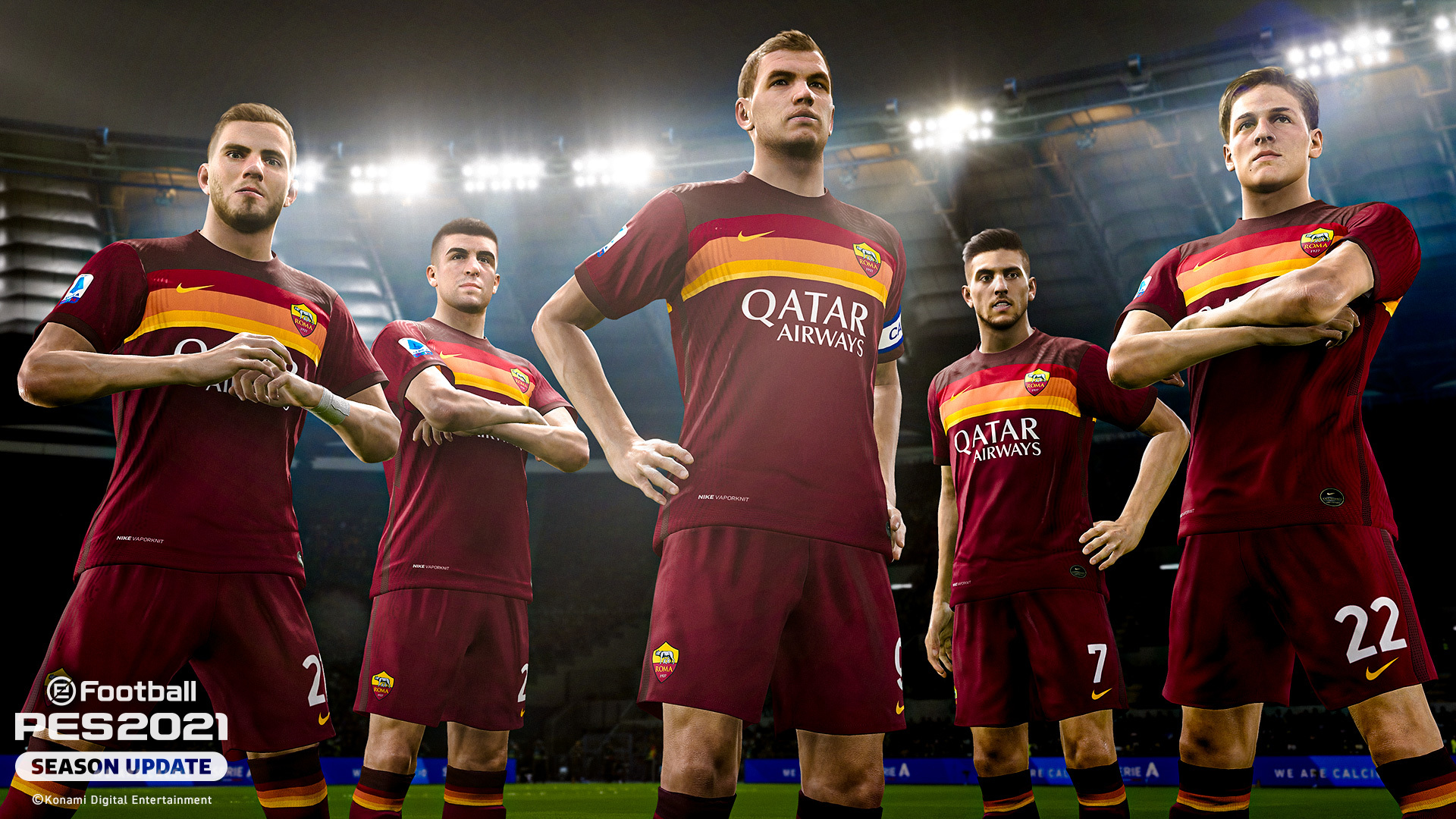 While there's very little to separate the two on paper, PES 2021 gets a comfortable win for several irrefutable reasons. It has better gameplay, a more realistic feel to how a football game ought to be and best of all, cheaper overall to own.
FIFA 21, whilst an improvement of last year's iteration, does not carry enough weight to justify its purchase. Like United going for Cavani. Yeah, he's good; but are you missing out much if you skipped it?
In the past, these comparison pieces between FIFA and PES would have been close. Like how Liverpool lost the title by just one point to Man City in the 2018/19 season. But just like the subsequent year, Liverpool not only overtook City, they blew their rivals en route to winning the league. Just like what PES 2021 has done for FIFA 21.
Anyways, hope the comparisons above help in your decision making. If you have any comments, both good and bad, about this feature, do let us know either here or on our Facebook pages. 
Related