The disastrous Cyberpunk 2077 launch drama continues as Sony Interactive Entertainment announced today that they are committed to fully refund gamers who purchased the game digitally.
The buck does not stop there as they have also decided to totally remove the game from their digital PlayStation store "until further notice".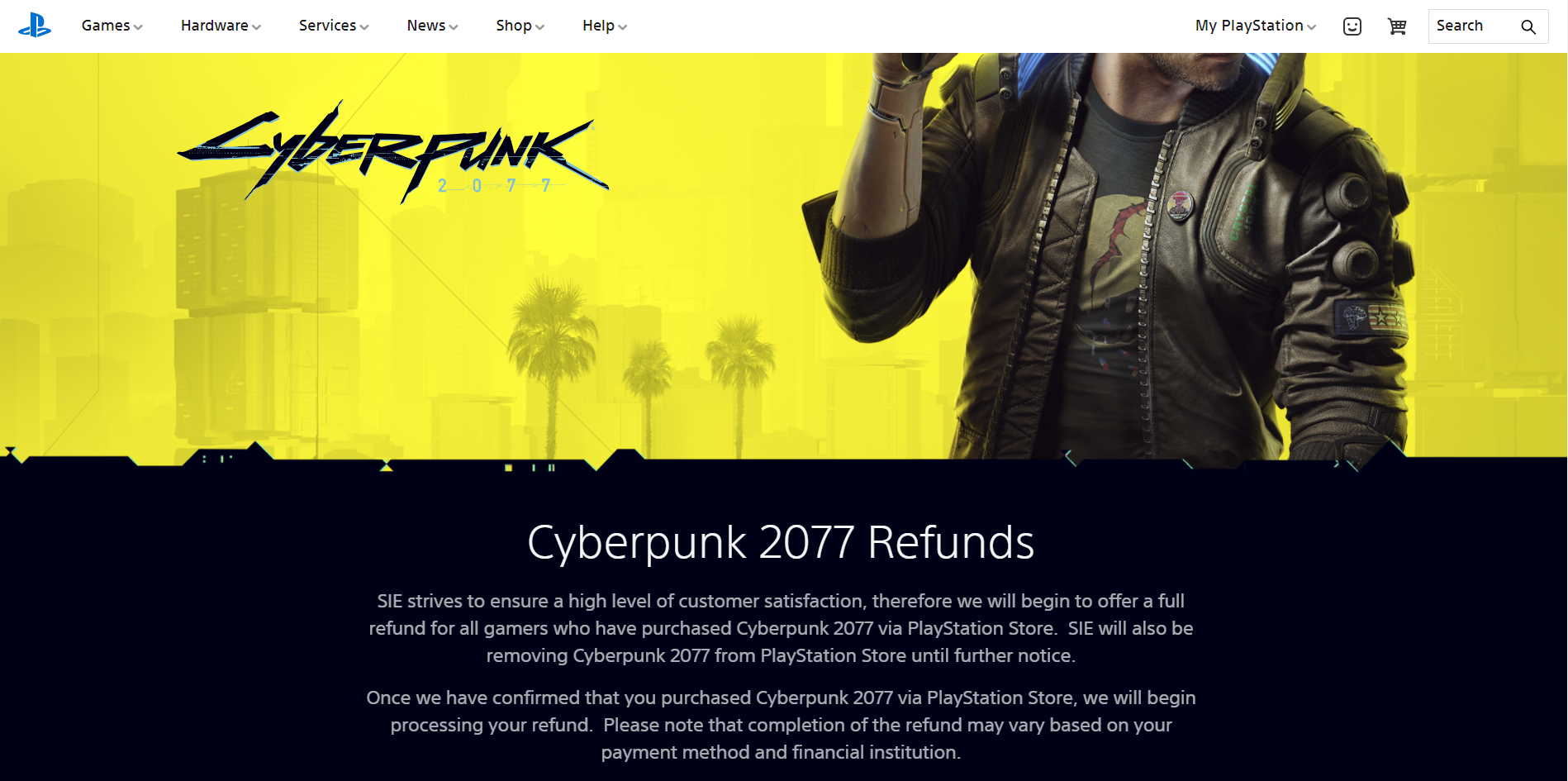 The launch of the much-anticipated CD Projekt Red game was met with tons of complaints especially for those playing it on last-gen machines – particularly, the base versions. Slow loading times, missing assets or just downright broken, the game was clearly unfinished at launch as revealed in a recent investor's call. While the game runs relatively fine on next-gen machines and obviously on high-end PCs, this is still unacceptable as Cyberpunk 2077 was supposed to be originally released for the PS4 and Xbox One variants.
This decision is certainly odd considering developers CDPR announced last week that they intend to release two big patches to address the bugs in early 2021. Whether a removed game can still receive these patches remain to be seen.
At the time of writing, neither Microsoft nor other PC digital stores have commented on whether they are going to follow Sony's move. CDPR is yet to comment on this latest development as well. We will update this story once we receive more info on that.
Meanwhile, you can check out what we thought of the game here and if you are one of the lucky few – for whatever reason – who are able to play the game with minimum fuss or issues, you'd want to check out some of our guides here:
For more news on this year's biggest bust of a game and much more gaming news, reviews and guides, you're already at the right place!