2020 is not the best year for everyone, with a global pandemic forcing businesses and other industry sectors to shut down or put in a crawling state, and everyone staying indoors for safety precautions. However, this doesn't stop us to enjoy playing video games, in fact, it gave us more time to finish some of our bottomless game backlogs and even try out the new games this year.
This year brought us a lot of great games ranging from remakes, sequels and new IP that were a great closure to the current generation of gaming consoles. These ten games listed are the ones that stand out to me the most in terms of game experience, from engaging gameplay, memorable characters, incredible soundtracks and eye-candy visuals. Or in short, the games that you will remember about 2020 (and not the virus) and kept you sane throughout the year.
So, let's get started.
Tokyo Mirage Sessions #FE Encore Edition
A Wii U JRPG that was finally ported to the Switch with some cosmetic additions. It's Shin Megami Tensei (though it feels much more like Persona) meets Fire Emblem set in fictional Shibuya where its main highlight is the entertainment scene, from idol culture, J-Pop and even tokusatsu.
Some may have overlooked this game early this year over other JRPGs like Xenoblade Chronicles and Persona 5 Royal, but Tokyo Mirage Sessions holds out pretty well with a polished turn-based combat system, colourful characters and an anime cliché story that is still entertaining to see. It may not be as heavy with content as Persona 5, but Tokyo Mirage Sessions will surely be worth your 30-hour playthrough.
Star Wars Squadrons
Nobody expected a Star Wars game from EA to be this good since Fallen Order, and it has been a while since we last saw a Star Wars space flight combat game for a decade.
Star Wars Squadrons landed a great combination of a solid space combat gameplay with solid controls, any fans of the Rogue Squadron and even the X-Wing vs. TIE Fighter series will definitely have a blast with the game, then hook up with a VR headset for that added immersion and you will be blown away with the game.
It's also a good thing that EA decided not to put any microtransactions after the backlash from them mess that they did with Battlefront 2, and Squadron continues to get more support with free content updates for multiplayer and other game improvements.
Immortals: Fenyx Rising
Originally called Gods and Monsters, Ubisoft launched another open-world game this year, but from the three titles, Immortals stood out the most for me. Sure, it's just another open-world with Ubisoft formula, but this is one of those games that were given great effort in building the game's world, where each section has a distinct landscape and not just another wide grass area.
The developers sure had a lot of fun making the game as Immortals has a lighthearted vibe that you either laugh or cringe at Zeus and Prometheus' banters, along with how the world was designed that you won't get exhausted in playing as it doesn't' bombard you with tons of sidequests, it also got some inspirations for the puzzle elements and exploration from Breath of the Wild (in which some calls it Greek of the Wild) where you can choose how you progress to the story.
Genshin Impact
A controversial game even during its development, as some called it out for being a Breath of the Wild clone. But despite some of its similarities, Genshin Impact stood out as a unique game thanks to its colourful world and well-designed characters. You'll be surprised that the game is packaged like a premium Action RPG considering it is a free-to-play mobile game, a large world to explore, an actual story quest to follow, a creative elemental combination-based combat system, a great soundtrack, an all-star cast of voice actors, and many more.
It still has those caveats that are common in any mobile or MMO games, such as grinding for materials, spending money on microtransactions to get the rarest weapons and characters. However, these nitpicks aren't exactly roadblocks to your playthrough as there are alternative approaches to them. Now it is available on different platforms with a cross-save feature that allows you to continue your journey whether you're at home or at the bathroom.
Tony Hawk Pro Skater 1+2
Will you look at that? A classic extreme sports game being remastered (again) and finally done right. The Tony Hawk's Pro Skater series was a hit for the skater and non-skater kids in the late 90s that help boost the skating scene and even Tony Hawk himself into the mainstream.
The third remastered release of Tony Hawk's Pro Skater combined the first two games together with new mechanics added from the newer Tony Hawk games, all of the stages were given a major makeover without changing their layout design and almost all of the soundtracks make a return with new songs from new artists of this era. The remaster brings nostalgia to longtime fans and a great experience for newcomers to try out skateboarding games.
Animal Crossing: New Horizons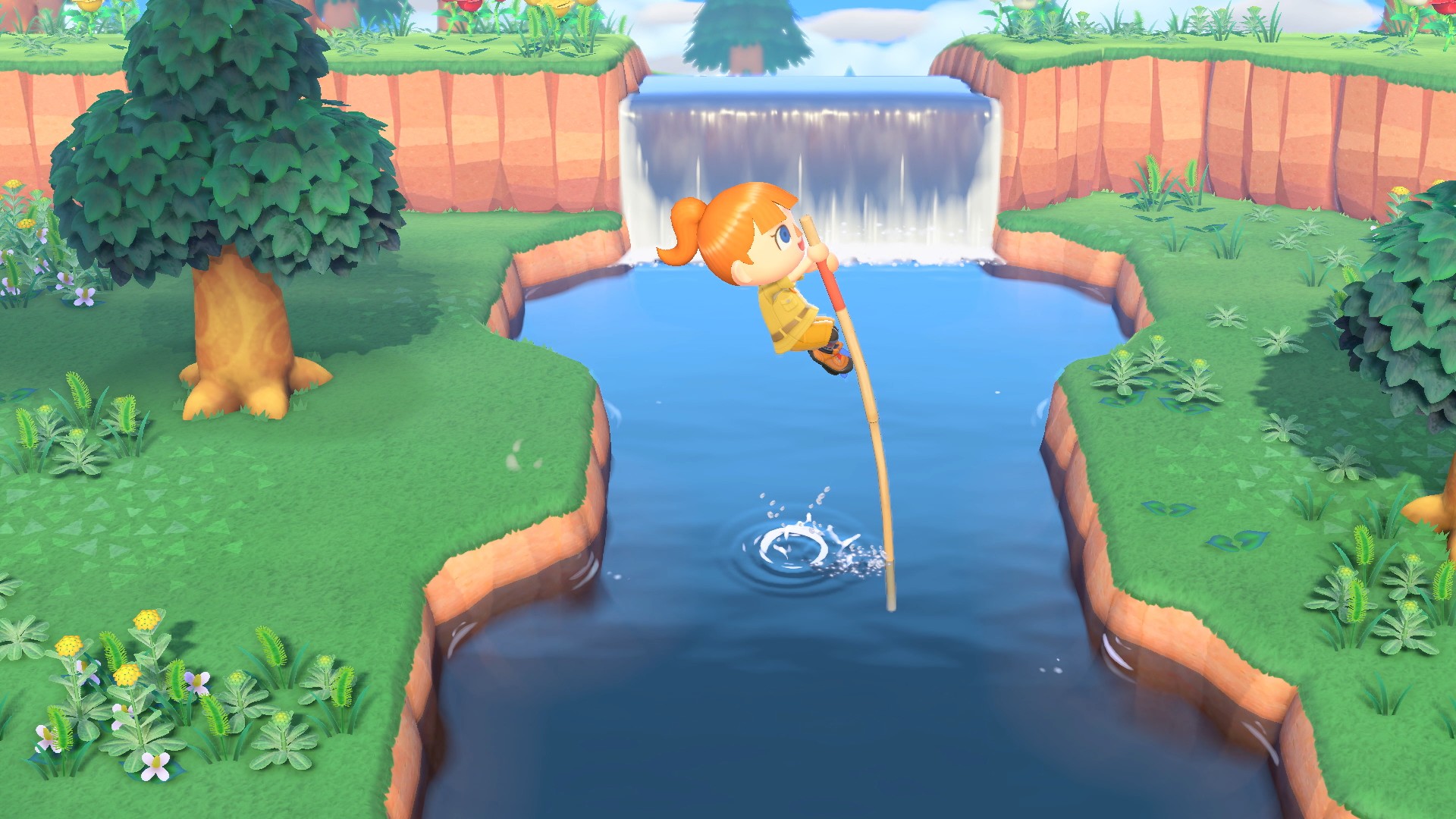 Many people endured the long quarantine period still keeping in touch with friends thanks to this game. The latest Animal Crossing puts you in your own island to build and grow, and pay up the big debt that you got from Tom Nook at the same time, and just like in any Animal Crossing games, it's more about building your dream place and socializing with your neighbours, and a great way to socialize with friends online.
It's one of those games that let you relax and not think about what is happening around the world for just a short while, and there were many stories that told how Animal Crossing help them cope up with the ongoing pandemic, heck even brands are using the game as their marketing tool to practice social distancing and it worked. Animal Crossing: New Horizons wins our hearts for keeping us sane throughout the year.
Streets of Rage 4
This is how you make a modern game that is still faithful to its classic roots, the 2D beat 'em up finally gets its sequel after more than two decades, and it plays like a charm.
A lot of love was given to the game as three developer groups teamed up in creating this proper sequel. The gameplay is faithful to the original along with added improvements to make it a refreshing yet familiar experience, which gave fighting game and beat 'em up fans one hell of a treat. And to add some nostalgia feel to the game, the team brought back composer Motohiro Kawashima and Yuzo Koshiro to create some of the tracks for the game, the developers also went with hand-drawn characters over the usual cel-shaded models that match well with the aesthetics of the game.
Streets of Rage 4 is a fun action game whether you go solo or with friends online or local co-op (with social distancing of course).
Hades
Supergiant Games is known to release awesome games, and their latest title, Hades just tipped the scales in terms of quality. The rogue-like action game provided an engaging approach for its narrative, where dying is mostly encouraged so that you can learn more backstories from certain characters, it's still a challenging game but not to the point that it discourages you to restart from the beginning. A game that feels like you can finish in just a couple of hours can turn into dozens of game time hours, thanks to its unique loot system in acquiring power-ups called boons.
It has an incredible soundtrack that starts off with acoustic strings during your journey then builds up the tension with a rock metal score that prompts the start of an epic battle. Truly a masterpiece that can go toe-to-toe with triple-A games in terms of quality.
Ghost of Tsushima
If you are looking for an epic samurai film but in a form of a video game, get Ghost of Tsushima. This open-world action game puts you at the feet of Jin Sakai who must liberate the island of Tsushima from the rampaging Mongolian invasion, even if it means breaking his code of honour.
Ghost of Tsushima's story isn't that as compelling as with other titles that launched this year, but how they made the player's journey in the campaign more effective in fleshing out the characters around Jin and see their reasons and struggles.
Combat is responsive and challenging which makes you be more alert in taking out enemies, it punishes you if just mash your attack button to win and rewards you in doing countermeasures against your adversaries. Ghost of Tsushima has a world that is so alive that will make you explore and marvel at the environment and take pictures with the built-in photo mode, and tons of secrets that you can discover with the help of a fox or golden bird.
Final Fantasy VII Remake
Square Enix outdid themselves with Final Fantasy VII Remake, and it's something that you wouldn't expect from a remake. Focusing on the first arc of the original that spans only around 3-5 hours, FFVII Remake filled the arc with an expanded storyline and new characters packaged as a complete game.
The battle system took a new approach with real-time combat from Final Fantasy XV blended with the Materia system from the original that resulted in one of the most satisfying battles to conquer, and the battles wouldn't be as epic without an epic soundtrack, giving some of the familiar tunes with a new variant that sets up the mood of the narrative and fights.
The ending of the game left everyone with mixed reactions, yet it left an impression on how a good remake should be made and developers shouldn't limit themselves to just replicating a classic game piece by piece.
And there you have it. I'm pretty sure everyone has their own list of top games of 2020, and what matters is that everyone still managed to enjoy the new games amid the things that are happening right now. You can catch me on my gaming site at www.ReimaruFiles.com for some gaming goodness straight from the avid gamers. Have a great start to 2021, everyone. -Reimaru
Related