Comics To Check Out If You Like Invincible, The Boys, Jupiter's Legacy, & Evil Supermen
What's the big deal about The Boys, Invincible, and Jupiter's Legacy? They're just more superhero stuff, right?
Not exactly. Why are all the live-action and animated adaptations of these comics becoming so popular these days? Well, it all actually started with Alan Moore and Dave Gibbons's Watchmen.
All of them cleverly subverts comic book tropes, especially those that concern superheroes. They're a deconstruction of comics books, just like what Puella Magi Madoka Magica did for the magical girl anime genre or what Neon Genesis Evangelion did for the mecha anime genre.
Thanks to the comic book boom instigated by the rise of the Marvel Cinematic Universe and other comic book adaptations over the years, the general audience is now ripe and ready to consume the more subversive and unconventional materials. This is proven by the massive popularity of shows like The Boys and Invincible. We're finally at that point.
Now, the question is; what comics should you check out if you like The Boys, Invincible, Jupiter's Legacy and Watchmen? The ComicsLord is here to help you. While I've also included those aforementioned comics in the list below, I've also included several that has yet to receive adaptations in other mediums. If you check them out now, you can probably brag about that when the adaptation does eventually arrive.
Just a disclaimer: this list is not a ranking by any means, but more of a general list instead. You can ignore the numbers; for instance, Invincible is not better than Watchmen or vice versa.
This list is also not meant to be comprehensive, but more towards recommendations. If there are other deserving comics that you think should be on this list, please leave a comment below.
10. Watchmen (Alan Moore, Dave Gibbons, DC Comics)
If you want to know where it all started, the origin of darker takes on superheroes can be traced back to Alan Moore and Dave Gibbons' classic Watchmen graphic novel published by DC Comics. There's a 2009 movie by Zack Snyder which was ahead of its time (I recommend watching the longer and better Watchmen Ultimate Cut) and a brilliant 2019 HBO's Watchmen mini-series that acts as a sequel to the comics.
Watchmen started the trend of having mainstream superhero comics that don't shy away from exploring complex and difficult questions regarding morality, politics, sex and other heavy subject matter. The world isn't black and white; it's grey with a shade of both, including the characters and narrative.
This was extremely refreshing and rejuvenating for superhero comics from an adult and more mature perspective, and it all began in 1986 with Watchmen.
9. Invincible (Robert Kirkman, Cory Walker, Ryan Ottley, Image Comics)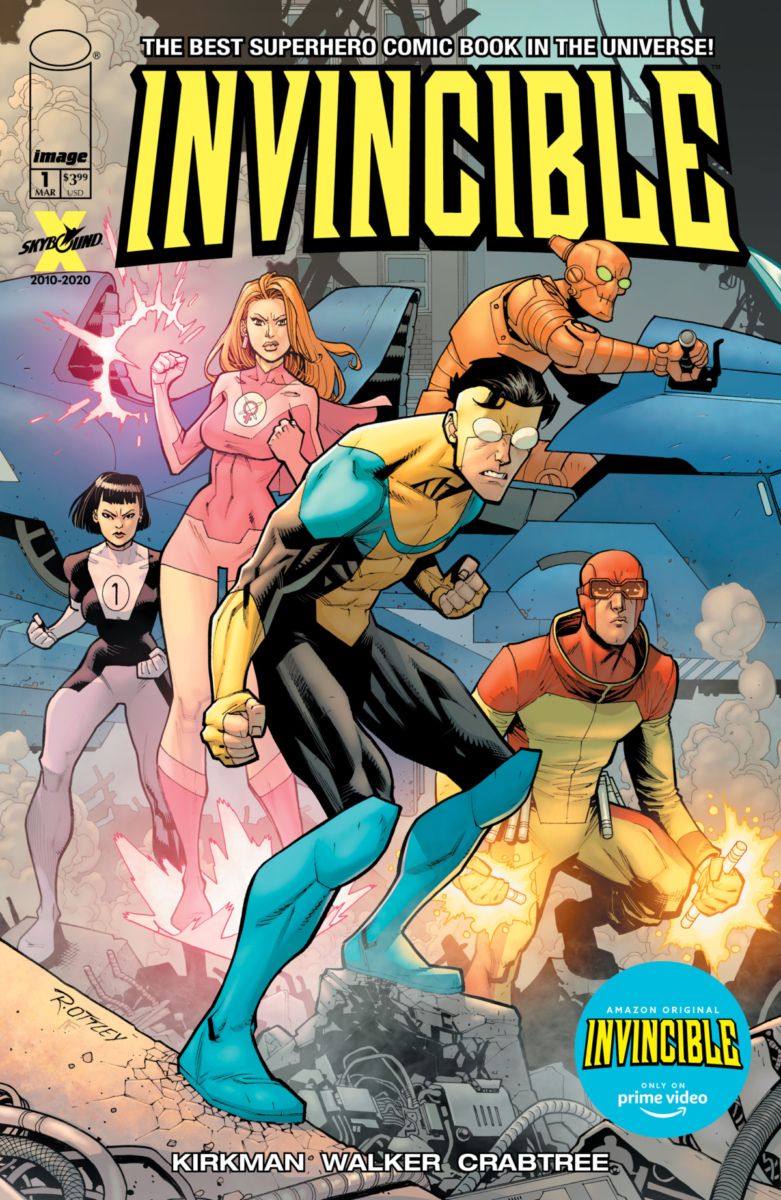 Invincible may have inspired the popular "Think, Mark, Think!" meme and the hit animated series on Amazon Prime Video, but it originally started its run all the way back in 2003 and only recently ended its 14-year run in 2018. Invincible distinguished itself from other subversive and deconstructions of the genre by still being generally light and hopeful, with love and passion oozing for the genre (rather than the more cynical and grim tone of Watchmen or The Boys).
What stands out the most in Invincible (and you'd know this if you watched the animated series on Amazon Prime Video) is its level of bloody and gory violence that's very rarely seen in a superhero series. Limbs constantly get decapitated, heads often get crushed, and guts spilling out are a normal sight. Buckets of blood splatter the pages of the comics in violent fights. It's like Mortal Kombat without someone shouting fatality in the background.
What made Invincible different from other long-running superhero comics is that every action has consequences in the Invincible universe. If you're burned out from relaunches and having to return to the status quo every few years in conventional superhero comics (*cough* Marvel and DC Comics *cough*), Invincible is the perfect comic for you; to rekindle and reignite your passion and bring you out of superhero fatigue.
8. The Boys (Garth Ennis, Darick Robertson, Dynamite Entertainment)
Thanks to two seasons (so far) of The Boys on Amazon Prime Video, almost everyone on the Internet knows who Homelander is. He's not even the first evil Superman analogy (DC Comics has its own with Ultraman, who debuted in 1964, and even Marvel has their own with Hyperion, who debuted in 1969), but Homelander is now likely the most well-known (alongside Omni-Man). In comparison, The Boys comics only started in 2006.
Compared to the likes of Watchmen and even Invincible, The Boys goes all-out in its depiction of graphic violence and sexual depravity. It's definitely only for adults (there's even a story arc that focuses on a superhero orgy, which might be featured in Season 3). The shock factor here is high, and the swearing is a-plenty. Let me just tell you this; whatever you've seen in the two seasons of The Boys, what happens in the comics is even more shocking and batshit crazy.
7. Jupiter's Legacy (Mark Millar, Frank Quitely, Image Comics)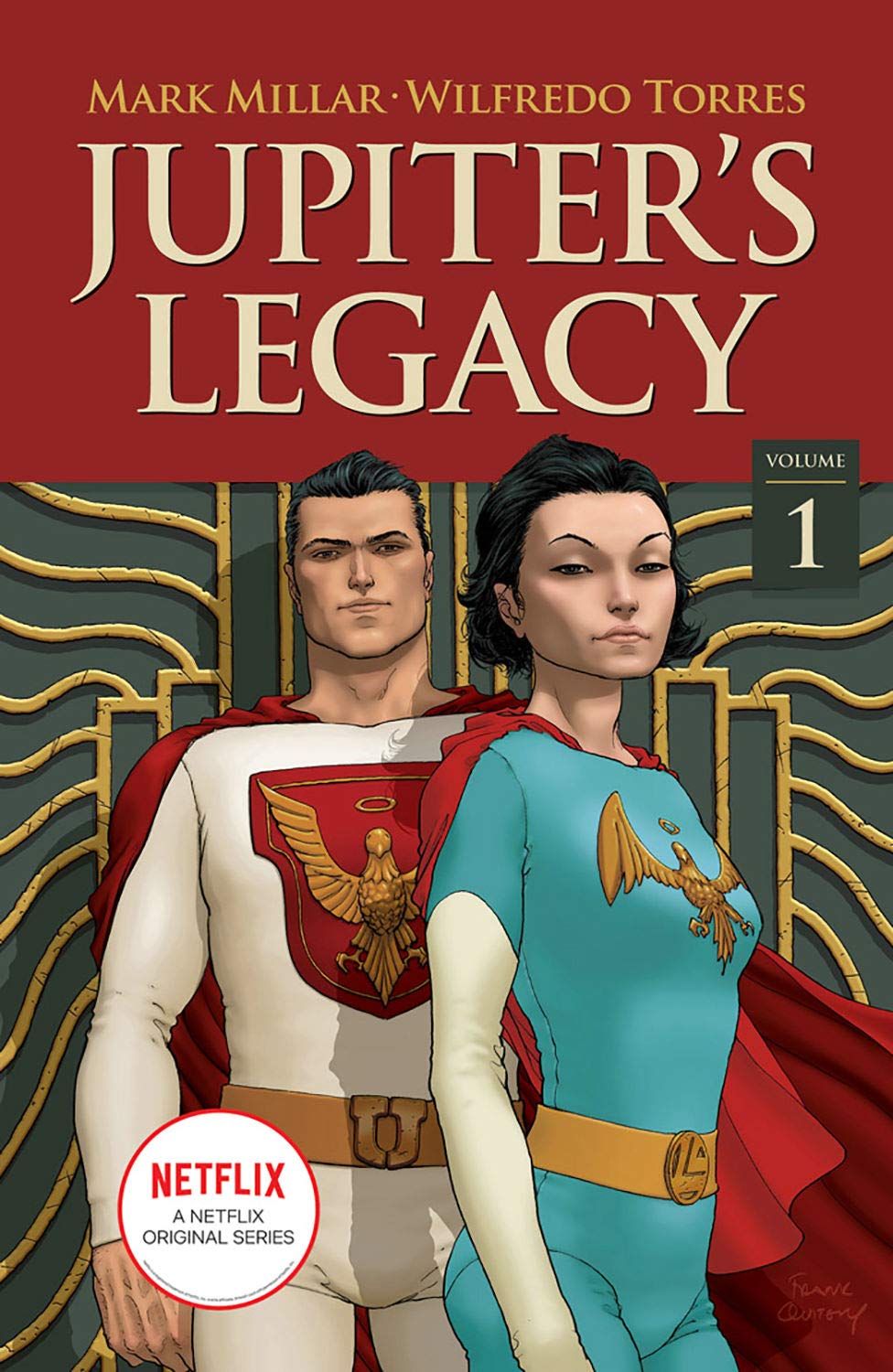 Jupiter's Legacy is relatively new, even when we're referring to the comics. The Netflix series debuted earlier this month, while the comics only started in 2013 (and is still ongoing). That said, the source material is definitely superior to the live-action series in terms of narrative and pacing. Jupiter's Legacy focuses more on generational conflict and political ideologies, so it's similar to something like DC Comics' Kingdom Come.
If you like Jupiter's Legacy, Millar has also created other great subversive and unconventional takes on superheroes in the past. Some of these have even been adapted into their own movies, like Kick-Ass. Others have yet to receive a similar treatment, but you should check out Nemesis and Super Crooks (this one is actually getting an anime soon by the studio behind My Hero Academia). Millar was also responsible for writing the original Civil War crossover storyline for Marvel, so you can thank him for that.
6. Kingdom Come (Mark Waid, Alex Ross, DC Comics)
Kingdom Come came out 10 years after Watchmen and it explored similar themes albeit in a more traditional superhero setting actually featuring iconic DC Comics characters like Superman and Batman. It remains one of the best Elseworlds stories set in the DC Multiverse (it's more of an Omniverse now). It's also a lot like Jupiter's Legacy, in that newer vigilantes and superheroes are embroiled in a generational conflict.
You've probably seen Kingdom Come's version of Superman somewhere before, and he has even received a live-action appearance in the CW's Crisis On Infinite Earths crossover in 2019, portrayed by the very underrated Brandon Routh. If you're a fan of DC Comics and its pantheon of heroes, Kingdom Come is certainly a must-read. If you normally don't like Superman or Batman, this is still a deconstructionist story that's well worth it.
5. Planetary (Warren Ellis, John Cassaday, WildStorm/DC Comics)
Starting from this entry, you'll be seeing a single name pop up a lot and that's Warren Ellis. He has written a whole ton of comics, including both mainstream (the Iron Man Extremis Arc for Marvel) and indie comics. He likes to incorporate transhumanist ideas (the idea that technology should be used for the betterment of humanity in every aspect) into his comics, and a lot of his comics are often deconstruction of superheroes.
One of his earliest takes on deconstructing the superhero genre was Planetary, which ran from 1999 to 2009. One of the main features of the series is the portrayal of alternate versions of many figures from popular cultures, such as Godzilla, Tarzan, Sherlock Holmes, and even popular Marvel/DC Comics characters. While Planetary came out a bit earlier, it's not one of his most popular or arguably best work.
That honour goes to the next entry on this list.
4. The Authority (Warren Ellis, Bryan Hitch, WildStorm/DC Comics)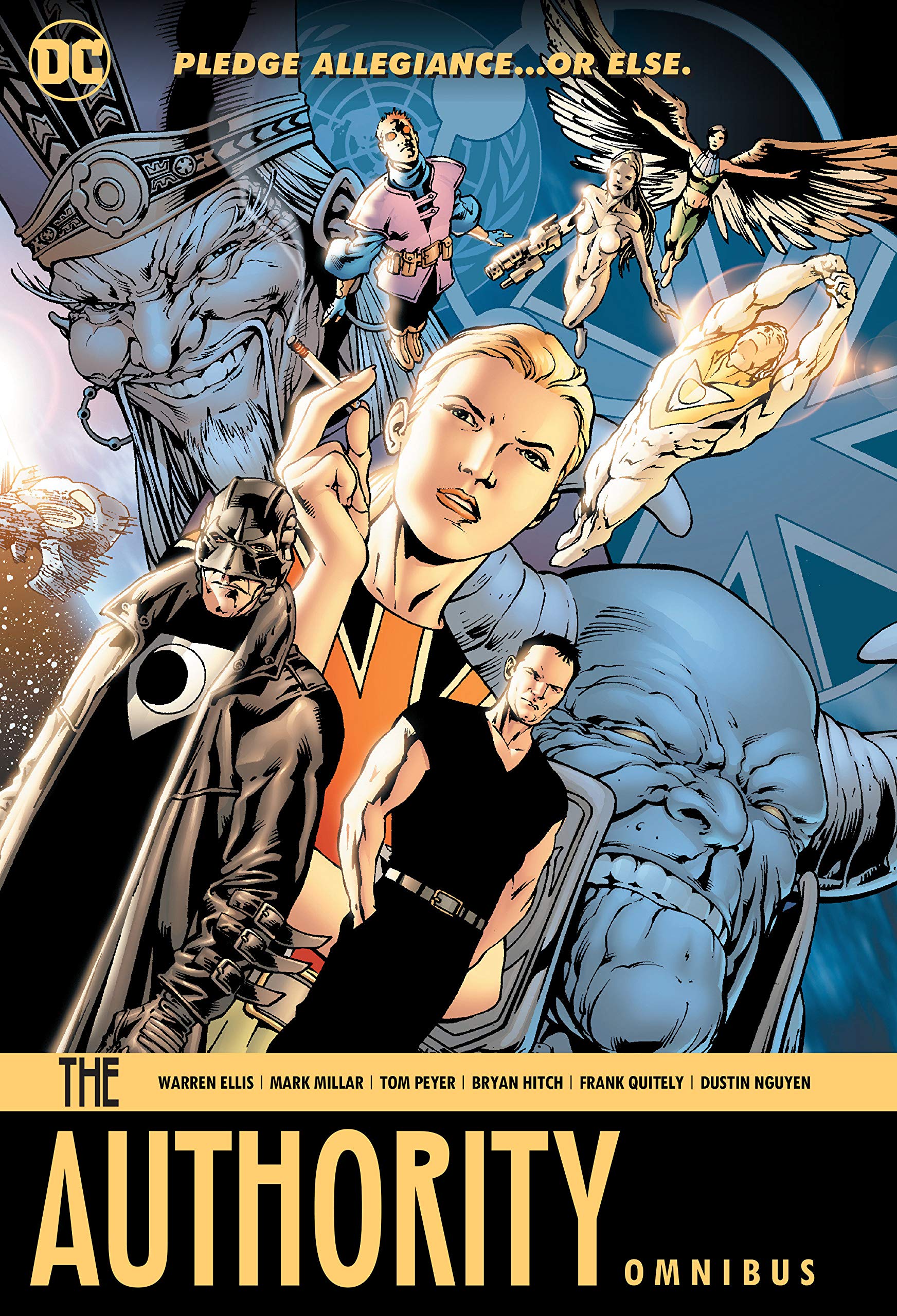 Both Planetary and The Authority are part of the same universe; the WildStorm universe. These days, the characters from the WildStorm universe, including many from The Authority comics, have been integrated into the main DC universe, which has irked some fans. At the time of writing, DC is even planning to have The Authority return in the near future in a new ongoing comic co-starring Superman, but I digress.
The Authority is pretty much the WildStorm universe's very own team of superheroes assembled together, much like Marvel's Avengers or DC's Justice League. They've even got their own version of Superman and Batman, albeit much more morally conspicuous and grey; namely Apollo and Midnighter, respectively. What's even more interesting is that these two are actually a gay couple, and that's still canon to this very day in the DC universe.
3. Supergod (Warren Ellis, Garrie Gastonny, Avatar Press)
There are only five issues of Supergod but it's damned good. Both Marvel and DC have dabbled in countries making their own superheroes and superhumans to fight for them, but none of them has gone all the way in depicting what would actually happen in real life. That's what Supergod is; the story of what an actual superhuman arms race might be like. Instead of nuclear weapons, each country is racing to make their own superhuman and that ultimately doesn't end well for humanity as a whole.
While other comics on this list are also cynical and grim in tone, Supergod is probably bleaker than any of them. It has a depressing ending, but it's one that has left a mark on me for years after it was first published in 2009/2010. It also features a lot of religious symbolism and undertones too, so be prepared to be offended.
2. Irredeemable (Mark Waid, Peter Krause, Diego Barreto, Boom! Studios)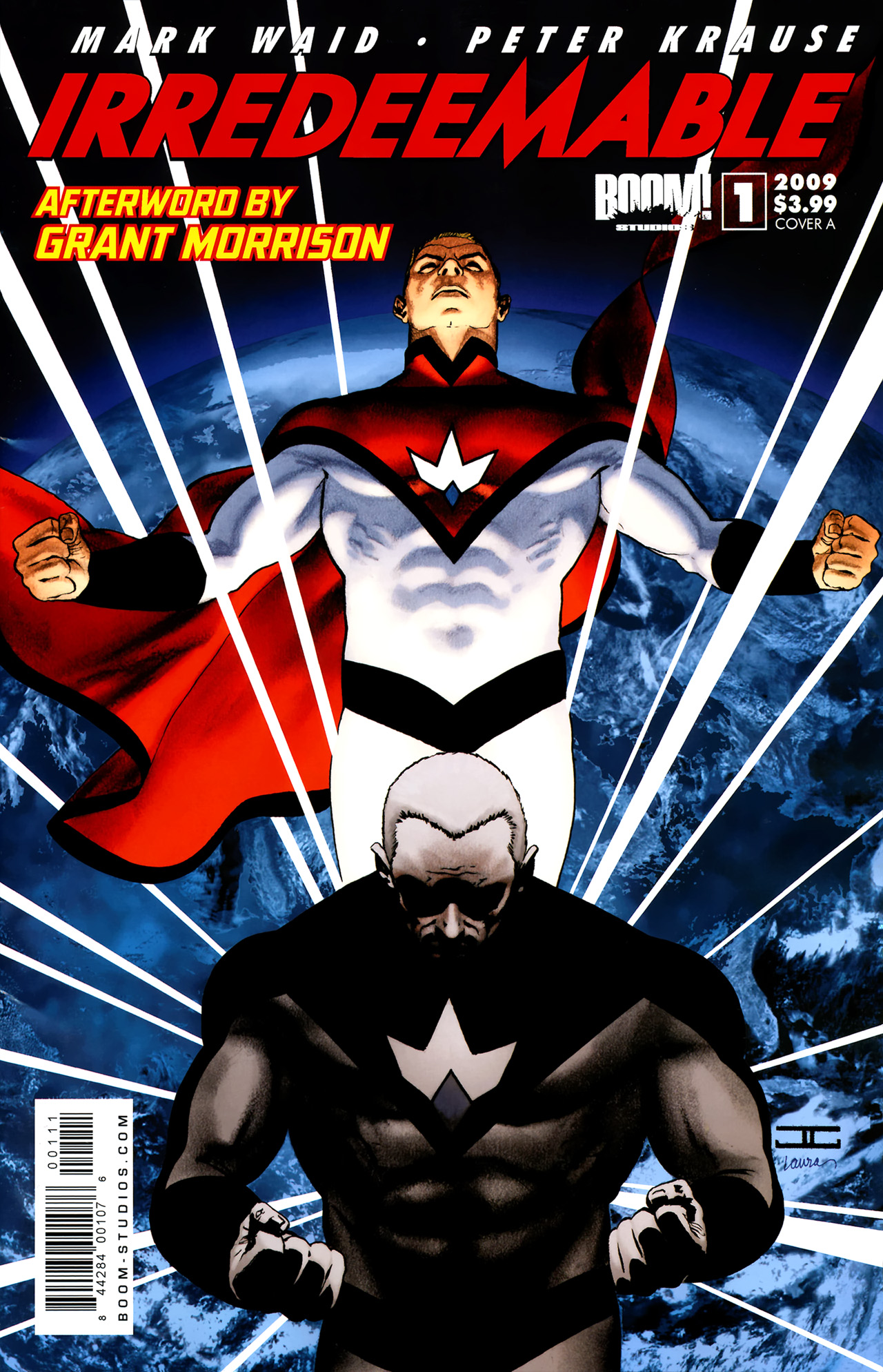 It's another Mark Waid comic on this list, and if you like evil Supermen like Homelander and Omni-Man, you'll love Irredeemable. The series follows the fall of the world's greatest superhero, the Plutonian, as he begins slaughtering the population of Earth. His former allies, the superhero group The Paradigm, attempt to find a way to stop his rampage while dealing with their own problems of betrayal and hopelessness.
Yes, it's kind of what if Homelander or Omni-Man really did go all-out against the world, and that's what you get in this comic. There's no company contracts/blackmail (Homelander) or family/love/obligation (Omni-Man) to stop the Plutonian, and that's what makes it unique. There's no holding back here, and it's glorious.
1. Unity (Matt Kindt, Doug Braithwaite, Various Creative Teams, Valiant Entertainment)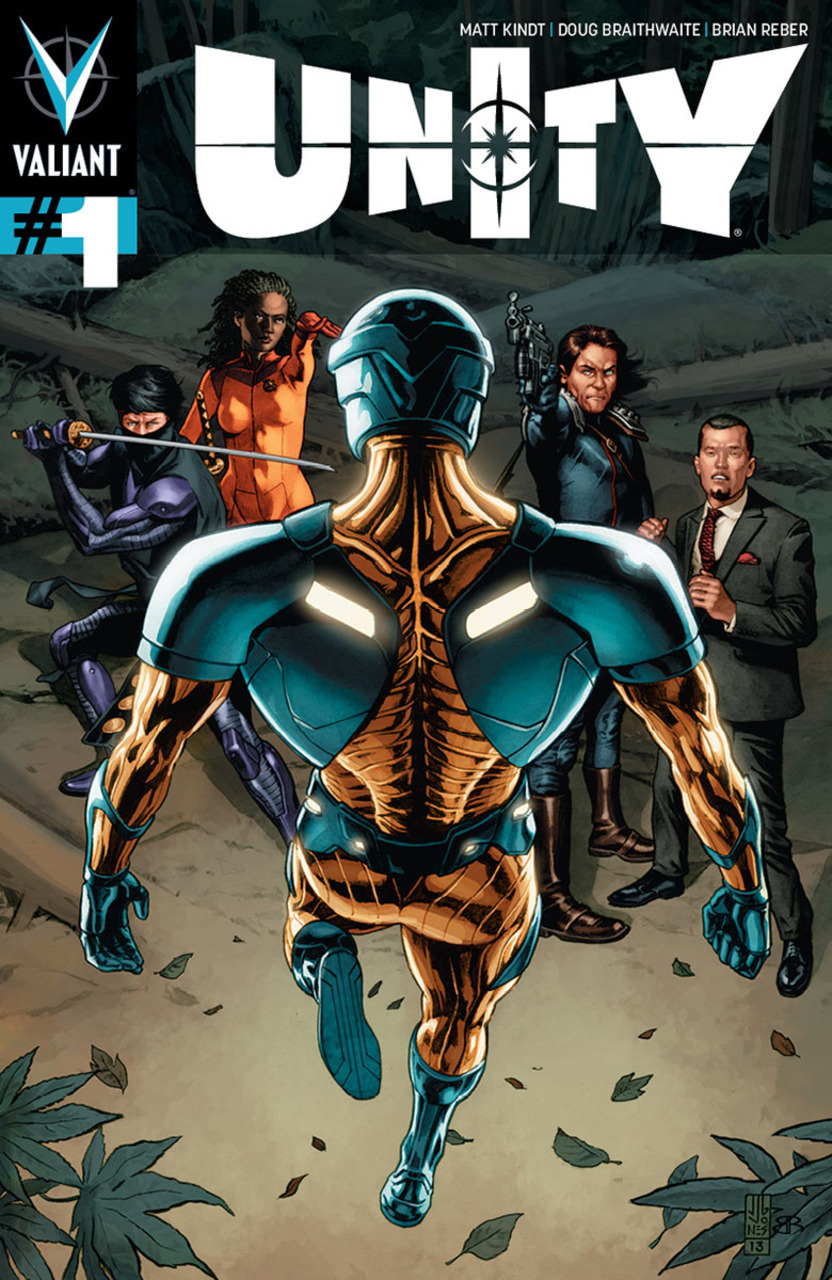 Okay, I admit that this entry is less deconstructionist and more just another team of superheroes from another publisher. However, I still included Valiant Entertainment's Unity on this list because while they're generally just a team of superheroes like the Avengers or Justice League, they're pretty unique.
The Valiant universe is almost as big as Marvel or DC Comics, but they're a lot less known. The company rebooted and relaunched their entire comic book line back in 2012, and that's a good place to start.
2020's live-action movie Bloodshot starring Vin Diesel was not very good, but Bloodshot is a character from the Valiant universe and one of the members of Unity.  There's also Ninjak (who is essentially a cross between a badass ninja and James Bond), X-O Manowar (like Captain America or Thor meets Iron Man; a man of time in an awesome alien armour), and many more. If done well, the Valiant universe would probably be as popular as Marvel's or DC's.